by
posted on December 16, 2019
Support NRA American Hunter
DONATE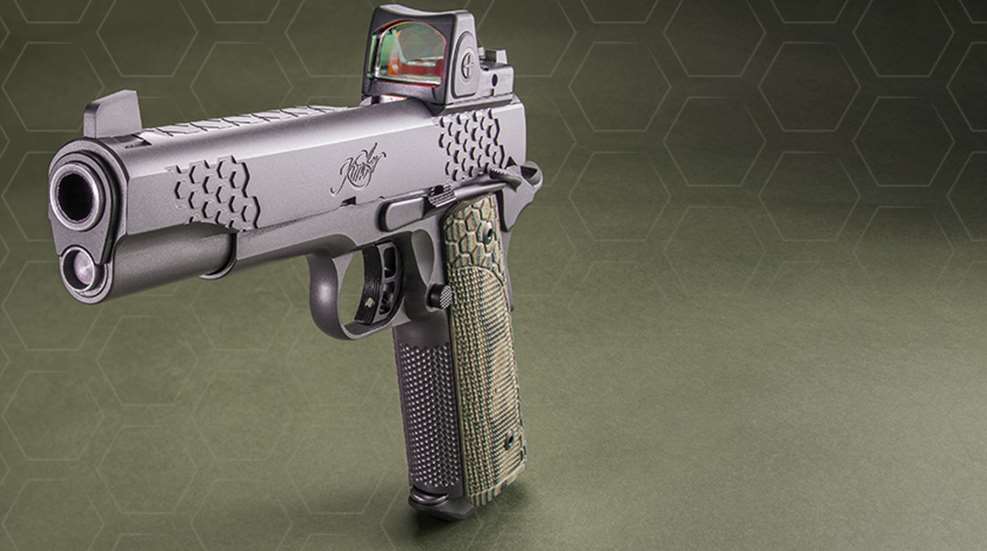 The 10mm Auto cartridge traces its roots back to the Bren Ten pistol and Jeff Cooper's efforts to promote the cartridge and the gun. It started life with the obsolete .30 Remington cartridge case, shortened and sized to take the .400-inch bullet used in the .38-40 Winchester, effectively splitting the difference between .357 and .45. The 10mm Auto was conceived to improve on the terminal ballistics of the aging .45 ACP in a defensive pistol.
When Don Johnson used a Bren Ten on "Miami Vice," demand soared. The company producing them failed horribly at keeping pace. Quality suffered and they wound up bankrupt. The FBI tried the 10mm Auto after the disastrous 1986 Miami shootout where they found their 9mm handguns lacking. But recoil was too much for some agents, so they reduced the power of the ammunition. Then somebody realized that if they were going to do that, why not make a smaller case to fit in a smaller handgun, and the .40 S&W was created.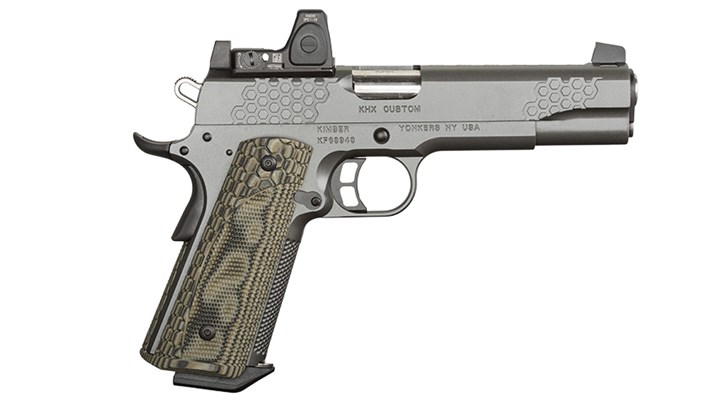 The 10mm Auto lived on the fringes for years until recent times when it was "rediscovered" as a hunting cartridge. The Internet played a big role in that, and while the Internet is perhaps the greatest invention in history, it's not without problems. Myth can grow unimpeded, and as a result the 10mm has become, in the minds of many, a cartridge capable of slaying large dragons.
In reality, its power level is just slightly higher than the .357 Magnum, a cartridge thought by most experienced hunters to be borderline for deer-size game. With a bit more energy and a larger, heavier bullet the 10mm has proven to be an adequate performer on deer, hogs and similar game.
The ammo market has responded to this resurgence of the 10mm Auto, and there are a lot of good hunting rounds from just about all the major players. This includes some high-performance, heavy, hard-cast bullet loads from manufacturers like Buffalo Bore and DoubleTap. While I do not believe the 10mm is powerful enough for reliable defense against large bears, if you are among those internet dwellers who disagree, these loads are the best option.
One advantage the 10mm has over traditional handgun hunting cartridges is that it is designed for use in a semi-auto handgun. The 1911 is arguably the best suited semi-auto 10mm for handgun hunting due to its single-stage trigger, which allows easier precision shooting. Kimber is one of the big dogs in 1911 handguns, and when the company mated its 5-inch 1911 with a Trijicon RMR red-dot sight, the resulting KHX Custom (OI) (optics installed), while likely designed for self-defense, is also an excellent hunting handgun when chambered in 10mm Auto.
Although, it baffles me why Kimber chose to ignore 18 percent of their potential market by not installing an ambidextrous safety on the handgun. As a lefty, I find that problematic and discriminatory.
Beyond that, the gun is an excellent performer. It's very accurate and easy to shoot. The trigger, which is extremely important to precision shot placement, breaks very clean and very smooth, although a bit heavy at 5½ pounds. Just as St. Browning intended, there is no firing-pin safety to mess with the trigger pull.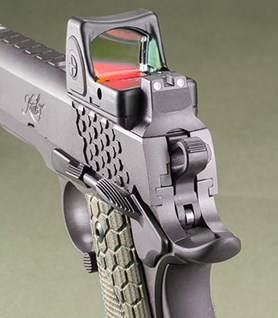 The KHX Custom (OI) has a milled slide to fit the included Trijicon 3.25MOA, RMR red-dot optic. The gun is also equipped with extra-high, fixed, three-white-dot sights so that the iron sights can also be used in the event of optic failure.
The stainless-steel handgun is finished in gray, KimPro II. This is a dipped, baked-on finish with nano-particle additives to aid in surface strength and lubricity.
 The slide stop, safety, magazine release, extractor, barrel bushing, cross-pins and grip safety are all black. The gun features a full-length guide rod, which keeps a bit more weight out under the muzzle to help control recoil. The barrel is a bushing fit and the extractor is the internal style. The slide has a series of hexagon-shaped gripping dots, front and rear. The top of the slide is milled with larger hexagons. The front of the grip has Kimber's Stiplix stippling. The grips are Hogue MagGrip G10s, which extend below the grip frame and are beveled to guide the magazine. The mainspring housing appears to be made from the same G10 material as the grips. The skeletonized hammer is two-tone, polished sides with black front and back. The handgun ships with one 8-round magazine with a plastic buffer pad installed.
Accuracy is very good as shown in the chart below. After the formal range test I spent some time breaking clay pigeons at 50 yards. I would feel very confident hunting with this gun out to reasonable handgun ranges.
I did experience several failures to extract, mostly with one brand of ammo. However, that ammo has performed without issue in other 10mm handguns so I suspect that the extractor on this Kimber needs a little tweaking. This is a rather common issue with 1911 handguns and is easily remedied by a competent gunsmith.
Recoil is mild compared to most hunting handguns; this is a good choice for a recoil-sensitive hunter looking to try handgun hunting. The red dot is a huge asset for hunting, making precise bullet placement much easier. If you are past 40 years old, chances are you are acquainted with presbyopia, which makes it difficult for your eyes to focus on small and close objects like iron sights. In that case, a red dot is all but necessary for hunting.
With the exception of a few, big, heavy, expensive specialty pistols, handgun hunting for big game has been pretty much the domain of revolvers and single-shots for years. The 10mm is changing that paradigm and semi-autos are gaining popularity. This Kimber KHX Custom (OI) is riding that trend and is ready to roll out of the box. Just add ammo. 

Technical Specifications
• Type: semi-auto 1911 handgun
• Caliber: 10mm Auto (tested); 9mm; .45 ACP
• Magazine Capacity: 8 rnds.
• Barrel: 5ʺ; stainless steel; match grade; 1:16ʺ LH twist
• Trigger: 5.5 lb. pull weight
• Sights: Trijicon RMR Type2, 3.25 MOA red dot; white dot co-witness fixed sights
• Grips: Hogue Magrip G-10 Mag Grip
• Metal Finish: gray, KimPro II
• Overall Length: 8.7ʺ
• Weight: 38 ozs.
• Accessories: magazine, lock, bushing wrench
• MSRP: $1,871; kimberamerica.com