by
posted on December 30, 2016
Support NRA American Hunter
DONATE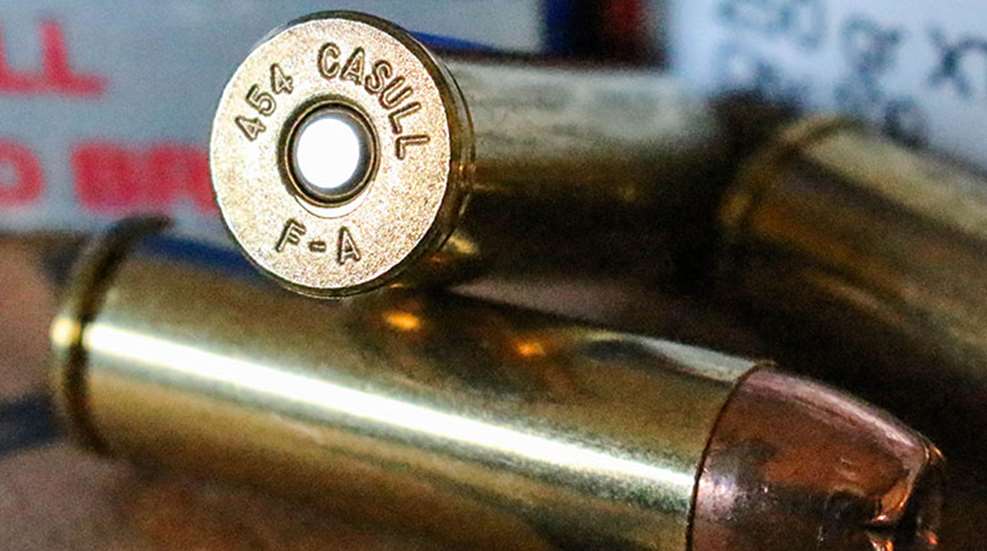 1873 was a pivotal year for firearms and cartridge history; it saw the unveiling of the Colt Single Action Army revolver and the U.S. Army's adoption of the .45 Colt cartridge. Talk about a match made in heaven! A dependable, strong, accurate revolver, chambered in a cartridge pushing a 255-grain round nosed lead bullet at over 1,000 fps made for a combination that would go on to become the name of a Major League baseball team. Fast forward to the mid-20th Century, and you'd see experimenters pushing the envelope of those late 19th Century cartridges. The .38 Spl. evolved into the .357 Mag., the .44 Spl. morphed into the .44 Rem. Mag., and at the hands of Dick Casull and Jack Fullmer, the .45 Colt would transform into the .454 Casull. While many handgun hunters use the .45 Colt very well in the hunting fields, Casull and Fullmer really cooked up a winner.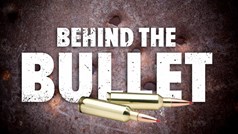 Although it was discussed in a 1959 issue of Guns & Ammo magazine, Dick Casull's namesake wouldn't be put into commercial production until 1983, when it became available in the Freedom Arms Model 83 revolver. Not that there are any flies on the old .45 Colt—OK, .45 Long Colt, if that makes you feel better—it's a cartridge that, when chambered in a strong, modern pistol, will give impressive ballistics. I carry and hunt with the .45 Colt in a stainless Ruger Blackhawk, and wouldn't hesitate to take any feral hog or black bear with it. But, and this is an important but, no matter what you do to the .45 Colt case it won't be a .454 Casull. Dick Casull's case is longer, thicker, stronger and will beat the venerable Colt cartridge by over 300 fps with any bullet weight. Pushing a 300-grain to a muzzle velocity of 1,600 fps, you can effectively use a .454 Casull to hunt anything on the North American continent.
Structurally, the Casull case is more than an elongated .45 Colt. It is longer—1.383" for the Casull vs. 1.285" for the Colt—but it is thicker, with a case head set up for a small primer pocket. The Casull case uses a small rifle primer, while the Colt uses a large pistol primer, which not only provides a hotter spark for the larger powder charge, but enhances the strength of the case.
While the latest developments in hunting handgun technology—namely the gargantuan .460 S&W and the .500 S&W—may dwarf both the .454 Casull and .45 Colt, I feel the .454 makes a perfectly logical balance of weight, recoil and horsepower. Due to the fact that the Casull is simply an elongated .45 Colt case, the Casull chamber can and will shoot .45 Colt ammunition, making for a very effective and affordable practice round, as well as a solid choice for a shooter who is new to using a hard-kicking handgun, and wants to develop good skills at the lower recoil level.
There are many good choices of projectile for the Casull's power range; bullets that will easily stand up to the higher impact velocities. The Swift A-Frame will make a great choice for those interested in hunting truly large game with a handgun, as will the Barnes XPB. The A-Frames are available in 265, 300 and 325 grain weights, while the Barnes is offered in 200, 225 and 250 grains. Grizzly and Corbon ammunition offer some good hard-cast lead projectiles that will also ruin a game animal's day. Hornady's XTP and Speer's Gold Dot are also wonderful choices for both hunting as well as a personal defense round.
The .454 Casull requires a heavy crimp, to keep the projectiles from working their way out of the case during recoil, so if you intend to load your own ammunition, please keep that in mind. It is not a cartridge for the faint-of-heart, and will require a shooter to put in a considerable amount of time at the practice range in order to become a proficient hunter. However, once that happens, you'll have a very effective hunting tool in your hands.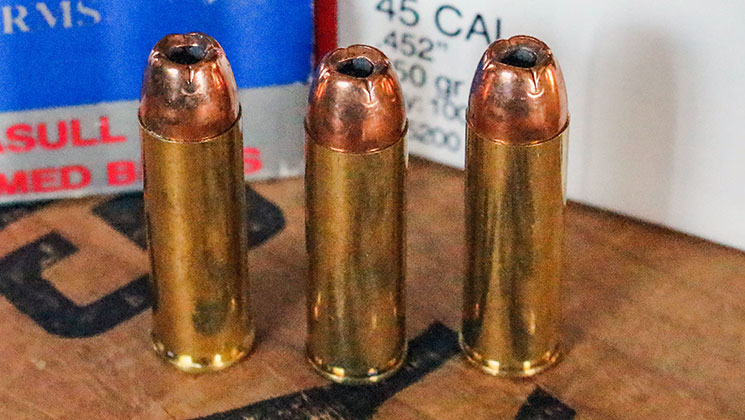 Looking for previous installments of Behind the Bullet? We've got you covered.
• .375 H&H Magnum
• .45 Colt
• .22-250 Remington
• 10mm Auto
• .308 Winchester