by
posted on September 8, 2015
Support NRA American Hunter
DONATE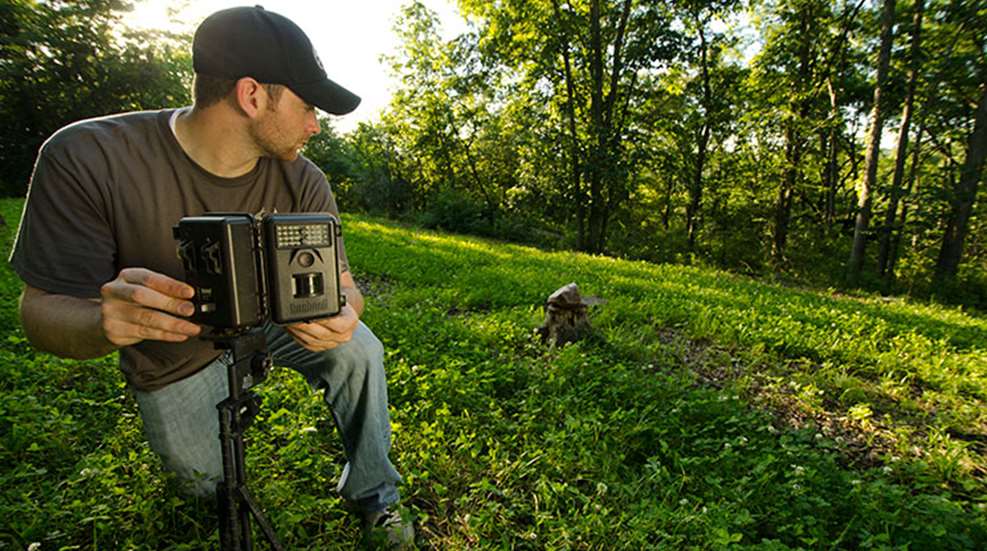 My last post focused on the game of musical chairs that bucks play as they transition from their summer ranges to their fall ranges.  This one will focus on how to find them back once they pick a new chair. 
One of the most discouraging, but potentially exciting, times of the entire hunting season occurs in mid-September. It is discouraging because this is when we first realize the bucks we had patterned during the summer are no longer there. But it is also exciting because when we do find them back, the odds of being able to hunt those deer in that area for the entire season is pretty good. So, I put a lot of energy into the discovery process that takes place in mid-September through early October. 
How you find them back depends on where you hunt. In some states, it is legal to place bait in front of your trail camera. Where legal, that is the best way to find them. For example, where I hunt in Iowa, it is currently legal to use bait for your cameras, but you can't hunt over or hunt the trails leading to it. In other states where baiting is legal, you obviously can do both.  In still other states, it is illegal to use bait of any form for any reason. Know your regulations.
Using Bait
You can get an inventory of your bucks very quickly if you use bait. The best I have found is the simplest and most readily available: shelled corn—not cracked corn (as there is a difference). Divide your hunting area into segments of about 20 acres each. If possible, have a camera in each of those areas. If the large blocks are in woods, place the cameras right on the edge—no closer than about 200 yards apart.  
Ideal camera locations, in general, are on the edge of timber or along lanes in the timber. I don't like to walk through the cover to place or check cameras. For one, it is hot, hard work when carrying a bag of corn, but more importantly, it likely will educate too many deer. If you don't have any natural openings (or fields) that you can drive to in your hunting area, finding the bucks quickly gets a lot tougher.
Place the camera and then pour out a bag of corn. Four days later, grab the card and pour out another bag of corn. Three days later, do the same. Finally, after 10 total days and three bags of corn, grab the camera and move it to a different spot.  You are done baiting at that site. 
This approach keeps the bait from attracting deer long-term to that location and allows you to start patterning any bucks that you got on camera. I use the bait to find them, but I pattern them using other methods. There will be more about that in the next blog.
Without Bait
It is much harder to get a good inventory of the bucks that are using your hunting area if you can't use bait to concentrate them in front of your camera. You have to rely on other (less effective) methods to concentrate the deer. It can take a lot longer to get an accurate census. 
I have had decent success placing cameras over scrapes (mock and natural) and over funnels where the deer have to pass (such as a creek crossing, an open gate or along the edge of a bluff or pond). Another good option is to set your camera to the "field scan" or "time lapse" mode (if available) and get photos of your food plot or the corner of a larger field. Presumably, if deer are using it, they will appear in your images.
Again, this approach will not produce a quick inventory. In some cases, it also may not produce an accurate inventory, but you have to obey the laws and play by the rules.
After a few weeks you should have a pretty decent idea of what is living in your hunting area, where it is living and how often it is moving. That is the starting point for the fun part that comes next: patterning them. In the next blog, I will talk a lot more about which bucks to go after and how you pattern specific bucks without using bait. This sets the ground work for stand placement and all the other hunting strategies that go into a successful season.