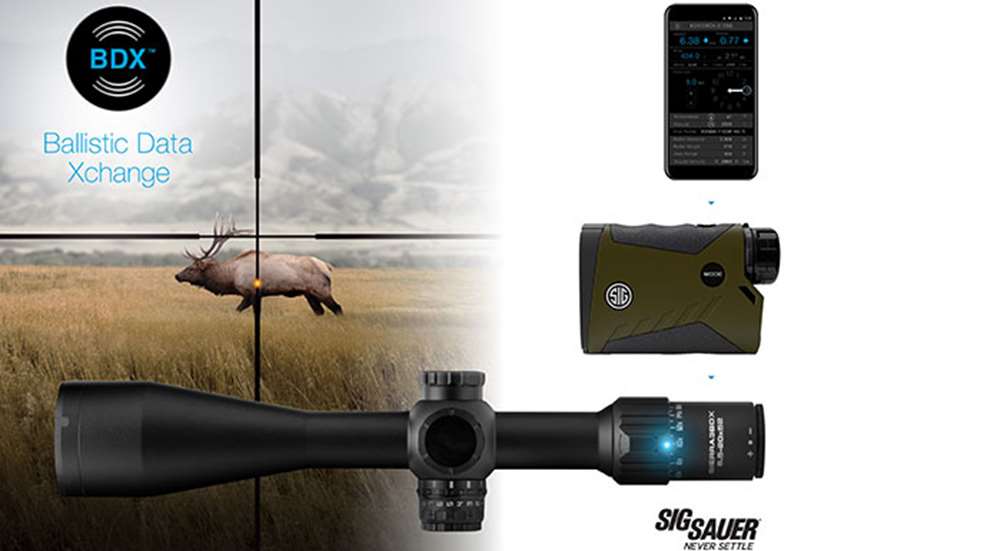 With the launch of its new line of BDX (Ballistic Data Xchange) rangefinders and riflescopes, SIG Sauer brings precision optics squarely into the information age, allowing for a seamless exchange of data between one's riflescope, rangefinder and smartphone.

SIG Sauer really earns the title of its Electro-Optics division with is new Kilo 2400 ABS Rangefinder. Don't believe us? We saw it range out to as far as 2,400 yards reliably.

SIG Sauer is known as a quality producer of military and law enforcement firearms that come at a premium price. Previously SIG had an association with the hunting market by way of its sister brands, Blaser, Sauer and Mauser, until they were separated approximately 10 years ago to serve the hunting market as stand-alone entities.

SIG Sauer had one of the hottest booths at SHOT Show 2015, and for good reason—the company rolled out its new optics line for the first time. Hunters should pay attention.