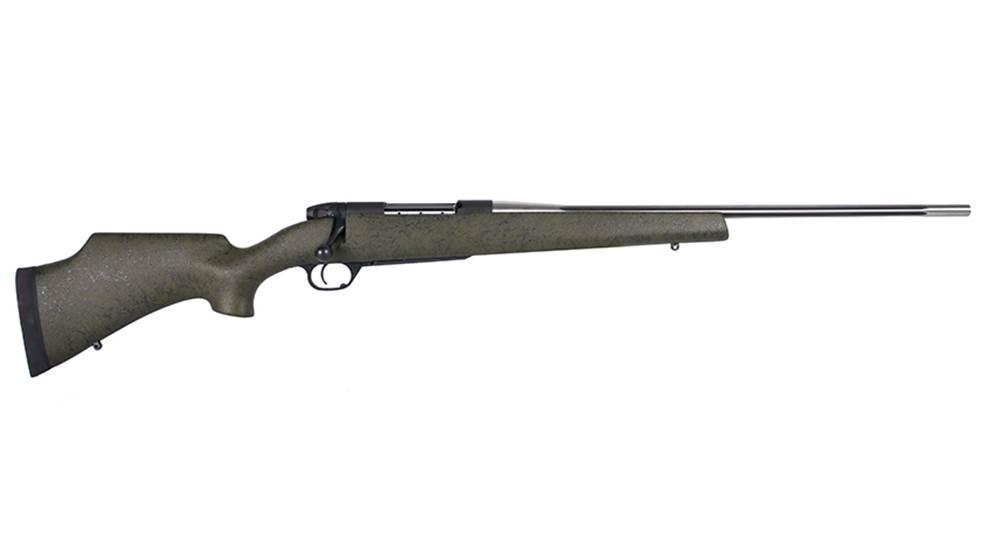 Weatherby's newest Mark V Camilla bolt-action rifle is built from the ground up with female hunters in mind.

Twenty percent of hunters are female, so it can't hurt to offer women a hunting rifle they can call their own. Weatherby's Vanguard Camilla Rifle goes above and beyond the typical "color it pink and call it a girl's gun."

At SHOT Show 2016, Weatherby premiered its new Vanguard Camilla, a rifle designed exclusively with the huntress in mind. The company's mission, from the start, was to craft a rifle that was designed from the ground up for women, by women—and not to just make a smaller, pinker version of a standard Vanguard. The result is the Camilla, which is now shipping to stores around the country.

Last summer, Weatherby's "Women of Weatherby" initiative launched a "Name Your Rifle" program, offering consumers the opportunity to vote on the name of an otherwise mysterious new firearm. We got more details at SHOT Show 2016 when the company announced its new Camilla Vanguard, a rifle designed for women, by women.