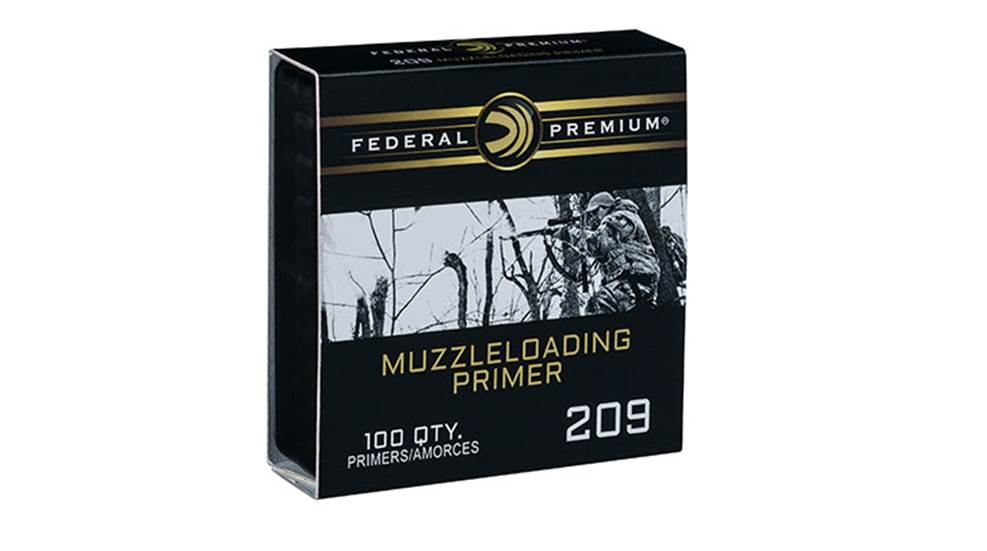 Federal Premium has announced the introduction of its new 209 Muzzleloading Primer, which is designed to complement its line of B.O.R. Lock MZ bullets.

Federal Premium re-entered the muzzleloader projectile market in a big way last year, with the introduction of its revolutionary Trophy Copper Muzzleloader Bullet. Featuring the company's innovative B.O.R. (Bullet Obturating Ramp) Lock MZ system, the new submission was crafted to provide top-notch accuracy in a non-sabot design. It served as a game changer for the industry, and Federal hasn't slowed pace: in 2016, the folks in Anoka will be rolling out a lead version. Here are five things you need to know.

We initially broke the news about Federal Premium's new muzzleloader bullet a few days ago, but we couldn't wait to learn even more about the new design once the doors opened at the 143rd NRA Annual Meetings & Exhibits.

Federal Premium is striving to redefine modern in-line performance with its new Trophy Copper Muzzleloader bullet, which features one of the company's latest innovations: the B.O.R. Lock MZ system.