by
posted on April 25, 2014
Support NRA American Hunter
DONATE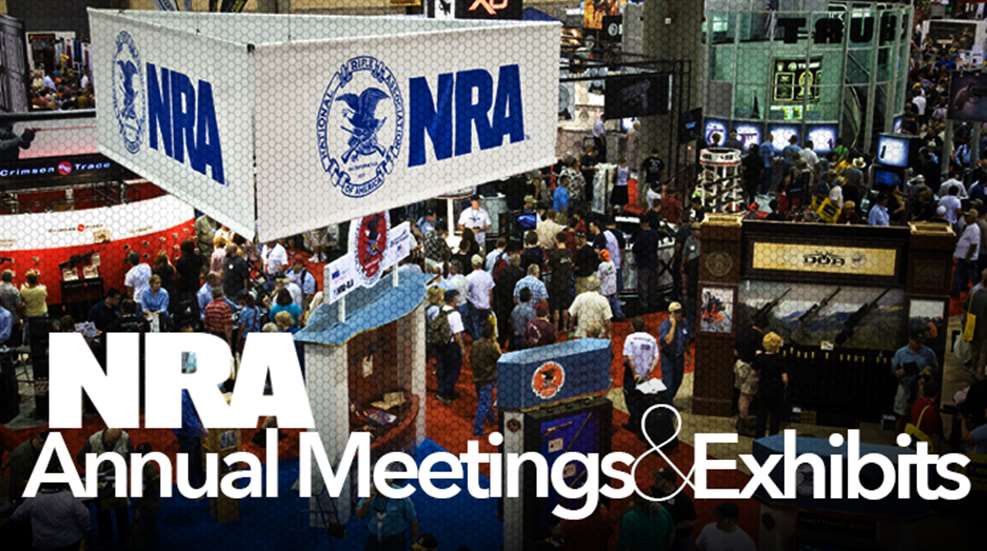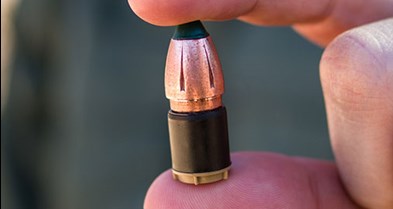 We initially broke the news about Federal Premium's new muzzleloader bullet a few days ago, but we couldn't wait to learn even more about the new design once the doors opened at the 143rd NRA Annual Meetings & Exhibits.
Federal didn't disappoint. The new projectile—alongside plenty of details about the revolutionary B.O.R. Lock MZ design—was front and center at the company's booth.
B.O.R., by the way, stands for "Bullet Obturating Ramp." Upon ignition, the new bullet's polymer cup gets pushed up and out, into the barrel's rifling. The effect, which the company provided illustrations of at its booth, is meant to create an unparalleled seal, increasing downrange performance.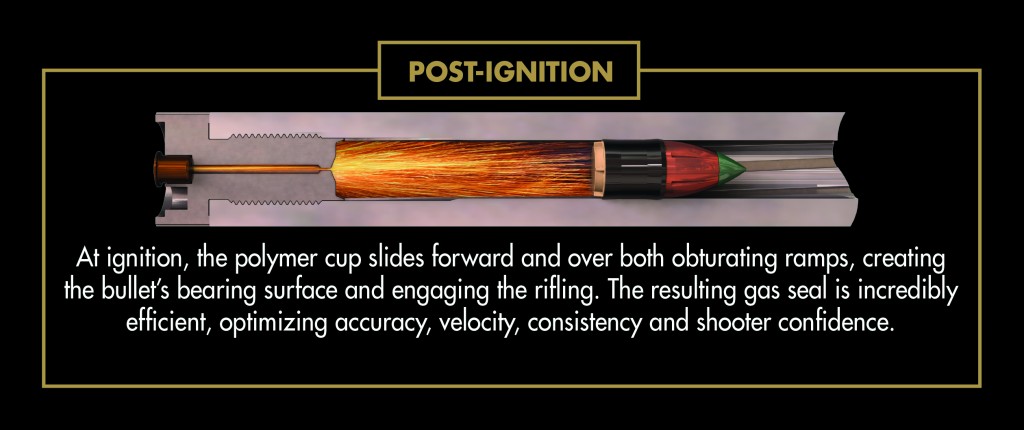 Features Include:
• Will initially be available as 50 caliber, 270 grain bullet
• B.O.R. Lock MZ System: Expanding polymer base cup engages rifling and seals the bore for extraordinary velocity and accuracy
• Non-sabot design is approved for hunting in most areas
• Trophy Copper bullet features a polymer tip, with a deep, hollow cavity and skiving that ensures consistent expansion
• High ballistic coefficient flattens trajectories and minimizes wind drift
• Required loading force averages about half that of most sabots
• Fouling-cutting ring scours powder residue from the breech as the bullet is loaded, resulting in consistent seating and reducing the need to clean between shots
As previously noted, Federal intends for the design, which is largely a completely new class of projectile, to set a new standard within its industry. I can assure you that there's more than one NRA Publications editor anxiously awaiting to put the new bullet to the test here soon.
For more information, check out the video embedded below, or go to FederalPremium.com.