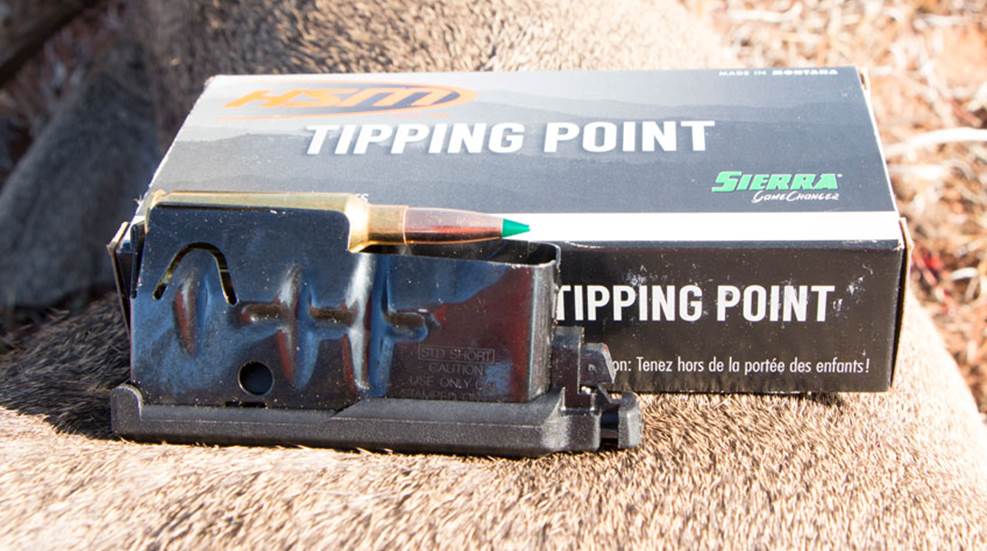 Featuring Sierra's polymer-tipped boattail GameChanger bullet, new Tipping Point hunting ammo from HSM combines match-grade accuracy with extreme terminal results.

Given his gravity toward fine rifles that often cost as much as the average house payment, we thought it would be fun to put our man to the test: If you had only $600 to spend on a new rifle, with a new scope and mounts, how would you allocate it? Read on, and prepare to reach into your wallet.

For 2017, Ruger will be offering its American Rifle Predator edition available in a package deal that includes a Vortex scope.