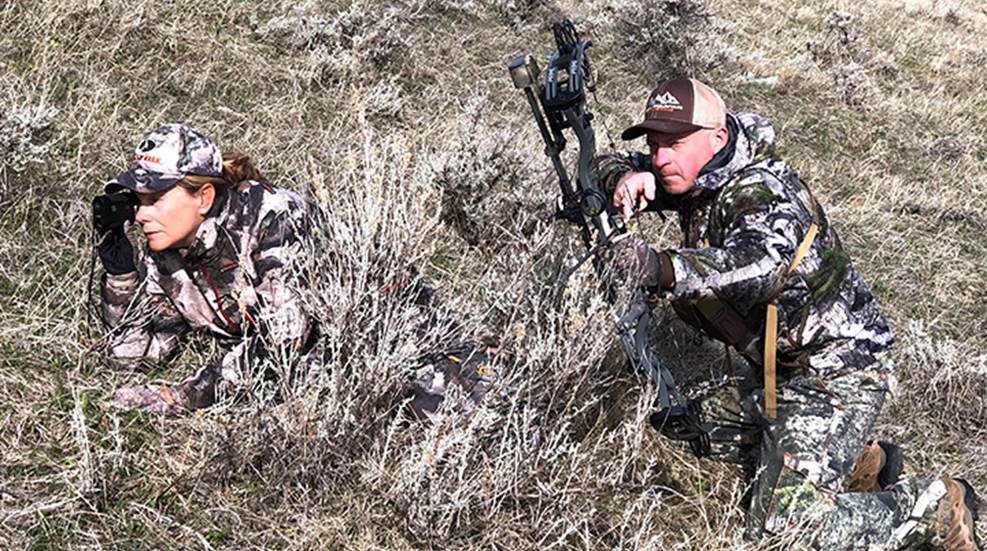 Making plans for a stalk, deciding where to set a ground blind, keeping tabs on distant pastures or merely hauling game from the field are all made easier if two hunters are part of a pronghorn hunt.

Pronghorn can be hunted from dawn till dusk. But it helps to know their schedule if you're keen on setting up a meeting.

Two can be better than one when bowhunting speed goats. Grab a partner and try these tactics (and decoys) during your next hunt on the prairie.