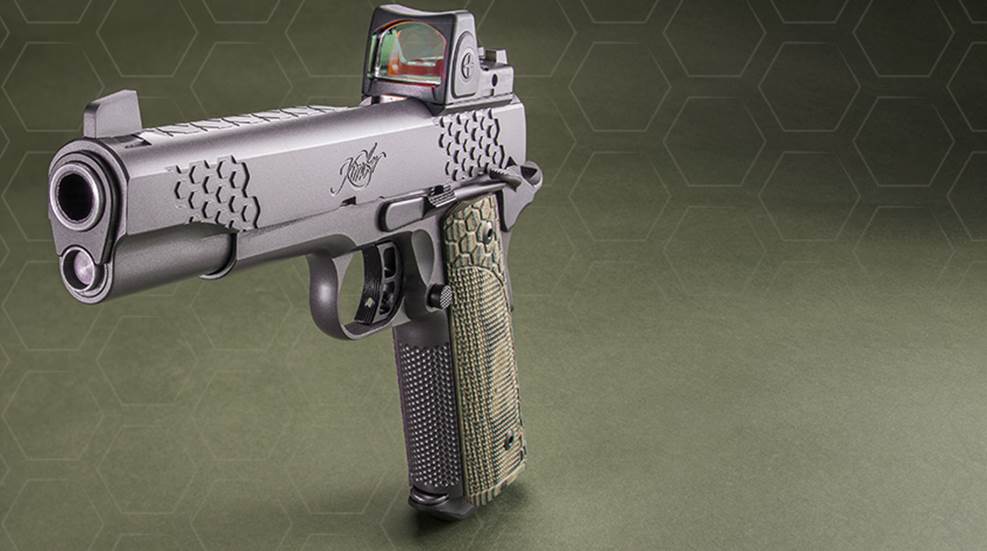 Kimber is one of the big dogs in 1911 handguns, and when the company mated its 5-inch 1911 with a Trijicon RMR red-dot sight, the resulting KHX Custom (OI) turned out to be an excellent hunting handgun when chambered in 10mm Auto.

Built with Kimber-style quality and attention to detail, the new Rapide sports gnarly G10 grips, lightening cutouts in the slide that speed up cycle time and a 5-inch barrel.

The Camp Guard is, at its core, the 1911-lover's backcountry sidearm.