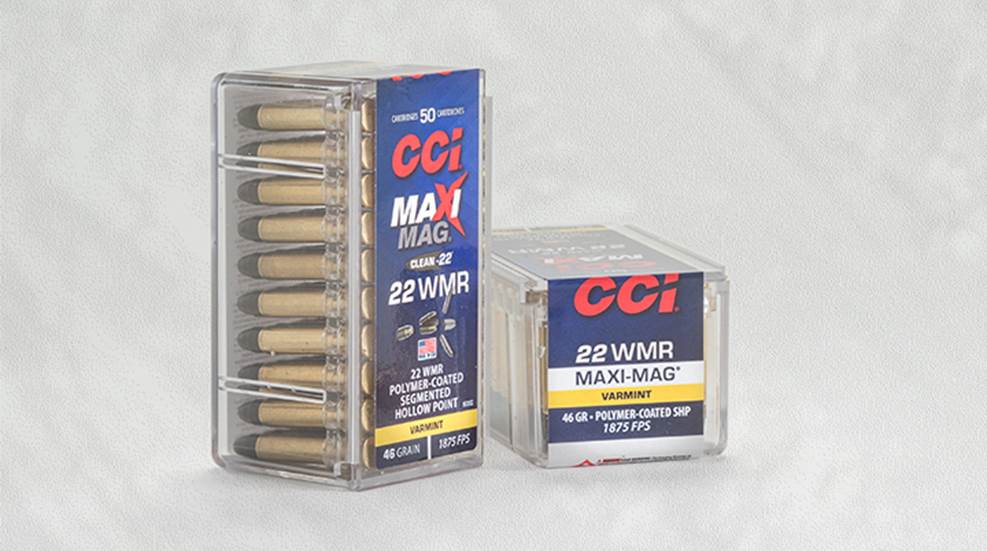 CCI's new .22 WMR Maxi-Mag Segmented Hollow Point uses an exclusive polymer bullet coating to greatly reduce copper and lead fouling in the barrel—without leaving a residue.

Like the A17 from Savage Arms? Then you're going to love the new A22 Magnum.

Lost in the brilliance of the award-winning Savage Arms A17 was the new ammunition developed alongside it by CCI. Now the A17—and its namesake ammunition—have cousins of a sort in the Savage Arms A22 and CCI's A22 Mag.