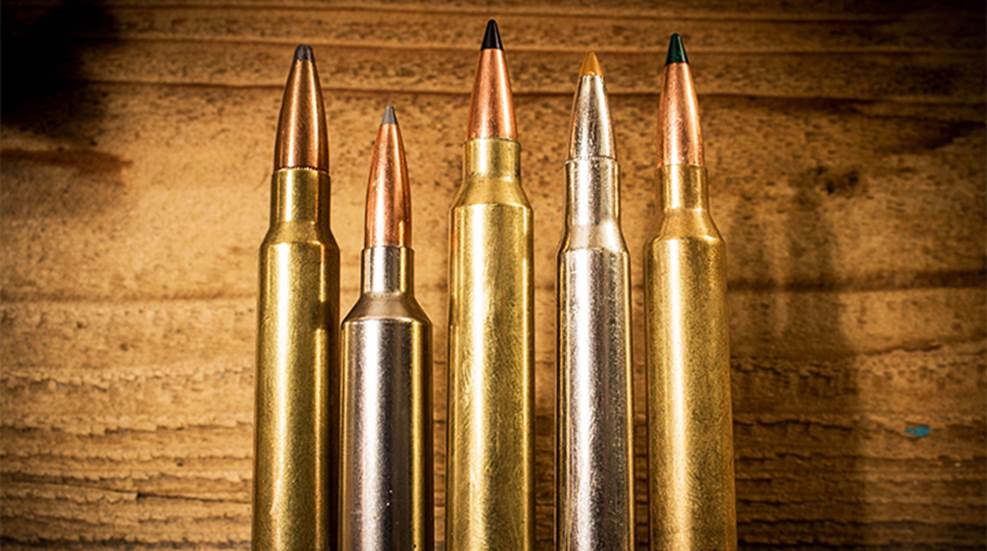 With respect to overall performance and ammunition availability, here are the five best all-around cartridges for North American big-game species.

Winchester and Browning have collaborated to produce the 6.8 Western—a new take on the concept of the .270 WSM, using heavier bullets and a faster twist rate than previous iterations of the Winchester cartridges have used. Essentially, the 6.8 Western picks up where the .270 WSM leaves off, and delivers a whole lot more.

Engineers at Browning and Winchester teamed up to create a cartridge that offers magnum performance with a modern high-BC projectile, yet is chambered in a short-action rifle for shorter bolt throw and less weight. The 6.8 Western was designed to be the ultimate long-range cartridge that is capable in any big-game hunting scenario as well as long-range target shooting.

Seldom encountered today, the 7mm STW was a trendsetter in the late 1990s and early 2000s. Although newer, faster cartridges have debuted since, it's still a solid choice when pursuing big-game in wide-open areas.