by
posted on March 5, 2019
Support NRA American Hunter
DONATE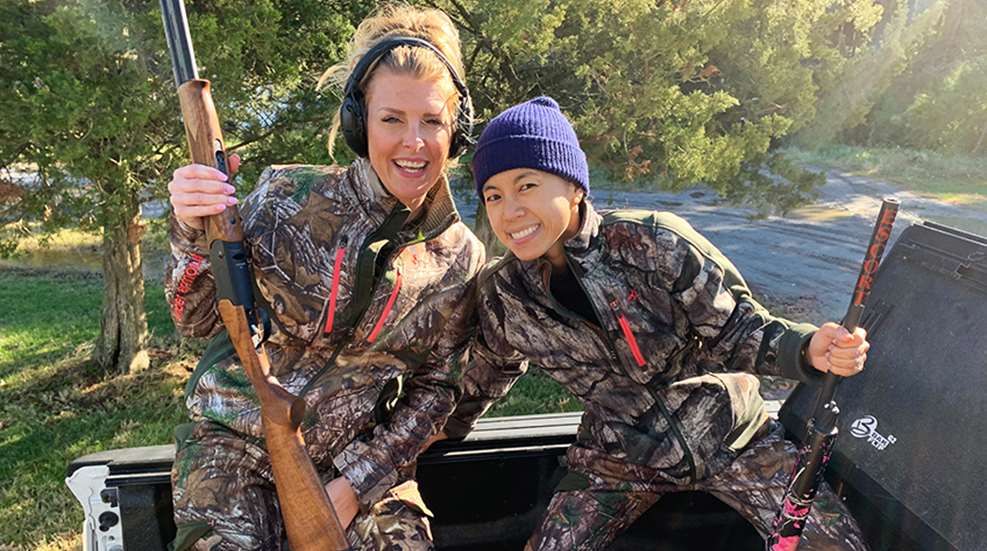 When military service members are severely wounded or suffering from a serious illness, assistance and support is necessary for both the veterans and their families as they navigate various surgeries, treatment and rehabilitation.
Recognizing that having family and friends present throughout the recuperation phase accelerates recovery and rehabilitation, the Yellow Ribbon Fund (YRF) was founded in 2005 to provide assistance and practical support to service members receiving medical care at the Walter Reed National Military Medical Center and Fort Belvoir Community Hospital via two programs: the Crossroads Program (housing and transport assistance) and the Keystone Program (family and caregiver support services).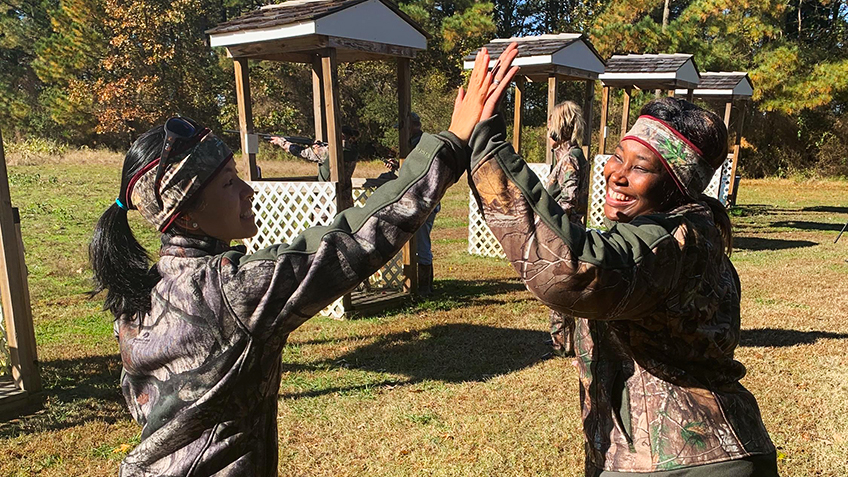 In November, the YRF Keystone Program hosted its first-ever hunting trip for caregivers of recovering service members to provide a brief time away from daily responsibilities and caregiving tasks, and an opportunity to enjoy the outdoors and fellowship with peers. The event was hosted at Patriot Point, a 290-acre retreat destination located near Easton, Md. where service members and their families may enjoy various outdoor recreational activities such as hunting, fishing, crabbing, clay shooting and water sports.
Jamie Gould, YRF Keystone Program Manager for the Greater Washington, D.C., area and a caregiver herself, was encouraged to attend the hunt by her husband, Jared, who was severely injured in a training exercise that damaged his hearing and left him partially blind. "Empowering one another to step out of our comfort zone and try something new was extremely rewarding," said Gould. "We started with clays to learn how to lead our target, and worked our way up to hunting ducks. Everyone had a great time. I wasn't surprised that every caregiver was able to shoot accurately, as these wonderful women always rise to the challenge in whatever they do in life."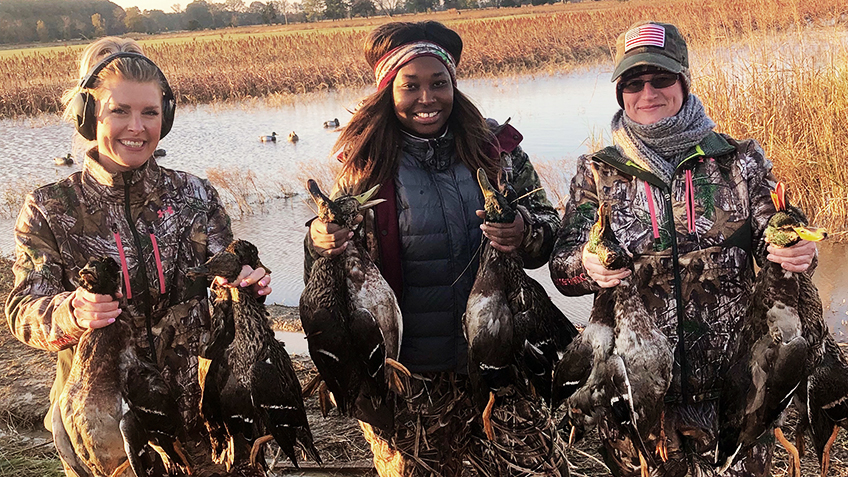 Mary Sy, caregiver to her husband, Ryan, always wanted to hunt but wasn't given an opportunity to do so until the recent YRF Signature Caregiver Hunt. "It's something I've always wanted to do, but it's not easy to take the time out to go to the range, much less actually go on a hunt," said Gibson. "The Yellow Ribbon Fund provided me and other caregivers the opportunity to get away from the stresses of daily life. Patriot Point was a beautiful space to relax and enjoy nature with one another."
"I will definitely continue to attend hunting events. It's a great experience," said Gould. "It's something new; I'm a city girl and didn't do a bunch of shooting or hunting growing up. My husband loves hunting and has always wanted me to try it. He knew once I did it, I would love it and want to continue—he was right! I love that it puts free, organic meat on the table."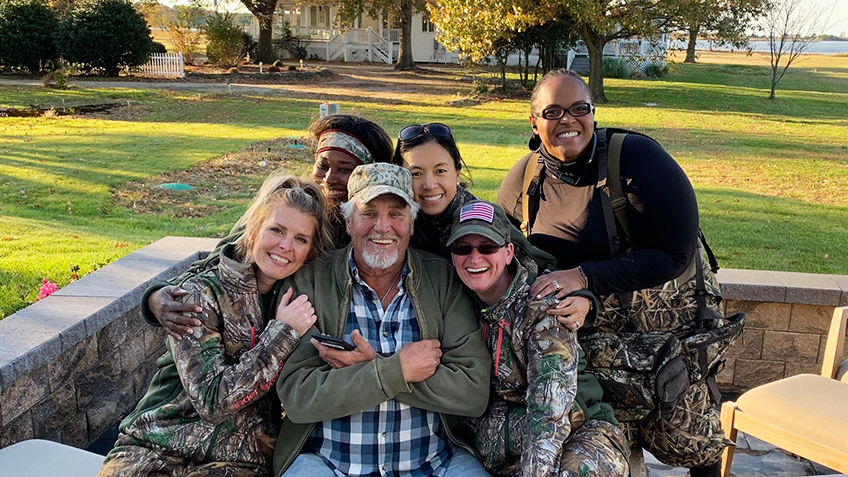 Gibson says she, too, looks forward to hunting and shooting in the future. "I would love to make shooting clays and hunting ducks, deer, geese and other wild game a regular part of my family's lives."
The YRF says it will host a minimum of two Signature Caregiver Hunts at Patriot Point in the next year. For more information, visit yellowribbonfund.org or call 240-223-1180.