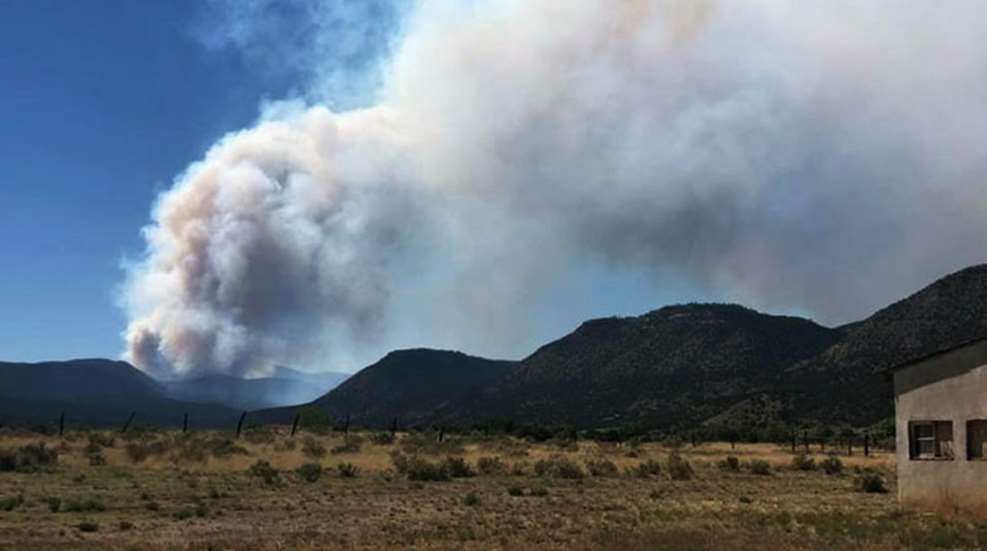 A wildfire, dubbed the Ute Park Fire, started in northern New Mexico on Thursday, May 31, has forced several people out of their homes, but the NRA Whittington Center (NRAWC) has stepped up to help those in need.
The NRAWC has opened up a limited number of rooms, making available 275 beds between the various housing arrangements on-site for evacuees. RV spaces and camping sites are also open to those who have been evacuated from their homes and need somewhere to stay. The NRAWC has also opened up its corrals for evacuees who need to shelter horses. So far, 115 evacuees are on NRAWC grounds.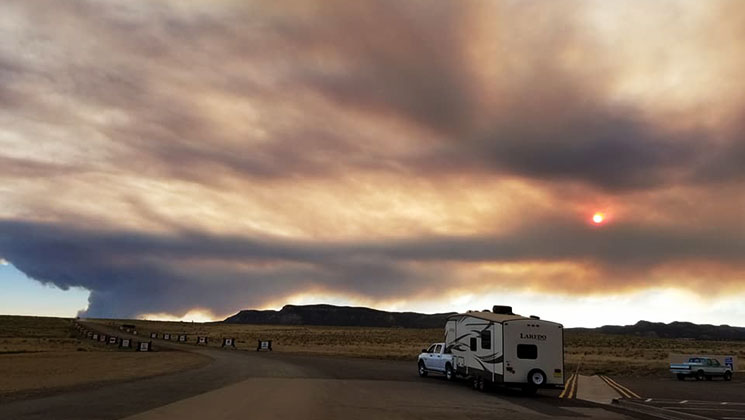 "We are doing what we do best: helping our community," said Executive Director of the NRAWC Josh Adams. "Our community loves the NRA and the NRAWC, and we've been getting so much positive feedback from our community for our efforts in helping out the evacuees from this fire." Adams also noted that the NRAWC has had 100 percent positive feedback and support on social media in their efforts to help keep people informed with the most recent information, as well as in their efforts to continue supporting the various agencies involved in putting out the wildfire.
"NRA gets such negative press from the media," said one evacuee, explaining that NRAWC's support is showing the NRA's true colors. Not only has the NRAWC offered assistance to those impacted by the fire, but the NRAWC is operating as a staging area for first responders and has been supporting first responders by supplying them with water and reserving two buildings for the first responders as designated areas in which they can eat and sleep.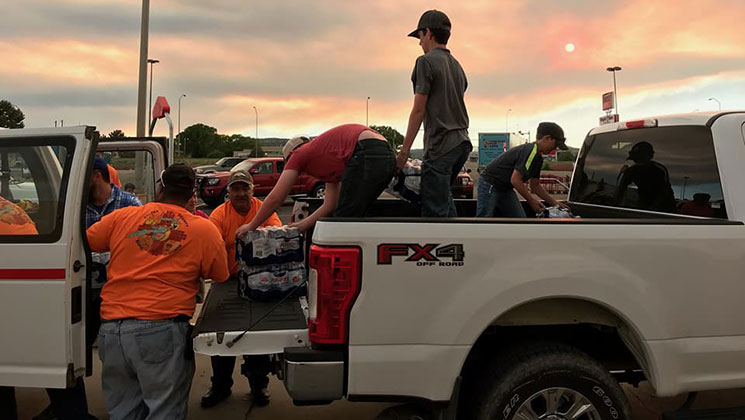 At the time of our reporting, the Ute Park Fire has burned more than 36,000 acres and is 23 percent contained, largely due to rain that fell Sunday. The fire has been classified as Type 1 Incident, meaning Federal resources can be allocated to assist both the county and state agencies fighting the fire. To stay current on the fire and the NRAWC's involvement on social media, check out both the Ute Park Fire Info and NRA Whittington Center pages on Facebook. For official incident information, click here.