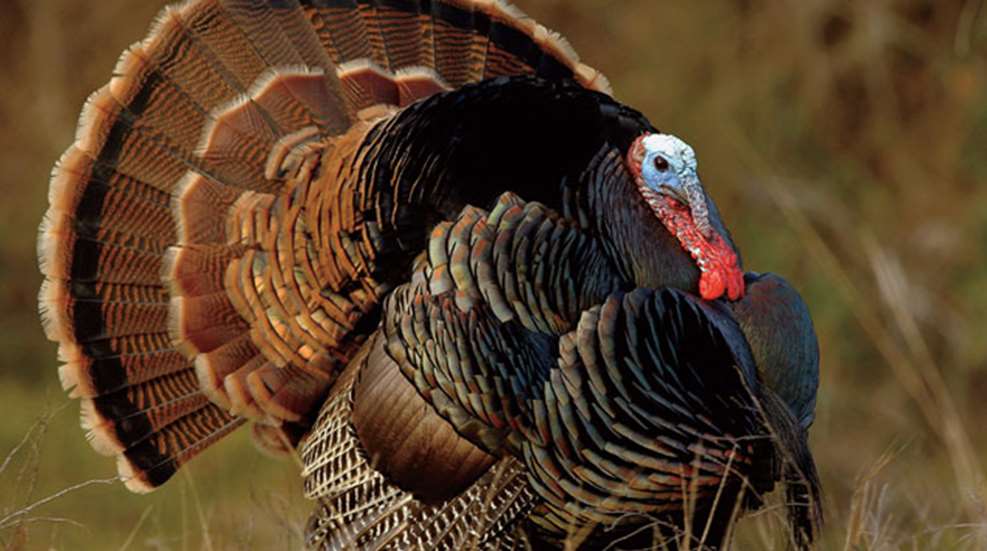 If you want to go for a turkey hunting world slam, (taking all four U.S. subspecies, the Gould's and the Oscellated) you're going to need to identify each one and know where they live. Here's a list of all six to help you start on your once-in-a-lifetime quest. 
Gallery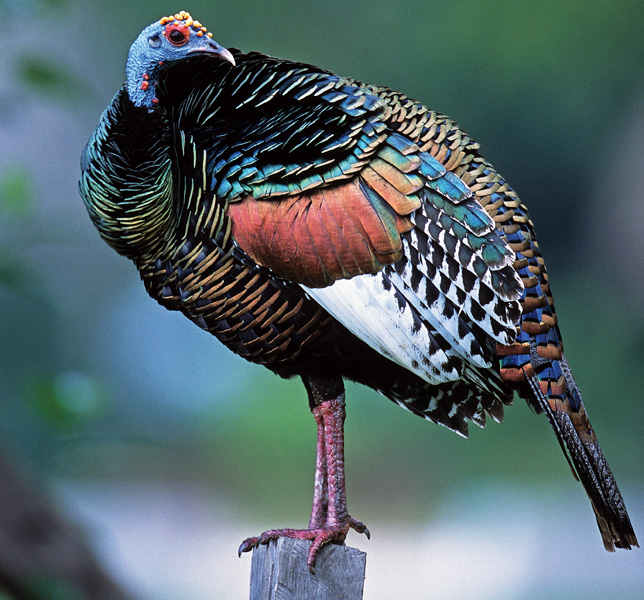 Ocellated (M. Ocellata)
The Oscellated sports tailfeathers with blue-bronze spots and bright gold tips, leading many scientists to believe it is more closely related to peafowl.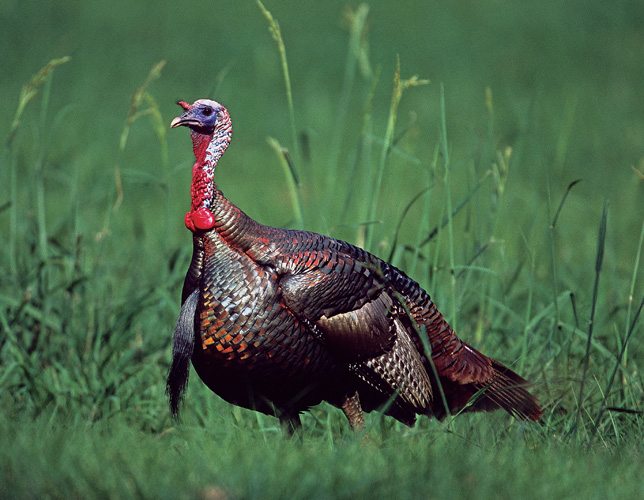 Osceola, or Florida (M. g. osceola)
The Osceola are found only on the Florida peninsula, and there are only fewer than 100,000 birds in total. These turkeys, which are smaller than the Eastern, were named for Seminnole Chief Osceola and sport iridescent greenish-purple body feathers.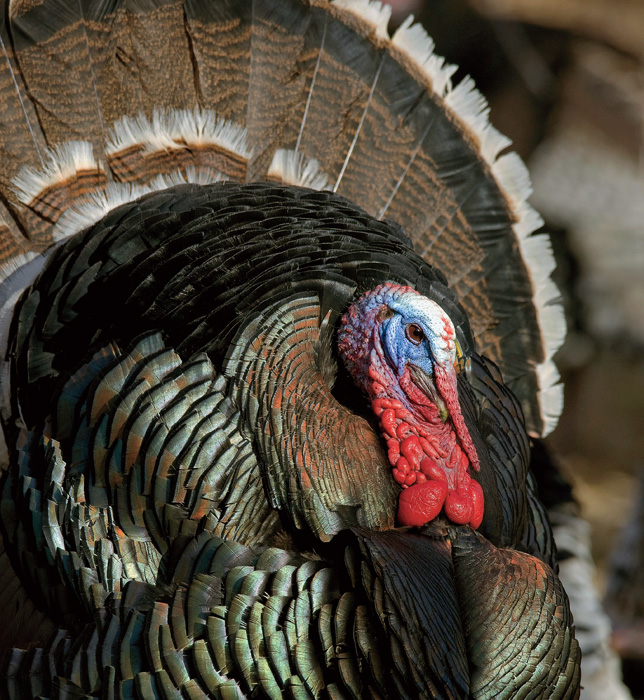 Merriam's (M. g. merriami)
The are 340,000 Merriam's turkeys that range the mountains and prairies of Colorado, Nebraska, Wyoming, the Dakotas, Montana and New Mexico. You can spot them by looking for purplish-bronze body feathers and white tail tips.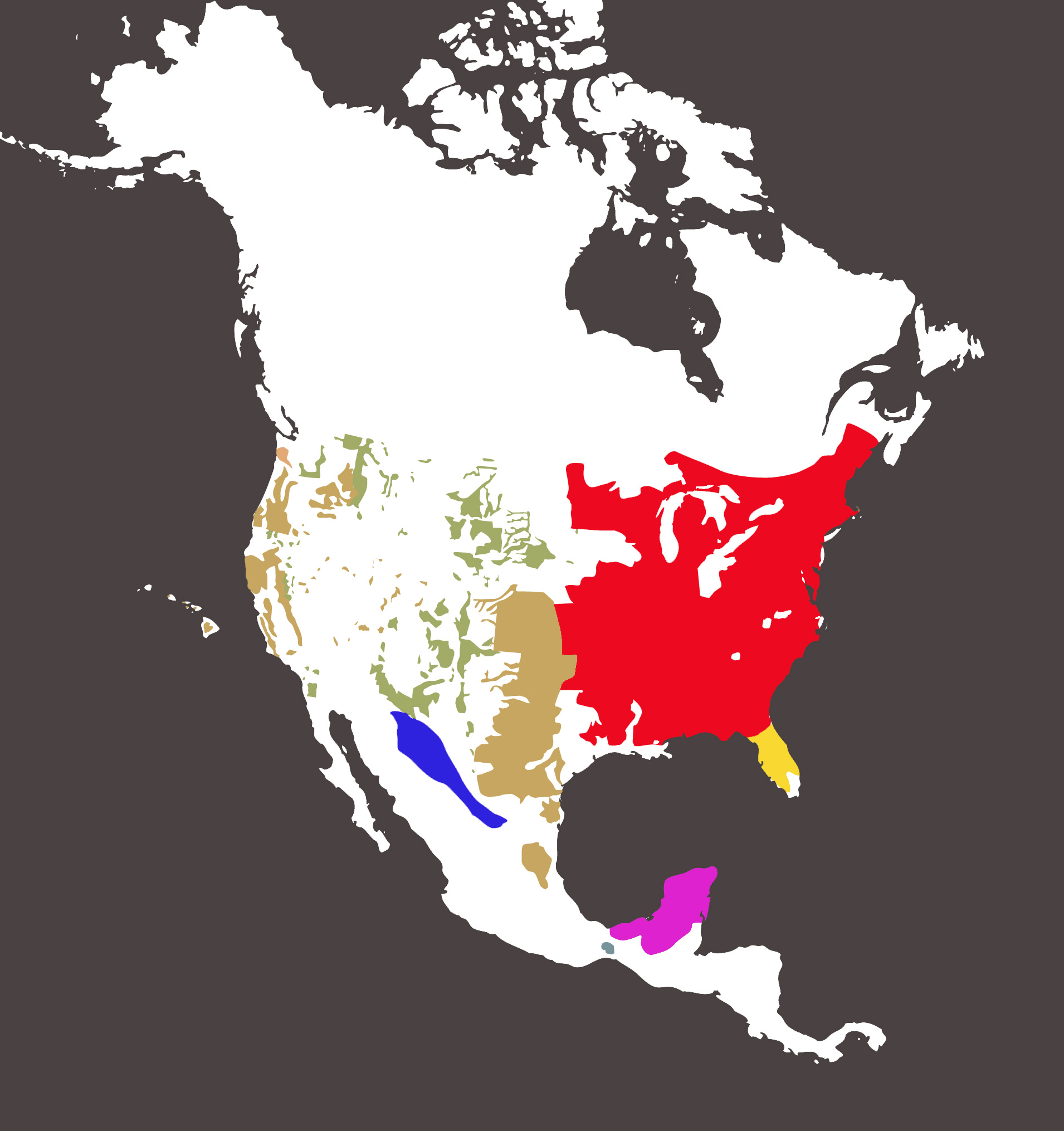 The Wild Turkey Range Map
Key: Merriam's///Osceola///Rio Grande///Gould's///Oscellated///Eastern
Grand Slam—Taking all four U.S. subspecies: the Eastern, Osceola, Rio Grande and Merriam's.
Royal Slam— Taking the four U.S. subspecies and Mexico's Gould's.
World Slam—Taking the four U.S. subspecies, the Gould's and the Ocellated.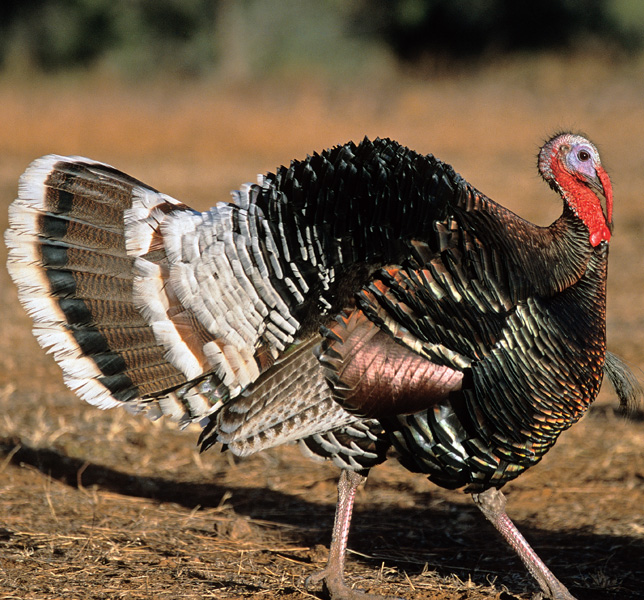 Gould's (M. g. mexicana)
The largest subspecies, the Gould's ranges from north-central Mexico to southern Arizona and New Mexico and sports copper and greenish-gold body feathers.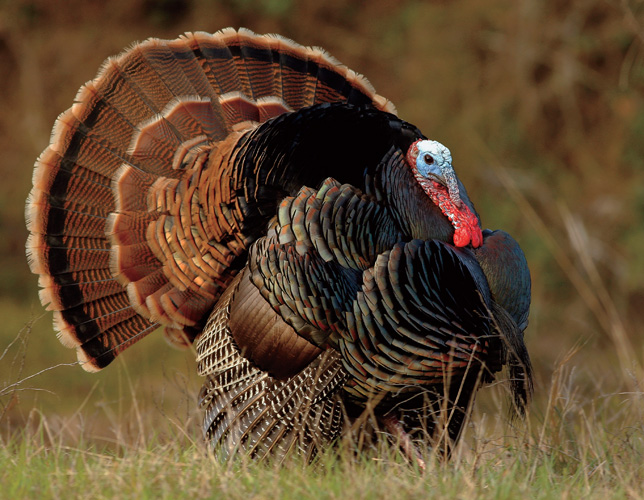 Eastern (M. g. silvestris)
Over 5 million of these birds span the eastern United States and southern Canada. They were transplanted to several western states and sport a iridescent bronze body, brown tail-feather tips and white-barred wings.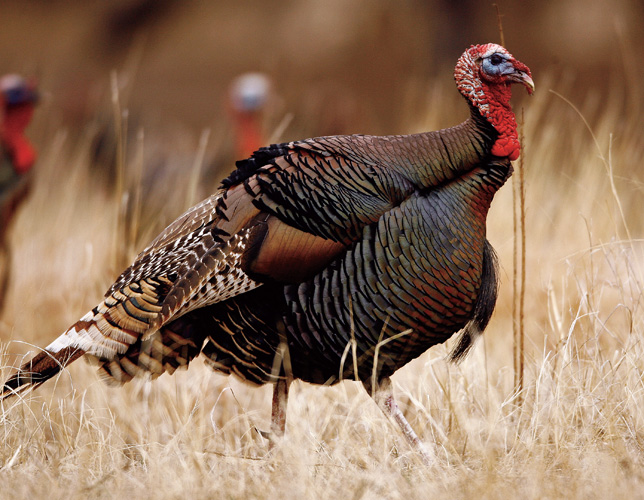 Rio Grande (M. g. intermedia)
Over 1 million Rios (introduced in the 1950s)  span the Great Plains, Texas, Mexico, California, Hawaii and several northern states. They are known for their long legs, greenish-copper body feathers and buff tail tips.