by
posted on March 5, 2019
Support NRA American Hunter
DONATE
We've all heard the bad news: Hunter numbers have decreased nationwide, down 2.2 million between 2011 and 2016 according to the U.S. Fish and Wildlife Service, and data analysts expect them to slip even further in the coming decade. Now the good news: As current hunters we have the best opportunity to reverse the trend by recruiting new hunters to swell our ranks and then mentoring them in the field so our passion becomes theirs.
Recruitment starts by identifying someone who shows interest in hunting. This may come as a surprise, but you may not have to search very hard to find that person. In a 2016 survey of 2,875 potential new hunters conducted by Southwick Associates for the National Shooting Sports Foundation, respondents said an invitation from a friend would be one of the most likely incentives to encourage them to try hunting for the first time. And nearly 65 percent of the respondents said they had a friend who was a hunter.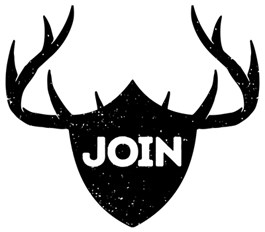 It makes sense, then, that the first people we should attempt to recruit are friends. Although many of us enjoy escaping social circles to hunt alone, clearly new hunters seek fellowship and camaraderie, along with instruction from a trusted source (you) in the woods. It should not be a stretch to extend the friendship we provide in class or church, at the gym or during neighborhood get-togethers to the field.
Realize, though, that a would-be hunter may be hesitant or feel awkward about asking to join you. Hunters are often thought of as a secretive bunch, and don't mistake a friend's respect for your privacy as noninterest. It's up to you to offer the invitation.
At a dinner party last year my non-hunting neighbor asked how my hound pup was doing. We had talked a little about hunting before, but during those conversations it seemed like this middle-aged dad was mostly interested in hearing about my dog. This time I told him Gus was getting pretty good at treeing squirrels, and we had put enough in the freezer for a meal.
"You really eat the squirrels you bring home?" he asked, sounding more curious than appalled. "How are they? Do your kids eat them?"
I explained that a slow cooker and chicken broth do wonderful things to squirrel legs.
"I think it's really neat that you go out in the woods and bring home food," my neighbor said. "I'd like to be able to do that but I don't know a thing about hunting."
"Come along sometime and I'll show you how Gus makes it easy," I replied.
"You'd take me?" he asked, a bit surprised. "I don't want to intrude."
I felt bad that I hadn't invited him sooner.
My new-to-hunting neighbor isn't alone in his desire to obtain and eat wild game. Respondents to the Southwick survey, those from the millennial generation in particular, identified providing food as one of the top three reasons they would try hunting. This suggests that, with a bit of planning, you could find a new hunter at your dining room table—especially if you're a young adult.
Friends, acquaintances and coworkers who prefer farm-to-table, free-range and organic foods place an emphasis on knowing where their food comes from, and the more local, the better. You may find they enjoy foraging wild edibles as well. Hunting and eating game have much in common with these social food movements. Prepare whitetail backstrap or pheasant breasts for a locavore, and present the meal as an example of the bounty that's available to hunters. Part of recruiting new hunters is promoting the benefits of the sport, and a tasty meal obtained from the wildlife management area in the adjacent county could serve as a powerful attractant and motivator for those who like to eat local.
Of course you may not have to venture outside your household to find a hunter. Although the Southwick survey did not include non-hunters under age 18, it revealed women respondents would prefer to hunt with spouses, significant others and other family members more so than men respondents. This suggests wives, daughters, sisters, nieces and other female members of your family could be more open to your recruitment efforts than the men in your family. Women included in the survey were more likely than men to try hunting as a way of bonding with family. They also chose lessons—not an actual hunt—as a top incentive that would encourage them to try hunting.
While the survey did not define "lessons," hunters should not find it difficult to come up with ideas for conducting a short how-to session that includes plenty of opportunity for bonding. Many of us scout, hang stands, build blinds, fill feeders and check cameras with our buddies. Next time, take a woman in your family along and explain what you're doing out there.
We all need to be more aware of people who have a potential interest in joining us in the field, and then actively recruit them into hunting. Most of us were recruited in some way, if only by continued exposure to the adventure and satisfaction that awaits in the wild. Now it's our turn, and opportunities to grow our numbers could be more abundant than we think. We can't afford to let them pass.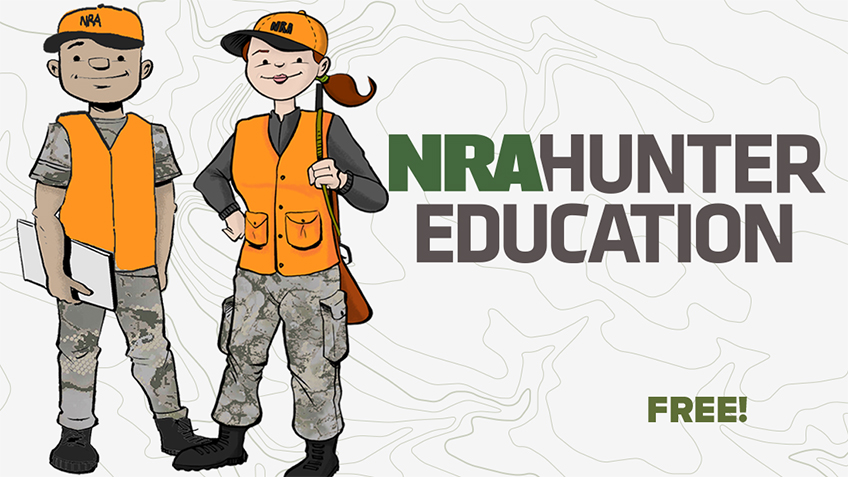 Lessons Online
Nearly half the women and 40 percent of the men surveyed by Southwick Associates for its "Hunting Interest and Preferences Among Potential New Hunters" report chose hunting lessons as a top incentive that would motivate them to try hunting. An easy place to get all sorts of lessons on hunting—for free—is NRA Hunter Education Online. At NRAHE.org potential hunters will find a 15-chapter sequence featuring interactive modules with videos, photos, graphics and audio recordings that discuss everything from firearm safety to game-meat care.
Seven states currently accept the curriculum as hunter-safety training required for new hunters to obtain licenses. If you reside in a state that does not, contact your game agency and state officials to encourage them to consider accepting NRA Hunter Education Online. But regardless of its status in your state, NRAHE.org is a tremendous resource for potential hunters as well as their mentors. Direct a recruit to the website, and then take the course together. You both will learn something.