by
posted on October 18, 2014
Support NRA American Hunter
DONATE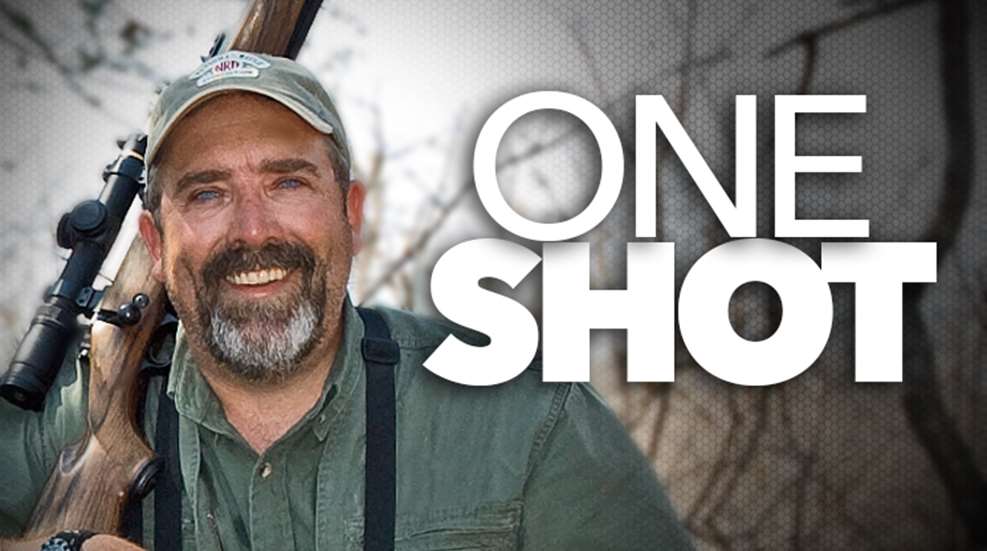 The Institute for Legislative Action (ILA), established in 1975, is the lobbying arm of the NRA. It is committed to preserving the right of all law-abiding individuals to purchase, possess and use firearms for legitimate purposes as guaranteed by the Second Amendment to the U.S. Constitution. When restrictive "gun control" is proposed at the local, state or federal level, NRA members and supporters are contacted via ILA grassroots efforts and respond with individual letters, faxes, emails and calls to their elected representatives to make their views known. As the political arm of the NRA, ILA has a long history of protecting hunting by sponsoring legislation and referenda promoting hunting opportunities and stopping anti-hunting laws and regulations.
Online: NRA-ILA.org.
The NRA is the premier leader in hunter/shooting education. In 1949, for instance, the NRA developed the first national hunter safety course. Since 1985, the organization has trained more than 1.6 million young hunters through the Youth Hunter Education Challenge.
Online: YHEC.NRA.org.
The NRA's 114,000 certified marksmanship instructors annually train more than 750,000 beginners in the basic shooting skills necessary for hunting success.
Online: NRAInstructors.org.
The NRA's Women on Target program has since 2000 conducted 3,155 instructional shooting clinics for 90,040 women, introducing them to the skills necessary to begin hunting.
Online: Women.NRA.org.
The NRA offers exciting training and education programs to help keep your hunting skills sharp and ensure you are equipped with what you need to be a better, safer, more responsible hunter. Courses are taught by certified instructors who have successfully completed the NRA Hunter Clinic Instructor curriculum. Topics include: wild turkey, whitetail deer and Western big game.
Online: HCIP.NRA.org.
Hunters for the Hungry is a state-by-state cooperative effort among hunters, sportsmen's associations, game meat processors, state meat inspectors and hunger-relief organizations to help feed those in need. Over the past three years, such programs have delivered thousands of pounds of venison to homeless shelters, soup kitchens and food banks. The NRA supports these state-level efforts through its Hunters for the Hungry Information Clearinghouse. As part of the Association's Hunter Services department, the Clearinghouse puts interested individuals in touch with programs in their area and fosters public awareness through education, fundraising and publicity. In addition, Hunter Services staff work in the field with governmental agencies conducting evisceration and meat processing preparation of whitetail deer distributed to area food banks. In all, Hunters for the Hungry programs provide 250 million hot meals per year to those in need.
Online: HuntersfortheHungry.NRA.org.
The Great American Outdoor Show is the largest outdoor show in the world, celebrating hunting, fishing and outdoor traditions that are treasured by millions of Americans. The show features more than 1,000 exhibitors ranging from shooting manufacturers and hunting outfitters to fishing boats and RVs, and archery to art covering 650,000 square feet of exhibit hall space. It also features a jam-packed schedule of informative seminars and entertainment including speaking events, demonstrations, fundraising dinners, archery competitions, celebrity appearances, country music concerts and more.
Online: GreatAmericanOutdoorShow.org.
NRA Outdoors is an exclusive outdoor-adventure booking agency run solely by the NRA. It searches out hunting  and  fishing opportunities worldwide and develops relationships with topnotch outfitters to keep constant tabs on their amenities, success rates, personnel and more, to steer interested hunters toward the hunt-of-a-lifetime.
Online: NRAOutdoors.com.
And, of course, there's always the NRA's American Hunter, an Official Journal, is the largest-circulation, pure-hunting magazine in the world, with more than a million readers.