by
posted on July 18, 2014
Support NRA American Hunter
DONATE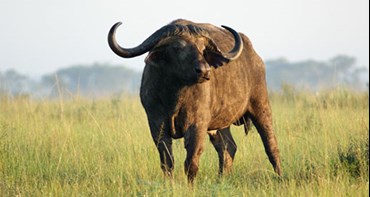 The Question
We've all heard, discussed, and repeated the claim that "hunting is good for the species," but how long is it before those benefits are seen? Can you provide a simple real-world example?
The Background
Charlton McCallum Safaris operates in the Dande Safari Area in Zimbabwe. It's no secret that Zimbabwe has faced serious poaching problems over the past decade and that the few places where poaching is kept to a minimum is in the areas actively sport hunted.
The Simple Real World Example
A few years ago, when CM Safaris took over the Dande East concession, there was little game except for elephants due to rampant poaching. To combat the poaching and protect their investment, CM Safaris formed the Dande Anti-Poaching Unit (DAPU). This privately-funded enterprise had a simple mission: protect the wildlife in Dande from illegal poaching. CM Safaris and DAPU have removed over 3,000 wire snares from Dande East and aggressively pursued the poachers setting the snares. To provide a financial incentive, $2 per snare was paid as a bounty.
The Result
In just 4 years, Dande East went from a barren landscape devoid of animals to a viable hunting block. CM Safaris now takes eight Cape buffalo, three sable, and various antelope species each season. This sustainable hunting continues to fund the anti-poaching efforts and creates a fiscal incentive for policing and protecting the land and its wildlife.


The Payoff
One of CM Safari's clients recently shot this gorgeous 45" mature cape buffalo bull in the Dande East safari area. This kind of success wouldn't have been possible without the investment in anti-poaching activities.