by
posted on May 17, 2016
Support NRA American Hunter
DONATE
Everyone can respect a good cooler. You'd think that I'd start this piece rambling on about how the impending Memorial Day weekend typically kicks off the unofficial start of the summer season—and the assorted BBQs and gatherings that it entails—but, truth be told, hunters require the use of their coolers on a year-round basis. Whether you're keeping rations cold during a long stay in deer camp or hauling the fruits of your labor back home to the processor, hunters need something that can handle their lifestyle and go wherever their next adventure may take them. As such, you'd be hard pressed to find and outdoorsman or woman who isn't consistently in the market for a new cooler—whether it's to expand their existing collection, or because the darn things have a habit of being loaned out to buddies and never making a return trip.
With that in mind, I tracked down some of the hottest new coolers on the market this year. They're listed below, in no particular order. I went for variety, so there should be at least one offering that suits your needs. 
YETI Hopper in Field Tan
Earlier this year YETI announced that it'd be releasing a new version of its popular Hopper design—this time in a very outdoorsy looking color that the company is calling "Field Tan." The Hopper line has been available since 2014 and is known for its durable, tough-as-nails soft-sided coolers. Hoppers feature a HydroLok zipper, ColdCell insulation and a DryHide exterior. The Hopper 20, Hopper 30, and Hopper 40 are all due to be available in the new color. The Hopper previously was, and still is, available in a combination of gray, black and blue. MSRP: $299.99 to $399.99, depending on model.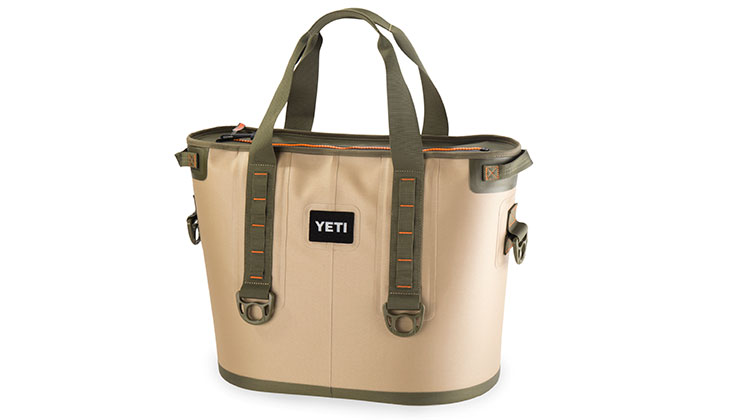 Engel Coolers Cooler/Dry Box
I like versatility, and so does Engel. The company's cooler/dry box combination is an ideal choice for any hunter, and it's available in sizes that are perfect for day trips. Each cooler/dry box is insulated with high-grade polystyrene foam and has an airtight EVA gasket seal. So, if you're not in need of a cooler, it can keep your smaller gear dry. Three sizes are available: 13 quart, 19 quart and 30 quart. Oh and, among other colors, you can get one in the neat Grassland pattern pictured here. MSRP: $54.99 to $89.99, depending on model.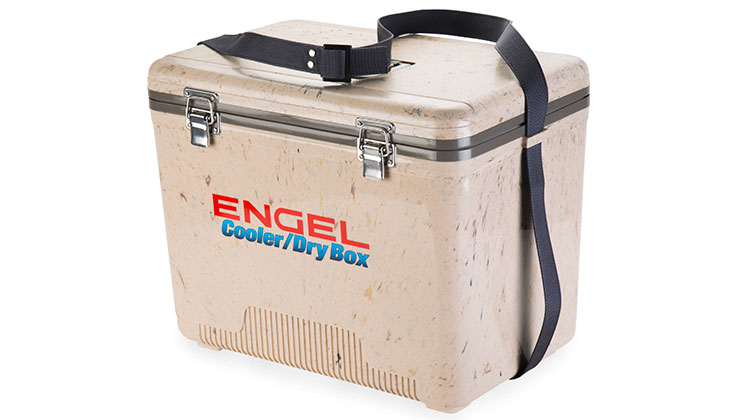 Pelican 30-Quart Elite Cooler
Pelican is one of the most respected names in cases of all shapes and sizes, and for good reason. It's well known that the company makes some of the finest heavy-duty gun cases available. Now you can get Pelican-toughness in a cooler, too. The Elite line features a Polypropylene body, ABS latches and stainless steel hardware. The polyurethane foam insulation will keep its contents cool for hours on end. Each member of the Elite family is available in four distinct colors, and they all ship with a lifetime guarantee. It's hard to beat that. MSRP: varies.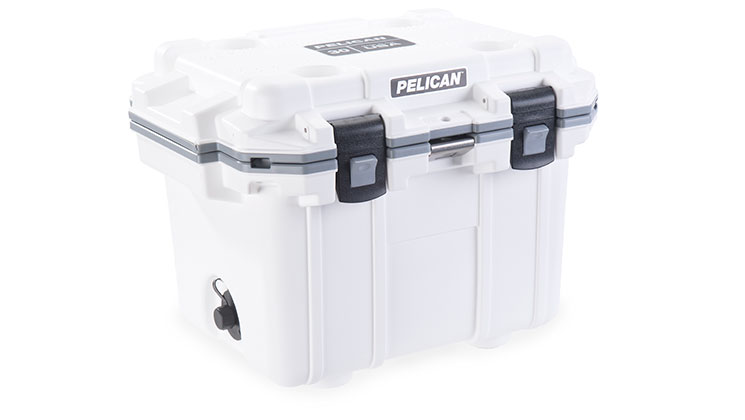 Canyon Coolers Prospector 103
It's fun to tailgate the big game and all, but odds are the average outdoorsman will need a cooler that's designed to handle environments that tends to be a little rougher than stadium parking lots. The Canyon Prospector 103 is that cooler. The Prospector—which is the company's new flagship product—features a premium polyethylene roto-molded fat walled shell filled with high-density foam. In layman's terms, it's tough as nails. It's built to take the harshest beatings, and it's designed from the ground up to go off road with you. Six built-in tie down areas should give you plenty of options for securing it, and if you're looking for a little insurance, it also sports accommodating strap channels both over the top and underneath. MSRP: $410.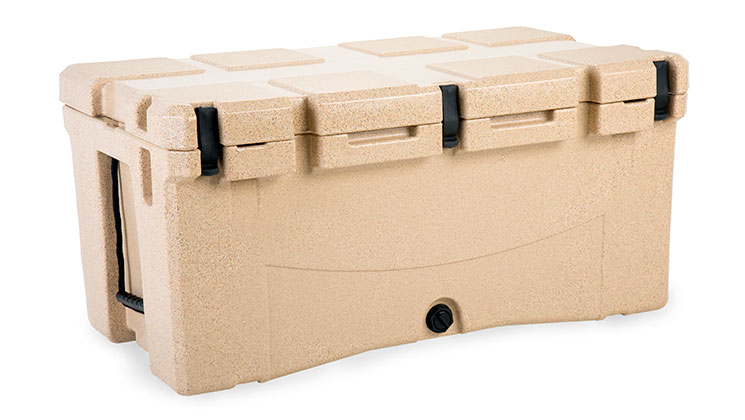 LiT Coolers TS-Torch 600
Like I said, I was going for unique with this list. You'd be hard pressed to find a more unique offering than the TS-Torch 600 from LiT Coolers. LiT wanted its products to outperform competition at all hours of the day, so the company's design team added its Night-Sight technology to the mix. That's internal lighting you're seeing, and it fully illuminates the contents your cooler with a bright, rechargeable LED liner. The light activates as soon as you crack the lid, and can be turned off during the daylight hours to conserve its charge. A heavy-duty, roto-molded design ensures that each cooler is built to last, and the 2½-inch thick lid and rubber seal keep its contents colder, longer. Bonus note: Every LiT Cooler comes with removable Ice Legs. You can remove them from your unit and freeze them for additional cooling support. Though they're not an ice substitute, I'm told they can keep your drinks, at least, cool enough on their own for close to 24 hours. MSRP: $399.99.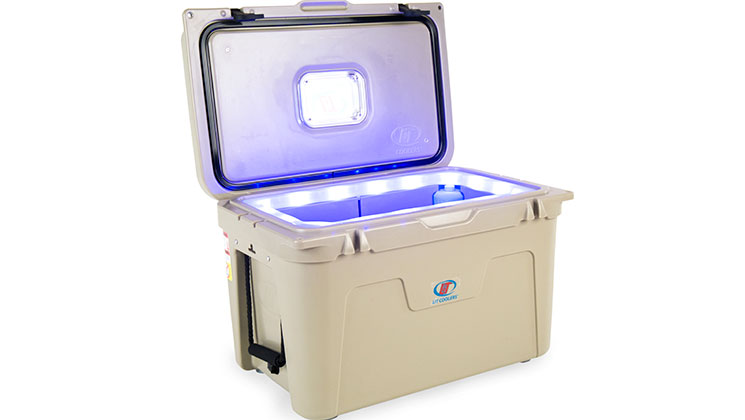 Be sure to stay tuned to the American Hunter Facebook page in the coming weeks, by the way—we're going to be giving a few of these models away.