Support NRA American Hunter
DONATE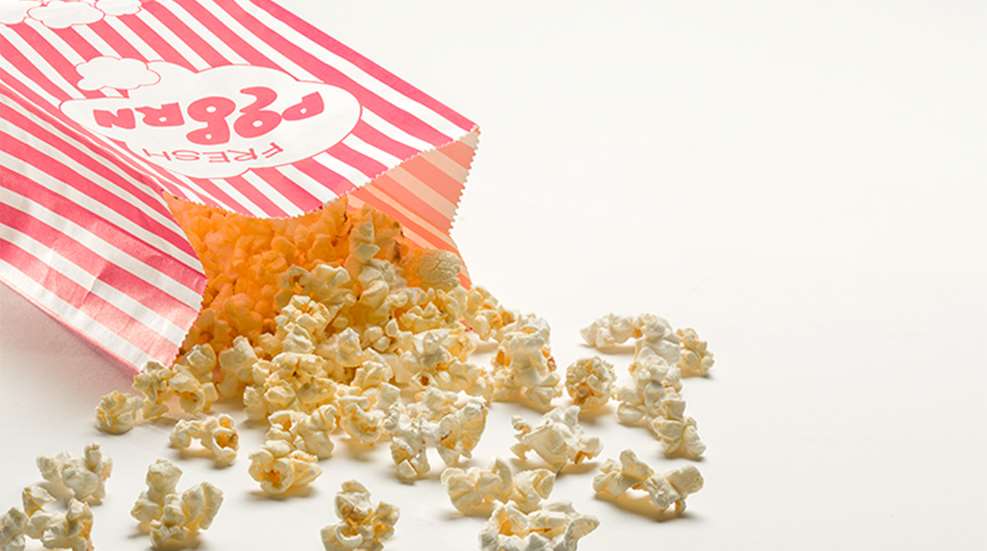 While it's unlikely we'll find support in any movies mentioned during the telecast of the 89th Academy Awards, we can keep the positive spirit of the hunt alive by watching some films about hunters who are heroes. Watching films with hunting heroes not only is good for you and your family, it shows Hollywood that such films are profitable, and that translates into more hunter-hero films being made.
The following are some of my favorite hunter-hero films.
"The Eagle Huntress" (2016)
Released last October, this is a family-friendly documentary about a 13-year-old Mongolian girl who catches her own eagle and learns to fly it and hunt with it on horseback, becoming so proficient that she competes in contests. This heartwarming story is told with spectacular cinematography.
"Hunt for the Wilderpeople" (2016)
Released last summer, this is the story of Ricky, a defiant New Zealand city kid who gets a fresh start in the country with his new foster family: loving Aunt Bella, a dog named Tupac, and the cantankerous Uncle Hec (Sam Neil), who first appears carrying a wild boar he's just shot. A tragedy strikes that threatens to force Ricky to be taken away, and Ricky and Hec escape to the wilds of New Zealand where they survive by eating wild game. As a national manhunt ensues, Ricky and Hec must overcome their differences to survive as a family. New Zealand hunters donated some of the animals they bagged to use in the film. When my family and I saw this film in a theater, the audience stood up and applauded at the end.
"Big Game" (2015)
This is the story of a teenage boy in Finland who goes on his first solo big-game hunt. After a ceremony by his father and friends, the boy rides off into the wilds on an ATV. A plane flying overhead carrying the president of the United States (Samuel Jackson) is shot down by terrorists. The president survives and is rescued by the boy, who uses his wilderness skills to take the president to safety.
"The Falconer: Sport of Kings" (2013)
This documentary is the story of a former U.S. champion martial artist and master falconer who decides to learn to hunt the old way, with golden eagles. So he travels to Mongolia to study the ancient practice with descendants of Genghis Khan. "The Falconer" has won awards from six film festivals; available on Amazon Prime.
"The Happy People: A Year in the Taiga" (2010)
Directed and produced by Werner Herzog, this documentary depicts the life of the people in the village of Bakhtia in the Siberian taiga, who are trappers of fur animals like sable, and who live off fish and game.
"The Snow Walker" (2003)
In 1953, Charlie Halliday (Barry Pepper) is a Canadian bush pilot who flies to an Eskimo village to pick up a woman suffering from tuberculosis to take her to treatment. The plane crashes on the tundra and the two seek to survive. The caribou hunting scenes are spectacular.
"Escanaba in da Moonlight" (2001)
This hilarious deer camp comedy is the story of Reuben Soady (Jeff Daniels), who is 43 and has never shot a buck. If Reuben doesn't get one this year, he will be the oldest person in his family who has not bagged a buck, except for an uncle who is a little strange. Daniels describes the film as "'Jeremiah Johnson' meets 'Dumb and Dumber.'" This is a hero's journey, where Reuben is guided by his Indian wife, "Hawk Moon" (Kimberly Norris Guerrero) to bag his buck.
"The Ghost and the Darkness" (1996)
Starring Val Kilmer and Michael Douglas, this film is based on actual events that took place in Kenya in 1898 during the building of the Uganda-Mombasa Railway, when two lions killed 120 workers before a British engineer (Kilmer) and a big-game hunter, Frederick Remington (Douglas), dispatched the man-eaters. It won an Academy Award.
"Dances with Wolves" (1990)
The winner of seven Academy Awards, including best picture and best director, the heart of Kevin Costner's saga about a soldier's desire to see the Old West is an Indian buffalo hunt.
"In The Blood" (1989)
This docu-drama by George Butler is a warm-hearted story about a boy coming of age who retraces a legendary Africa safari by Teddy Roosevelt. It's an honest portrayal of hunting, and it's filled with nostalgia and humor. The soundtrack by drummer Olatunji is fabulous.
"Ofelas" or "Pathfinder" (1987)
This action drama describes life among the Saami, the indigenous hunting people of the Scandinavian Arctic of 1000 AD, as the Saami fight off a group of marauders. The stunning cinematography itself makes the picture worth seeing. "Ofelas" was nominated for an Academy Award for best foreign-language film.
"Dersu Uzala" (1975)
This film by Japanese director Akira Kurasowa is about a Russian army explorer who is rescued in the Siberian wilderness by a native hunter. When the hunter follows the explorer back to civilization, he discovers his woodsmanship is of little value. It won an Academy Award.
"Jeremiah Johnson" (1972)
This classic directed by Sydney Pollack stars Robert Redford as a mountain man who wants to be left alone, but is forced to violate an Indian burial ground, and thus runs a gauntlet of attackers as he seeks to live out the rest of his life.
"The Last Safari" (1967)
This adventurous tale stars Stewart Granger as an ethical Africa professional hunter who retires from being a guide, but decides to go on a last hunt to track down a rogue elephant that killed his partner.
"Will Penny" (1967)
Charleton Heston plays a range-wandering loner who escapes from a family of outlaws by retreating to the wilderness to become a hunter-trapper, then runs into another trap set by a love-hungry woman (Joan Hackett). Heston considered this his personal best work.