by
posted on March 19, 2015
Support NRA American Hunter
DONATE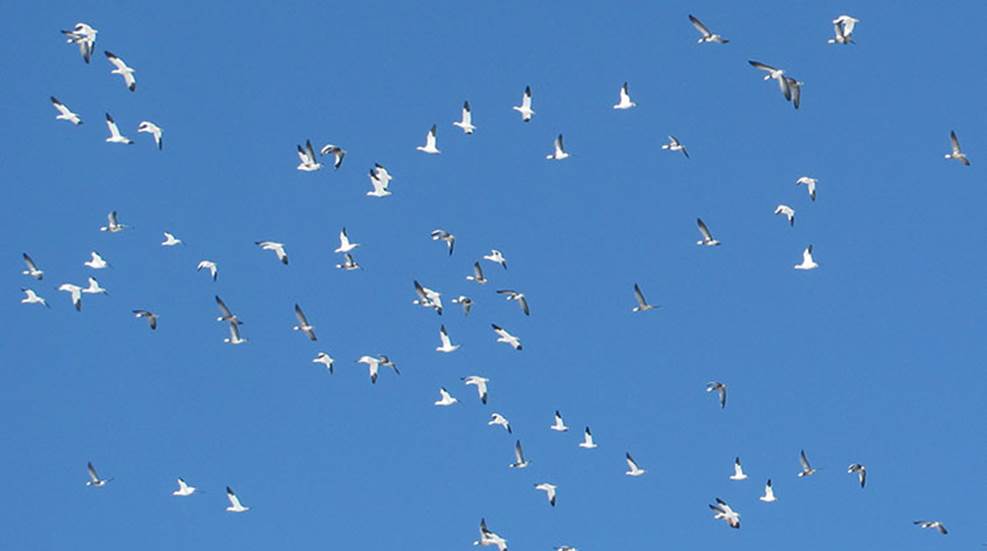 A couple thousand snow geese getting their tickets punched during this time of year—smack dab in the middle of the conservation order—is typically a good thing. This is not one of those times.
According to reports, at least 2,000 snow geese expired and "fell dead from the sky" last week in eastern Idaho. The state Fish & Game Department announced on Monday that the cause of death was not, in fact, the finest group of wingshooters ever to grace God's green earth—it was probably avian cholera. Which is not good news. Dozens of Fish & Game employees and volunteers were forced to retrieve and destroy the corpses, which came to rest near a wildlife management area. The geese were en route back to their native breeding grounds in Alaska.
Avian cholera is capable of coming on so quickly that birds can die while still in flight and quite literally fall from the sky, according to the National Wildlife Health Center. Humans face little chance of contracting the disease. Other local wildlife, however, can be put at risk. A number of eagles were reported to have been spotted feeding on the deceased geese before the cleanup crews arrived. It's unknown if they'll be at risk.
State officials are due to continue investigating the incident.