by
posted on September 28, 2015
Support NRA American Hunter
DONATE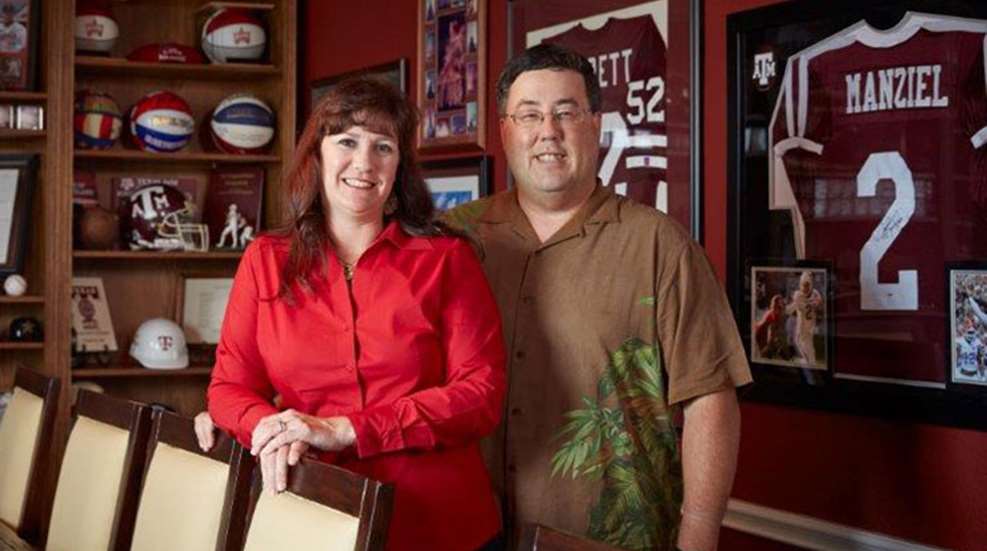 When it comes to NRA Hunters' Leadership Forum members Randal and T. Kay Garrett, family ties are the ties that bind. Dad Randal, mom T. Kay and children Riley and Heath are active outdoors as a cohesive family unit at every opportunity, spending as much quality time together as possible regardless of the activity—including sharing dangerous-game hunting adventures in Africa! The fact every family member is included in all of their pursuits speaks volumes to the commitment that defines their sacred family bond.
Early in their marriage, Randal and T. Kay decided they would participate in activities everyone could enjoy, passing on their love of the outdoors and firearms to their children. Hunting, shooting and fishing are pastimes in which they all anticipate and excel. At the rate the entire clan is contributing to the Garrett family trophy room, they soon will need an addition to the house—and a large one at that!
Both Randal and T. Kay are professionals in the oil and energy fields. They hold petroleum engineering degrees from Texas A&M University, and Randal is a partner in Wildhorse Resources Management Company, LLC, an independent energy company in the oil and gas sector with assets in the United States. Both are  James Madison level members of the NRA Ring of Freedom and members of the NRA Hunters' Leadership Forum President's Founders Club. T. Kay's involvement with the NRA, however, doesn't end there. She is also a member of the NRA Women's Leadership Forum, demonstrating that more and more women are taking an active leadership role not only in the NRA, but in safeguarding our Second Amendment freedoms for generations to come.
When asked why the NRA Hunters' Leadership Forum was important to them, T. Kay and Randal nearly speak in one voice, expressing the desire to protect the family activities they so cherish. "There is nothing we look forward to more than hunting together as a family unit," explains T. Kay. "It has strengthened our bond and brought us all closer." Randal adds, "If we lose these rights, we lose opportunity for families to spend quality time together, and in my eyes, family is the most important asset America has. It is certainly our most important asset."
It is clear why the NRA Hunters' Leadership Forum is lucky to have the Garretts as active members. Not only do they talk the talk, but they walk the walk--in unison and hand-in-hand.