by
posted on November 16, 2019
Support NRA American Hunter
DONATE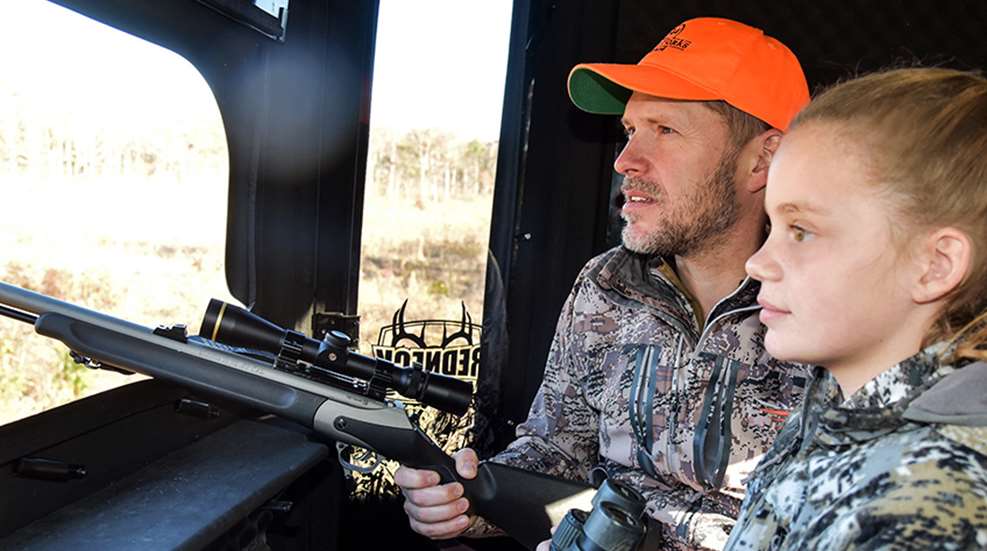 The 44 joint-owners of an east-central Tennessee hunting club embrace a simple, cooperative idea that expands their deer woods 75-fold: By pooling resources and sharing expenses, they can manage and hunt a big property for about the same price of managing 100 acres on their own.
Among the Dunaway Hunting and Fishing Club's benefits are long-term forestry plans, well-maintained food plots, and fine-tuned deer-management plans that control the herd and provide ample big-buck opportunities. The club's current quality deer management plan began in 1998 by protecting bucks with less than 100 inches of antlers. Today, the standard minimum is 120 inches.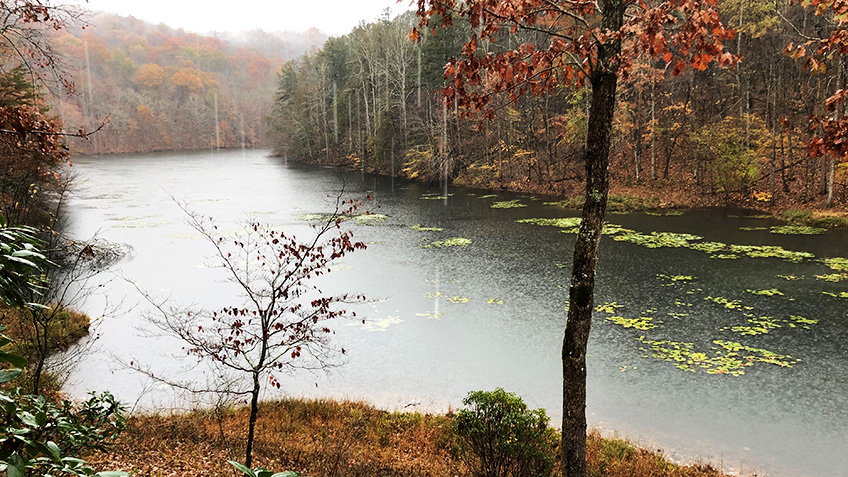 The club's family-focused, community-based system of joint ownership, shared expenses and equal access to hunting has worked for nearly 40 years. It provides members exclusive access to about 7,500 acres of scientifically managed wildlife habitat. The members jointly own 5,500 of those acres and lease the other 2,000. The property also includes 95-acre Dunaway Lake with abundant bass and bluegills, two 5-acre and one 1-acre fishing ponds for trout, and about 500 acres of upland game-bird habitat for quail hunting.
Each member owns a lot covering 1 to 4 acres, where the individual can build or buy a house or cabin as a residence or second home. Their membership also includes the use of 3 miles of hard-surfaced roads in Dunaway's 140-acre "residential" woodlands, and more than 16 miles of gravel roads and nearly 50 miles of ATV trails to reach its hunting lands near and far.
Science-Based Management
A program that size doesn't run itself, of course. The club employs a full-time manager and assistant manager who are certified wildlife biologists. They live on-site to oversee Dunaway's fish and wildlife programs, maintain its roads and trails, and coordinate and execute the club's rules and management objectives set by its nine-member board of directors.
Dunaway's manager the past 20 years is Jim Thompson, a certified wildlife biologist who is also CEO and president of the Dunaway Land and Wildlife Co., which provides habitat and deer-management expertise. Thompson said Dunaway's members enjoy family-based outdoor recreation in a remote setting an hour north of Chattanooga.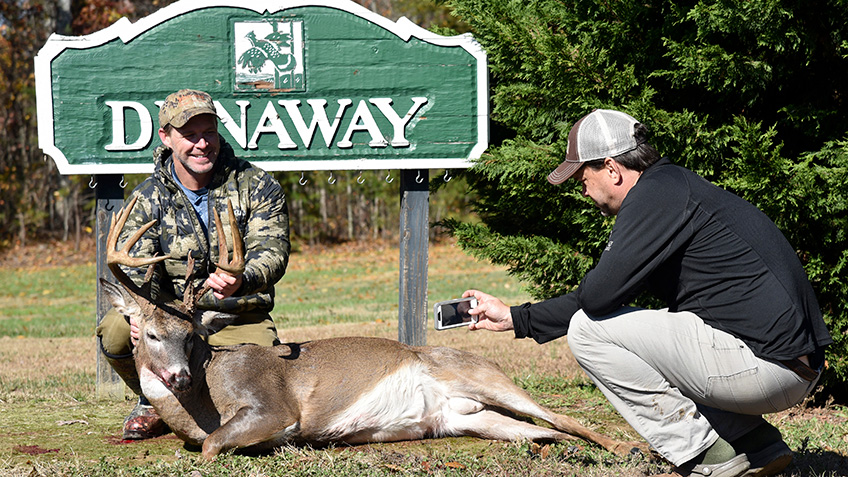 "They're looking for an escape, and I'm proud to help them find it here," Thompson said. "We're creating a nice, comfortable facility in a safe environment where members can bring family and friends to unplug from busy businesses and lifestyles."
The Dunaway property rests on a sandstone formation at the southern tip of the Cumberland Plateau along the Sequatchie Valley, which fades out about 60 miles south in northern Alabama. The remote, rugged region once made it an ideal hangout for everything from moonshiners to rough-hewn Southern deserters during the Civil War.
The area's geology is mostly thin, rocky soils that refuse to grow corn. "This is the region that inspired the song 'Rocky Top,'" Thompson said. "People came here to hide, not raise crops. It's not a location you'd target for high-quality deer habitat and wildlife management. The fact this property is producing great deer and turkey hunting is a testament to what's possible with sound scientific land management. We're raising deer beyond regional expectations."
Quality Experiences
Even so, no Dunaway member expects Thompson and the surrounding mixed hardwood forests to generate Boone-and-Crockett-caliber bucks. It's more about quality hunting and quality experiences year-round. Thompson estimates about half of the members hunt deer, and half of those are hard-core deer hunters. Other members might not hunt deer, but some invite family or friends to do so while visiting.
"We have about 15 members who are serious deer hunters; where it's their No. 1 outdoors passion," Thompson said. "Not everyone shares that passion, but nothing beats the smile of a successful deer hunter. Everyone enjoys post-hunt stories, laughter and a good cocktail. This place provides the therapy everyone needs. That's my ultimate goal at Dunaway. More than providing targets, we work to provide experiences that help people unwind."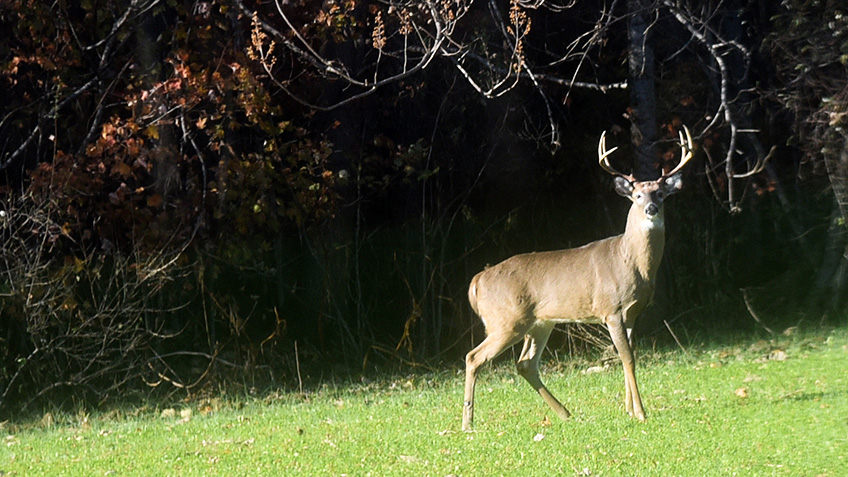 The Dunaway property's origins date to the late 1960s when Summerfield Johnston, a Coca-Cola executive from Atlanta, bought the land with two partners. Johnston was mainly interested in quail and ruffed grouse, which were more common than deer in that era. They built roads, trails and second homes, but perhaps their most ambitious effort was a dam that created the 95-acre Dunaway Lake. The lake generates abundant bluegills and largemouth bass, both of which grow to impressive sizes, including bass of 10 to 13 pounds.
Johnston and his partners enjoyed the property as their recreational getaway for about 15 years, but then agreed it was time to establish a sporting community to ensure the land stayed intact as a well-managed hunting paradise.
"Mr. Johnston was a strong conservationist, and he wanted to keep the property in a productive, pristine state," Thompson said. "He loved the outdoors. He thought by creating a club where people could live full-time or visit regularly, and then hunt with friends and family, would ensure the landscape's longevity. It was a unique idea that was ahead of its time."
As they rolled out the new program, they carefully controlled the size and sites of the members' lots for cabins and houses. Those with lakefront lots can only build on Dunaway Lake's northern shoreline, ensuring everyone looks across the lake to see lush green in summer and vibrant colors in autumn. Of the 29 homes now on Dunaway, all but four are along the lakeshore. The design and construction of the dwellings must blend with the landscape, and be no smaller than 800 square feet and no larger than 3,600 square feet.
Top-Shelf Hunting
Dunaway today provides top-shelf deer and turkey hunting. Thompson and his crews maintain 43 food plots covering over 150 acres. Thompson estimates 98 percent of the deer hunting is done from elevated stands, but some members enjoy still-hunting at times. He said the club keeps and maintains about 100 stands, which includes more than 50 elevated shooting houses, and a mix of ladder stands and lock-on stands.
And to ensure all members and their guests enjoy safe, quality hunts, the club requires everyone to sign in before they go out, specifying which of the 54 zones of about 100 acres they'll hunt. They sign in online through the camp's website, which also requires them to report their kills and what they observed.
"We have over 19 years of deer observations on the Dunaway properties, which is a wonderful database of information for working toward management goals and objectives," Thompson said. "We use that hunter data to help plan harvest strategies for reaching our antlerless-deer quotas each year."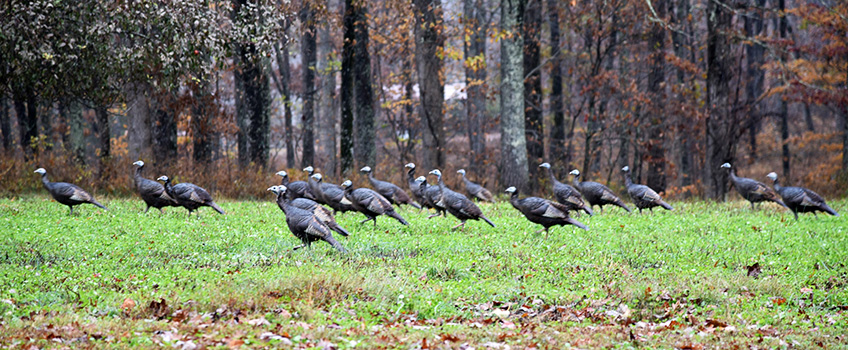 Members must also follow travel restrictions so they don't interrupt other members' hunts by flying by on ATVs during prime hunting hours. "When you're sharing the land, you need rules so hunters don't disrupt another person's hunt," Thompson said. "Members must be on their stands by 4 p.m. for late-afternoon and evening hunts so they don't spook deer from another hunter's field or food plot. In the mornings, they have to stay in their treestands and shooting houses until at least 9 o'clock.
"Club rules are always evolving," Thompson added. "Whether you're managing deer, turkeys or bass, once you achieve a certain level, the hunters want to go to the next step. That usually means tweaking rules to fit those desires."
It helps that most members know each other and where they prefer to hunt. Thompson said the one downside of online registration is that members no longer gather at the big sign-up board after each hunt to share stories and log in their observations. Still, everyone loves the convenience of online check-in and check-out, and if someone were to suffer an injury and become unable to report in, everyone knows where to find them.
Friendly Community
In other words, you're among friends and neighbors. Dunaway is a small, friendly community that promotes social events to celebrate Christmas, Memorial Day and July 4, which includes an impressive fireworks display.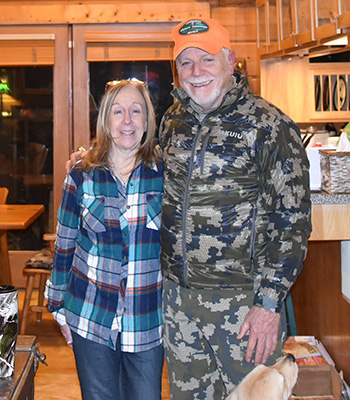 Two of those members are Bill and Vicki Swan, who have been married 42 years and are one of six members to live at Dunaway year-round. They built their lakeside home in 2000, and enjoy the solitude of living at the end of a 2-mile "driveway" from Dunaway's gated entrance. They sell antique and custom-made knives from their home, which means frequent trips into town to ship product to customers. That flexibility lets Bill hunt deer every chance he gets.
Still, the Swans know their lifestyle isn't for everyone. Most people like getting away to this remote region, but few people can live in the isolation. "They have to do their research and make sure this is the type of place they want," Bill said. "Some people buy in and hunt a few times, and then life interferes. They don't get here as much as they thought they would. They don't have the time they thought they'd have.
"Other people buy in and soon realize they can't just come out here and do whatever they want and shoot any deer they see," Bill continued. "We have to follow the general Tennessee hunting laws, as well as the club's rules. People don't like changes and some don't like special rules. That's human nature. Any time you change rules, you get some grumbling."
Lindsay Shuff, 77, one of Dunaway's original members, bought into the program in the mid-1980s. He served as president of its board of directors for nine years, and has lived in his home at Dunaway the past 10 years. He hunts deer, but his passion is turkey hunting. Of the nearly 70 turkeys he's shot, half were at Dunaway, and many of those adorn his tall-raftered home.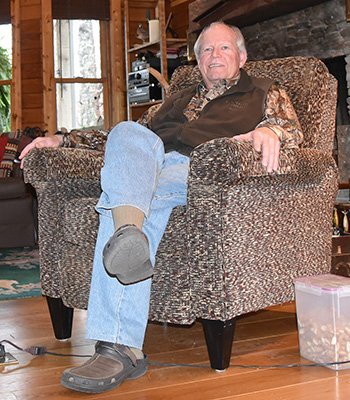 He also considers himself compulsive and organized, which might explain why he served as president for nine years. Still, he never intended to be "president for life," and thinks it wise to rotate board members and officers regularly. That's why board members generally serve three-year terms before rotating onto different Dunaway committees.
"You can be as involved as you want to be, but I try reaching out to people to get them involved," Shuff said. "The more people you bring together, the more ideas they have to keep everyone engaged."
Matt Hanggi and his wife, Jill, regularly visit their second home at Dunaway, about an hour south of their Knoxville home, where Matt is a dermatologist. He grew up on a farm and wanted to own one, but knew that wasn't possible with his office hours. After visiting Dunaway regularly for a year, the Hanggis bought in and built a second home there, which they visit about 25 times annually to hunt and fish.
"When you consider buying your own property, you have to ask how would you manage it, how would you maintain it?" Hanggi said. "And if you build a home or cabin, how do you keep it from being vandalized? The more we looked at Dunaway, the better things looked. It's a large investment in time and money, but when we considered everything that comes with it, we were very confident in our decision."
Conclusion
The Hanggis' investment also includes Jill's service as president of Dunaway's board of directors. With 44 individual owners offering ideas and stating preferences on everything from the July 4 fireworks to negotiating profitable timber cuts that generate good deer habitat, reaching consensus can be challenging.
Thompson said he enjoys those challenges. "One great thing about deer hunting is that it brings so many different types of people together and breaks down their socioeconomic differences," he said. "They might be doctors, lawyers or mechanics at home, but they're mostly within a two-hour drive of here, and when they arrive at Dunaway, they're just deer hunters. We all come together, and their emphasis shifts from work to recreation."