by
posted on January 6, 2012
Support NRA American Hunter
DONATE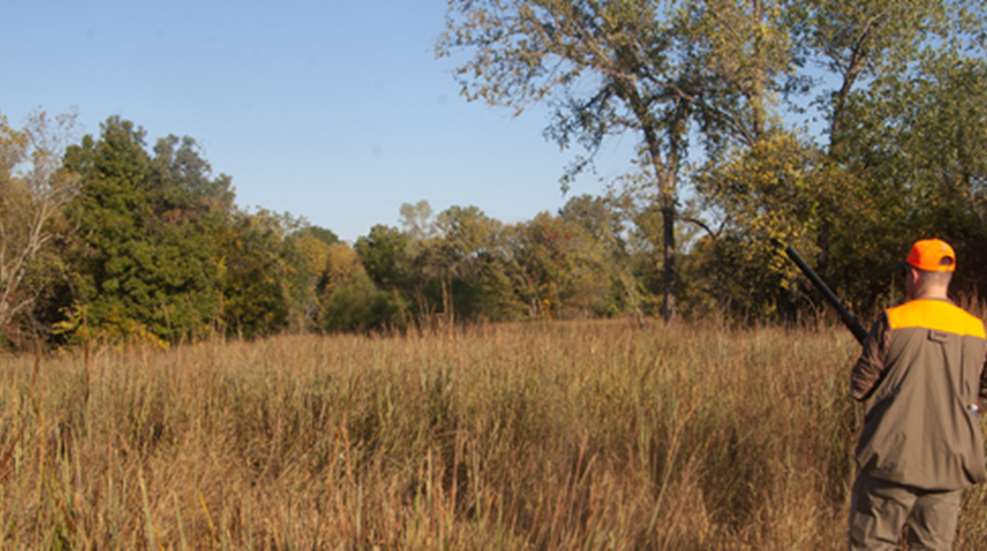 I have never been one to make New Year's resolutions. They feel forced and arbitrary to me, since life has its own cycles. Hunting season especially doesn't stop or start anew on January 1, in fact where I am we have only reached the midway point of the hunting season. I do use this time of year for reflection though—a time to take stock of all of the things I've learned thus far and the things I hope to accomplish next.
These are the things I've learned in the fields and by the campfires of 2011:
1. The most soulful people I've met this year were ones who love the outdoors, who spend thousands of hours reflecting on nature in the wild.
2. Talking about hunting and sharing why I do it is important. It reminds me of why I first started and inspires others who are contemplating it for the first time.
3. Taking a newbie hunting is a gift that I want to continue to pay forward the way it was first given to me. It allows me to experience it for the first time again and again through their eyes, the same way those first hunting companions experienced it with me.
4. There are few things that bring people together more than good food. Cooking wild game into something delicious has been the perfect way to evangelize hunting and open people's eyes to all of the flavors and intriguing food that is out there.
5. Although there are many different types of people in this country—some who will hunt elk and feed their families all winter long and some who will go to the farmers market and get their produce directly from a farmer—the way they think about food is actually quite similar. This shows that many of us are learning to be smarter consumers and more adventurous omnivores.
And for 2012, I hope to accomplish these:
1. I'd love to spend more time hunting abroad. It is so interesting to me that being a great shot in places like England is considered a form of sophistication, whereas here in the U.S. some people look at great marksmanship with caution. I'd love to explore hunting in older cultures whose history is much more steeped in the sport.
2. I have a friend in Arkansas who once field-dressed five wild hogs in a total of 15 minutes. It was a site to behold, and no doubt a reflection of years of practice. I'd like to be able to field dress as quickly as I can butcher.
3. I want to practice the art of aging meat even more than I have. It is indeed an art form, and can make wild game taste better than anything found in the grocery aisle.
4. I'd like to hunt and taste foods that I never have before—the animals that are more difficult to hunt and offer interesting culinary challenges.
5. I'd love to convert five vegetarians into hunters. Our food philosophies are not that far apart and I'm already hearing from many of them since writing my new book "Girl Hunter." Hunting is the antidote to vegetarianism on moral grounds—indeed our industrial food system is one to avoid.