by
posted on January 22, 2020
Support NRA American Hunter
DONATE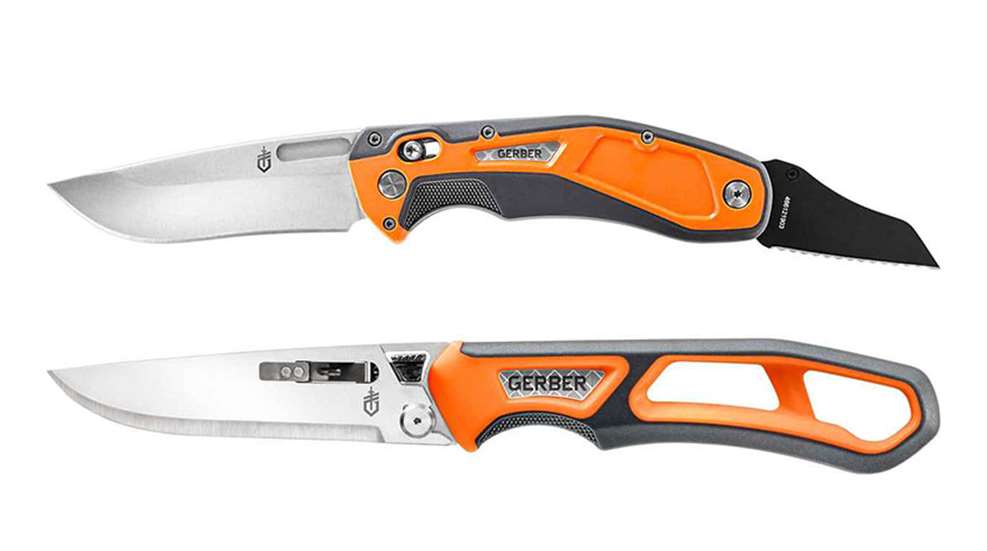 Gerber teamed up with renowned hunter and conservationist Randy Newberg for the release of two new field dressing tools at the 2020 SHOT Show in Las Vegas. Newberg teamed up with Gerber for the design process of the new Dual Tool System (DTS) and Exchangeable Blade System (EBS) knife, each of which aid Western hunters in field dressing and quartering game.
The DTS features two folding blades in a single tool, including a primary blade and a Tendon Tool designed for making tough cuts in thick hide, separating leg joints or cutting muscle away from the bone. The result is the main blade stays sharper longer, whether you're using the gutless method or traditional open cavity method. The Tendon Tool is shorter than the main blade, allowing access to hard to reach areas.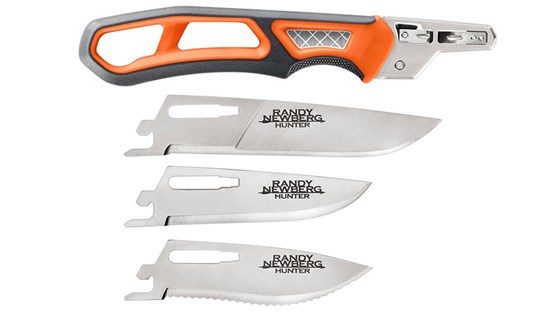 Exchangeable blade knives ensure constant razor sharpness without the need to re-sharpen in the field, and for years, Gerber's Vital served that role admirably. For those looking for a thicker-bladed replacement system, the new EBS delivers three replacement-style blades: a backstrap blade, task blade and breakdown blade. When not in use, the handle and blades stow safely in the Quiet Carry Box, which can be thrown in your meat prep bag without worrying about unwanted bag punctures.
Each of the three blades are incredibly durable and razor sharp, giving hunters ultimate confidence and unparalleled sharpness to make quick work of field dressing elk, mule deer or moose.
Both the DTS and EBS have an MSRP of $60. For more information, visit gerbergear.com.