by
posted on July 23, 2018
Support NRA American Hunter
DONATE
If you want me to notice a rifle, make it a bolt-action. If you want me to like it, chamber it in a 6.5x55 Swede. Clearly, Sako did their homework with me. The Model 85 Bavarian I unboxed was chambered in the 6.5 powerhouse, and Sako's Model 85 line is very much a bolt-action rifle. Let's be honest, I doubt Sako bothered researching me at all; it's more likely the Finnish company, founded in 1921, sent me the .264-bored rifle because they know a thing or two about building Swedes.

The 6.5x55 cartridge was invented in an 1891 joint venture between their national government and that of Sweden's. Clearly, the marketing guy was Swedish, though. "Sako has been selling these rifles (Sweden) for a long time, and today Sako & Tikka are the number one hunting rifles in Sweden, so I think the company a strong knowledge of how to build the best 6.5x55 rifles offered today," said Philip Jones, Product Manager of Rifles & Ammunition, Beretta USA Corp.
Indeed, Sako was confident—Sako swagger, if you will, and after I put the Bavarian to my shoulder for the first time at Warrenton Arms & Outdoors, in Warrenton, Va., I understood why. The rifle's looks alone would make any gun lover check his or her credit card balance. Still, looks aren't everything, so not only did I take the Model 85 Bavarian to the local gun range to review it, I gave it the ultimate hunting rifle test: a safari in South Africa.
The plane ride to Fort Richmond Safaris in Kimberly, South Africa takes about 16 hours, give or take traffic. That's just enough time for us to cover the details of the Sako 85 Bavarian. The first thing most might notice about the 85 Bavarian won't be the gorgeously blued metal. I'm willing to bet a plate full of Swedish meatballs your eyes go straight to its curved buttstock.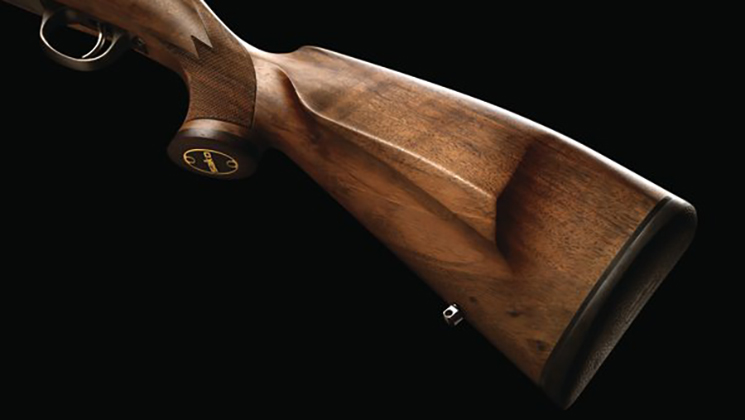 "The stock has very traditional German features like the 'hog back' rear stock comb and, as they call it in Germany, a Schnabel-style forend," Jones said. In fact, this Sako has curves everywhere, and Americans love curves. We love them on our sports cars, our rivers and yes, in baseball; but, my gut tells me one place we don't love curves is on our rifle's buttstock. Why? It's all about ergonomics, and let's be honest—looks. A curved stock with a drop like the 85 Bavarian is designed to aid the shooter in shouldering the rifle and acquiring the iron-sights quickly. It isn't, apparently, built for the best sight alignment for the use of optics on rifles. Bavarian-style stock makers will contend that the curved style helps mitigate recoil and ensure proper sight alignment for open sights. Swedes kick about as hard as a new-born bunny, so I can't attest to the gun's recoil. Is it quick to shoulder and put on moving game? Africa would tell me.
Back to the mechanics of the rifle. Some may think Sako's are just Tikka's dressed up in a tuxedo, but it's just not true. They don't look alike, they aren't built alike and they don't cost the same. The Sako Model 85 Bavarian's MSRP is $1,998. What are the differences? In terms of manufacturing process, the largest difference between a Sako and a Tikka is that the Sako 85 bolt starts as a hammered preform with the bolt handle. When Sako machines the bolt of the Model 85, the whole bolt body is one single piece of metal, including bolt handle. With Tikka, the bolt body is manufactured separately from the bolt handle, which is attached later. In terms of differences in features, the Sako Model 85 has three locking lugs, is control-round feed, has mechanical ejection and uses a three-position safety. Also, there are no synthetic parts used in the barreled action or in magazines as there are in Tikka rifles.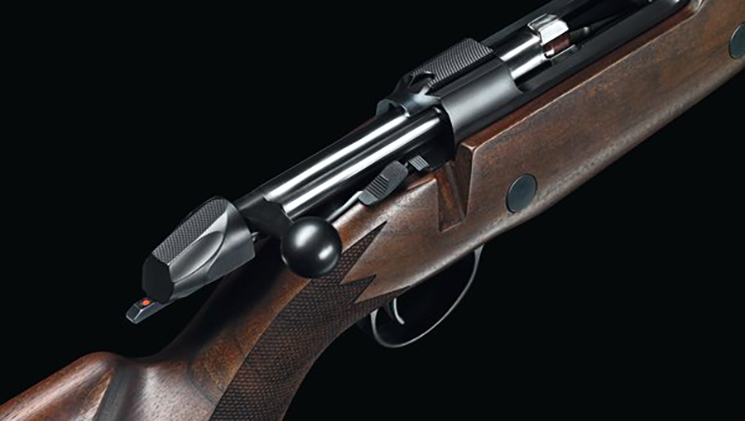 The Sako Model 85 Bavarian sports a 22 7/16-inch barrel, and wisely, a 1.8-inch twist rate to stabilize the kinds of bullets I'd need to maximize the 6.5x55 Swede's world-class long-range accuracy. It has a two-position safety and an adjustable trigger ranging from 2 to 4 pounds. This model had open sights, but Sako also milled the receiver to have the standard Sako 85 tapered dovetail rail to mount a rifle scope, which I did; I used a Zeiss V4 4X-16X44mm riflescope and Talley rings. The Talley rings worked flawlessly as if Talley helped Sako design their receiver optics mounting system in the first place. One note to the quality of the scope and rings: my rifle, which bounced around on a 16-hour flight from Virginia to South Africa like a pinball in a penny arcade only needed one shot on the range to verify zero before we hunted.
Prior to leaving Virginia, I tried three different 6.5x55 Swede factory loads from Hornady, Nosler and Norma, all of which shot well. In the end, I leaned on the slightly heavier Norma 156-grain Oryx because I had just taken a nice black bear in Idaho with the same load in a CZ-USA CZ 557 in 6.5x55 Swede.
| | | |
| --- | --- | --- |
| Load | Velocity (average) | 3-Shot Group (average) |
| Hornady 140-grain SST | 2633 fps | .441″ |
| Nosler 140-grain AccuBond | 2655 fps | .401″ |
| Norma 156-grain Oryx | 2522 fps | .381″ |
The Sako and I went on to successfully hunt a zebra, steenbok, kudu and two warthogs successfully. The warthogs time and time again proved that the Bavarian-style stock could be shouldered, aimed and fired successfully on fast-moving game in nonlinear directions. I never had any feeding, ejection or other mechanical issues with the rifle, and I used it from just about every shooting position under low and high stress. Sako will tell you their action is a controlled-round feed style system. Compared to the textbook version of a Mauser 98 controlled-round feed action, the Sako simply isn't the same—it's a very good system though.
The Sako extractor makes a huge difference in the mechanical ability of the action, and I think it works better than a standard push-feed style.On the ground in South Africa, it didn't take long for the 85 Bavarian to strut its Sako "swagger." We were able to spot and then stalk to within 218 yards of a group of zebras. Shooting off sticks, the high-quality glass of the Zeiss scope was appreciated, as I had to shoot in low light conditions near sunset with the animals under the shade of several Acacia trees and the zebra-striped camouflage working quite well on my depth perception. Once the most mature zebra presented a clean shot opportunity, I squeezed the trigger and the rifle delivered the Norma Oryx bullet squarely on the animal's front shoulder. The bullet, being a workaholic, broke through the front shoulder, zipped through the zebra's chest and broke the other shoulder, putting the African plains game beast down within ten yards of where it was shot.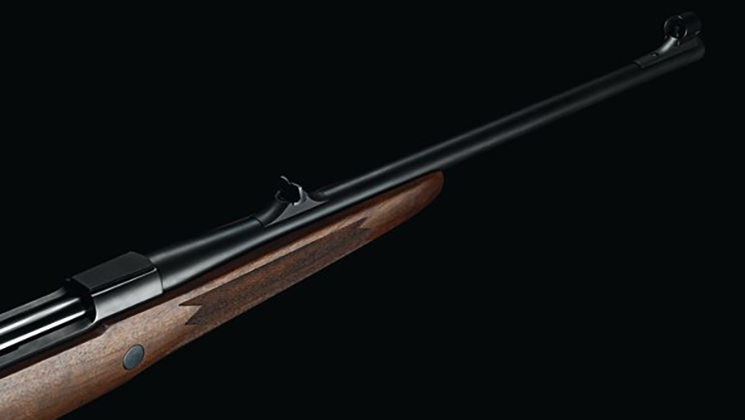 The fit, finish and aesthetics of the Model 85 Bavarian were what one should expect from a manufacturer like Sako, but the rifle backed up its appearance with plenty of South African success on wild game shot from ranges as close as 54 yards out to 218 yards, which was a personal limit I set with my professional hunter (PH), as I wanted to get as close as we could. The action was always slicker than whale's snot whether we were hunting on the first day with a clean gun, or after day three with a gun covered in the fine iron-rich red soil of the South African high deserts. There were plenty of times climbing up and down the 5,000-foot Kudu Mountain I wished the gun didn't cost close to $2,000, because I scratched it up pretty good falling up and down the rocks. But, the rifle never complained, and as many a hunter has reminded me, scratches from legendary hunts on a gun build character.
The bottom line is that this rifle can hunt. Every time I engaged the larger palm swell and thinner stock of the Sako Model 85 Bavarian, I felt confident, energized and agile. The flat-shooting 6.5x55 Swede chambering was a perfect choice for this trip, and a perfect choice for a rifle built where it was born. The 85 Bavarian is a fine, accurate rifle made for people who want a gun capable of hunting as much as they do. Just be ready for the fact that it will clean up a lot better than you will.