by
posted on April 27, 2019
Support NRA American Hunter
DONATE
At the 148th NRA Annual Meetings and Exhibits,Remington and American Hunter announced a limited-edition centerfire hunting rifle: the Remington Model 700 American Hunter. The rifle was custom-designed by America's oldest arms maker and the staff of the world's largest hunting magazine to appeal to big-game hunters.

It was conceived to be a practical rifle—the staff of American Hunter likes to call it a "patrol rifle for hunters." It's loaded with features every hunter in the 21st century should find appealing, including the rifle's chambering: 6.5 Creedmoor, the hottest-selling cartridge on the market today.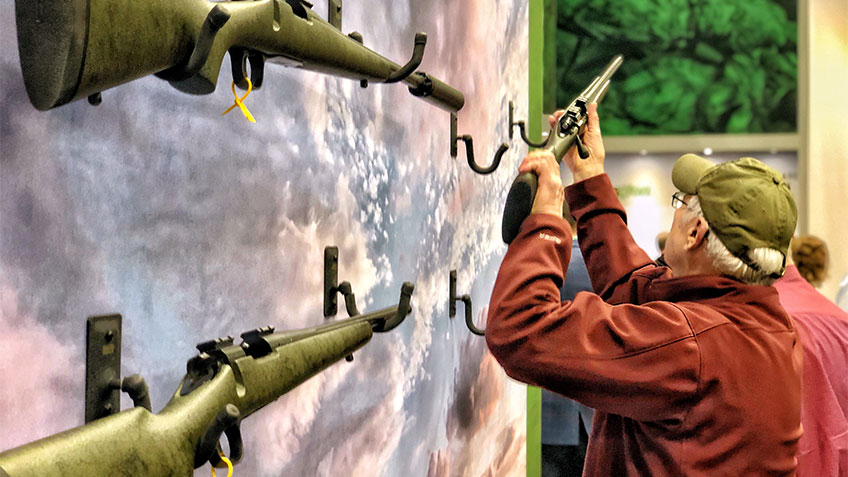 Remington's venerable Model 700 action sits in a green, composite Bell & Carlson stock fitted with a cheekpiece. Inside the stock sits an aluminum bedding block. And at the rear of the stock sits a 1-inch Pachmayr Decelerator recoil pad.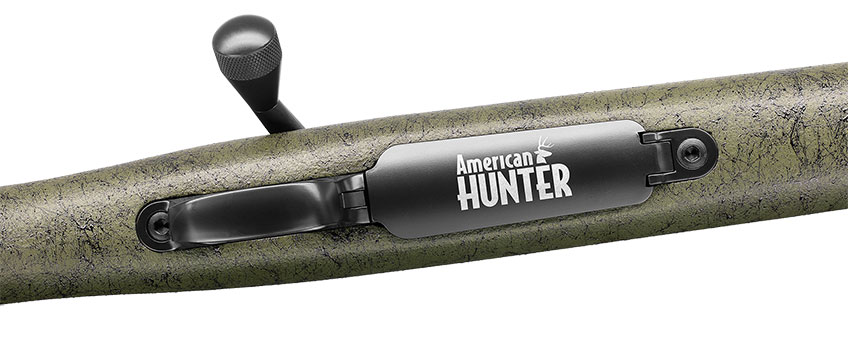 The bolt handle is fat so hunters may find purchase and work the bolt regardless whether they wear gloves or work with wet hands. No open sights are included. Instead, atop the receiver, tap holes for riflescope bases are cut to an 8-40 pitch. On them, premium Leupold Mark 4 scope bases are installed at the factory—buyers need only buy scope rings to mount a riflescope. The drop floorplate is embellished with the American Hunter nameplate. Magazine capacity is four rounds. Fire control is Remington's X-Mark Pro trigger, user-adjustable from 3-5 pounds pull weight.
The rifle's short barrel is perhaps its most distinguishing feature as it measures only 20 inches long, keeping overall length at just less than 40 inches. It's cold-hammer forged, and cut with 5-R rifling in a 1:8-inch twist. But it's not pencil-thin. Instead, its taper may be called "medium-heavy." The barrel is fluted to reduce weight to less than 7 pounds and to aid cooling during range sessions. Most importantly, the barrel is threaded to accept a suppressor.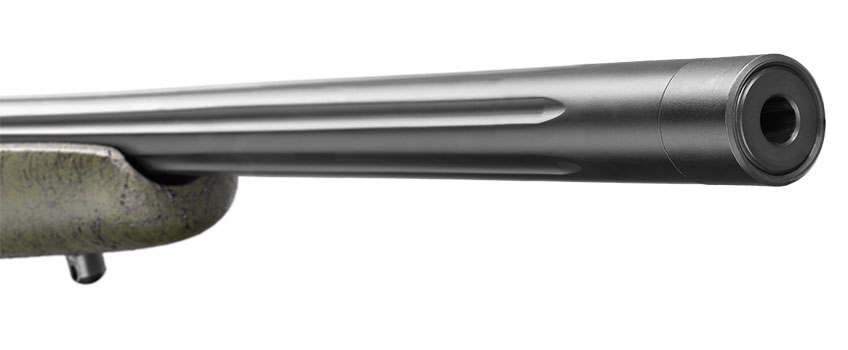 All exterior metalwork is finished in black Cerakote. The bolt is jeweled and coated in black oxide. Overall length is 39.375 inches. Weight is 6.9 pounds.
To learn more about the rifle's creation, be sure to watch our six-part video series found on this website. Visit remington.com to see it cataloged on Big Green's website, and to find a dealer locator.