by
posted on November 9, 2023
Support NRA American Hunter
DONATE
Ruffed grouse are a North American favorite when it comes to game birds. They are widely distributed, challenging to hunt and a coveted table item. Grouse can be challenging to cook, as it dries out quickly. The work that goes into harvesting a handful of birds means special recipes are required to honor the thundering wing beats and any successes.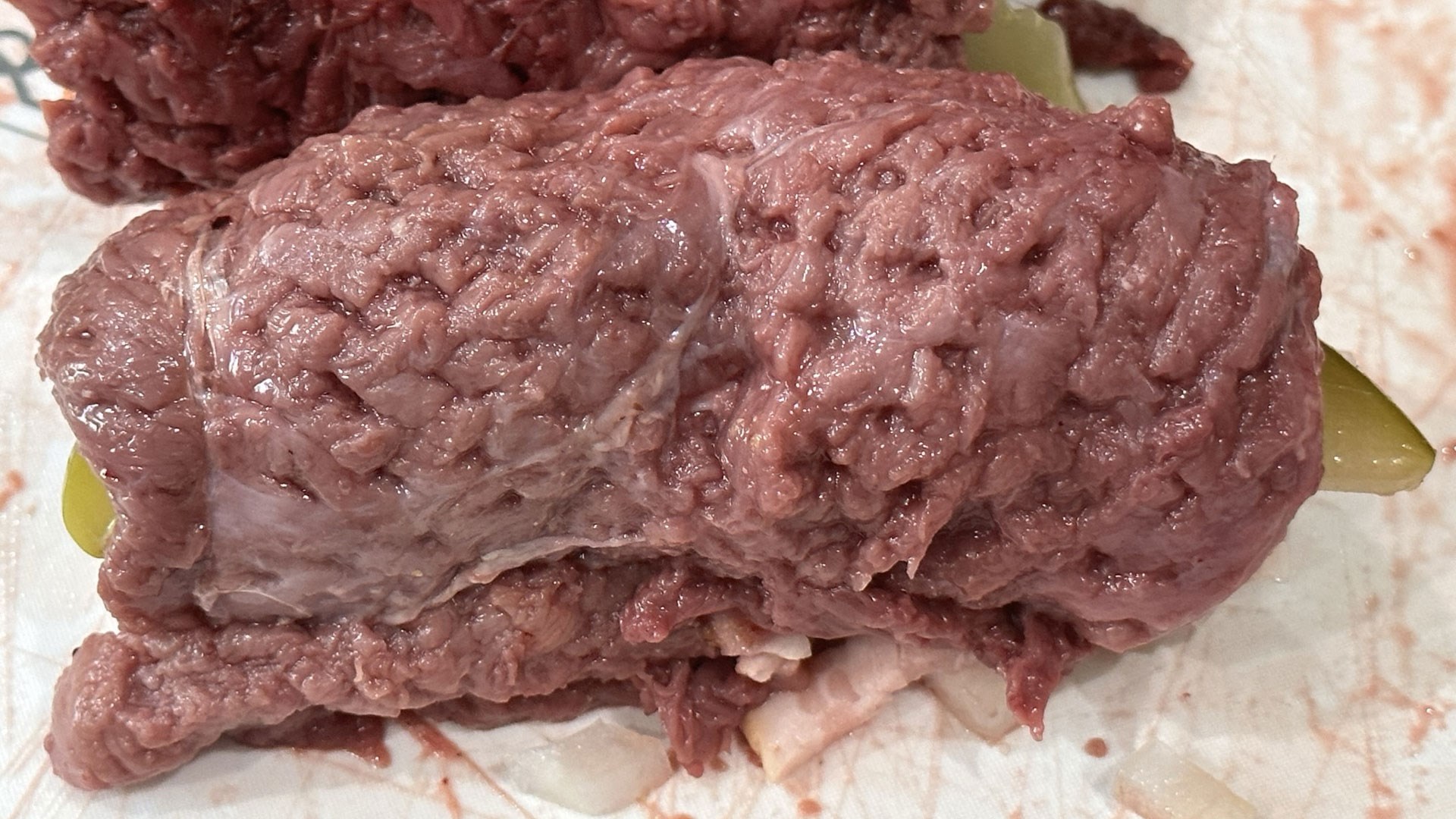 Bacon is often used with fowl but can overpower it. Pancetta offers a similar taste and fat, but in a discreet way. The thinly sliced meat is often called Italian bacon. It can provide moisture and a small amount of salty flavor to lean breasts.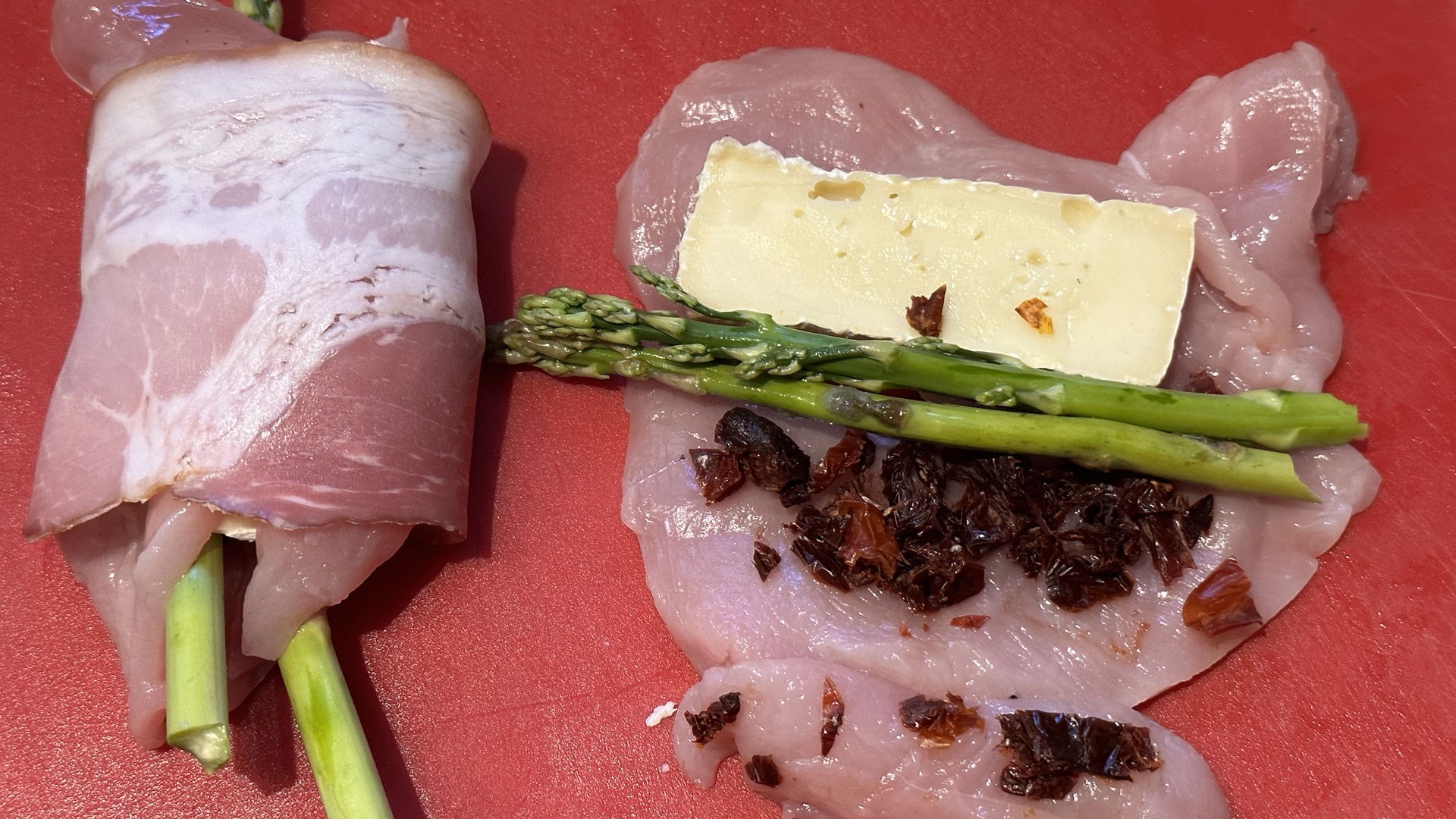 Any flavors added to grouse must compliment the bird, and sun-dried tomatoes and asparagus work well. Brie cheese holds together well under heat and infuses moisture into the meat from the inside when wrapped with breast meat.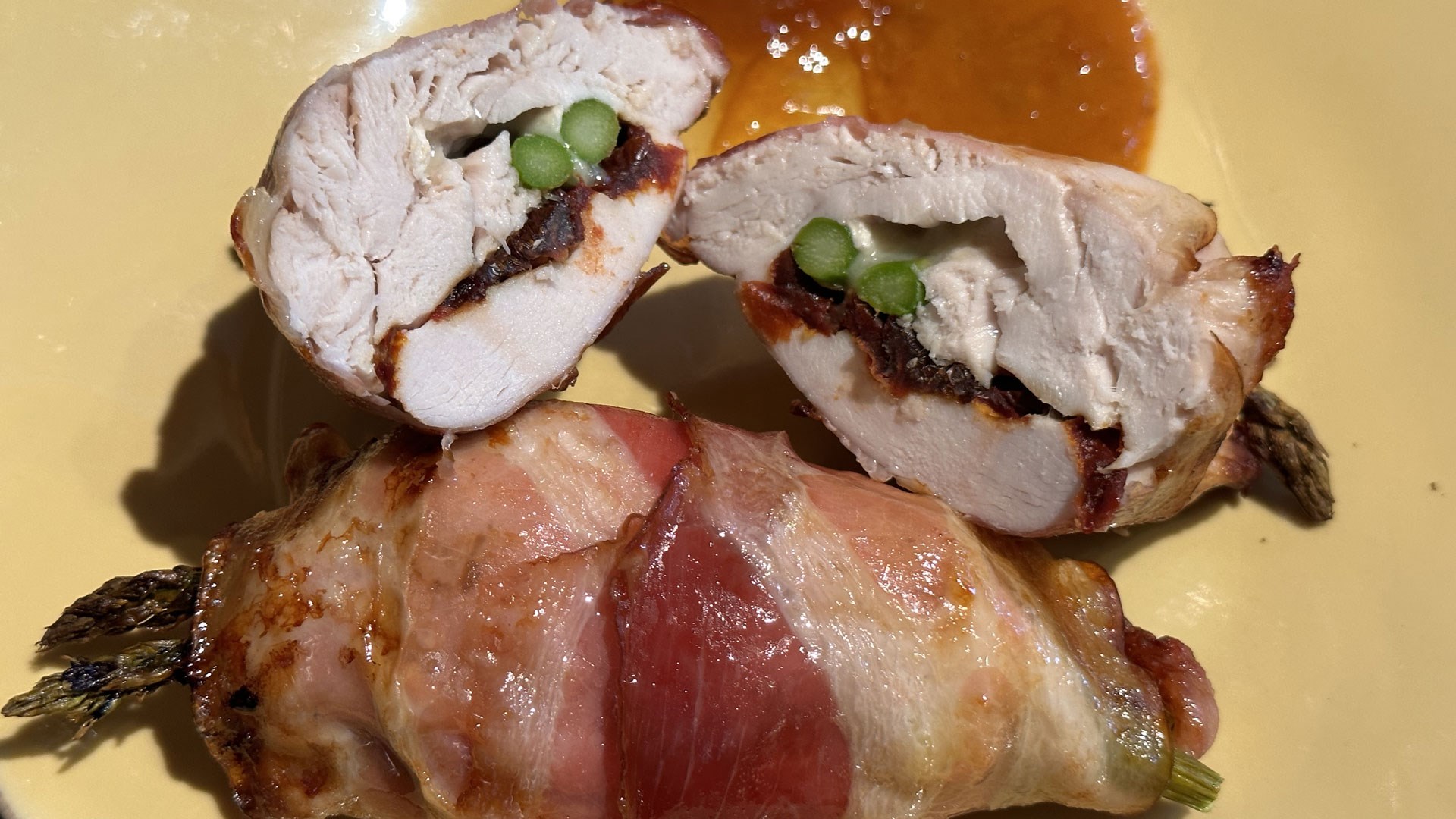 The grouse bundles can be placed on a pellet grill, baked in the oven, grilled or transformed into tasty morsels in an air fryer. The finished bundles can be served with your favorite dipping sauce or a meal.
Ingredients
6 ruffed grouse breasts, boneless
6 slices of pancetta
12 stalks of asparagus
6 slices of brie cheese, around 1/8th inch thick
6 sun-dried tomatoes, diced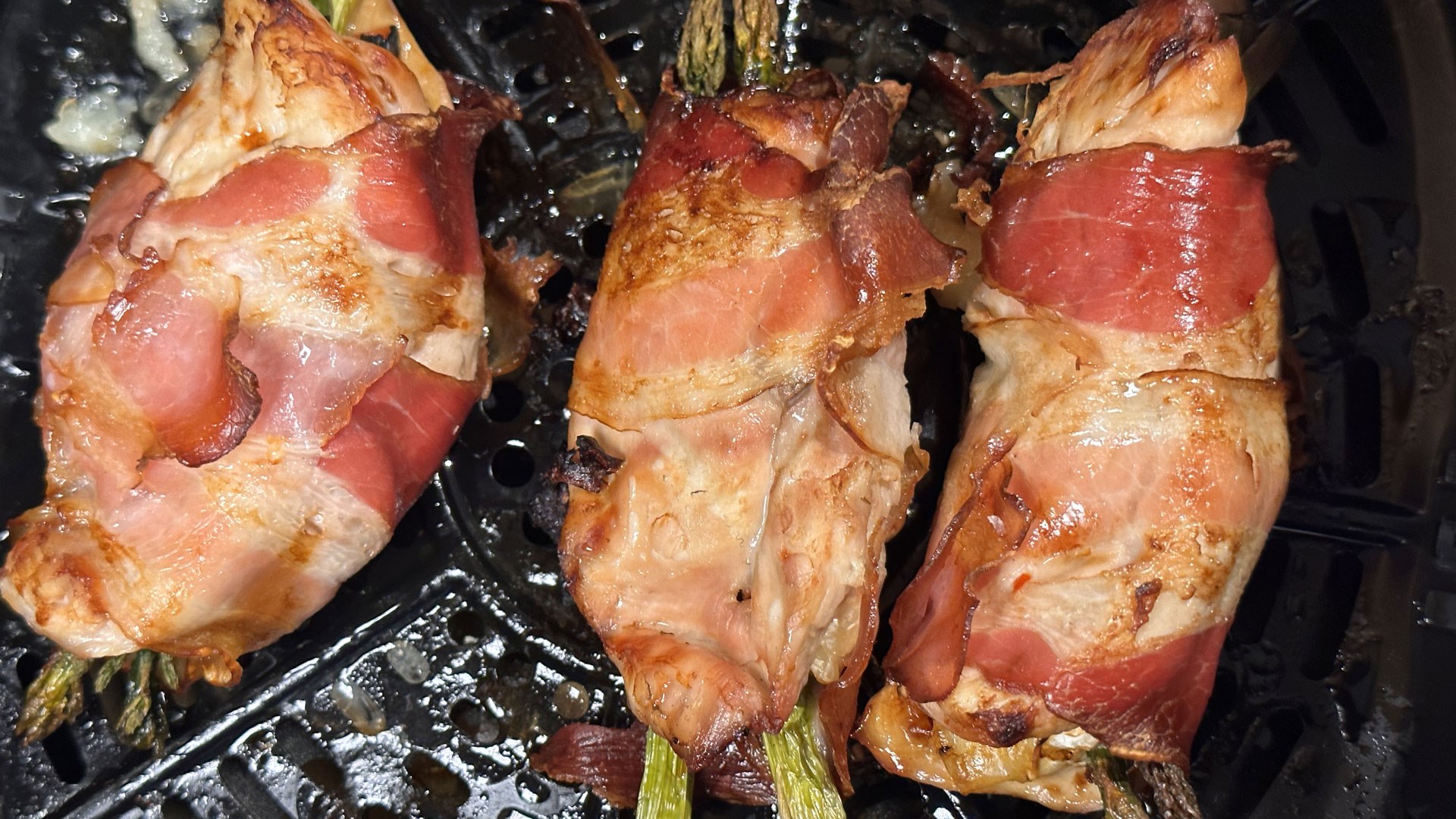 Directions
Butterfly the breast lengthwise, leaving it attached to fold open.
Spread a diced sun-dried tomato on half the butterflied breast.
Place a slice of brie cheese on the other side of the butterflied breast.
Place two spears of asparagus on the breast and fold closed. Wrap the breast in prosciutto to hold it together.
Place in an air fryer at 400-degrees Fahrenheit for 12 minutes, turning once at six minutes.
Serve hot with sauce or pepper jelly.