Support NRA American Hunter
DONATE
Photos Courtesy Bernheim Arboretum and Research Forest
Trail cameras at the Bernheim Arboretum and Research Forest in Clermont, Kentucky have captured a rare sight: a black bear. Though the black bear population has gradually returned in the eastern-most portions of the state, central Kentucky has largely remained bear-free. Until now.
Bernheim resides in Bullitt County, south of Louisville. It sits well west of the bear range that has been projected by the state's Department of Fish & Wildlife (see graphic below). Black bears historically called the entirety of Kentucky home, but deforestation in the early 20th century reduced their natural habitat. Populations have rebounded over the past 20 years, but bears are rarely—if ever—spotted in the western portion of the state.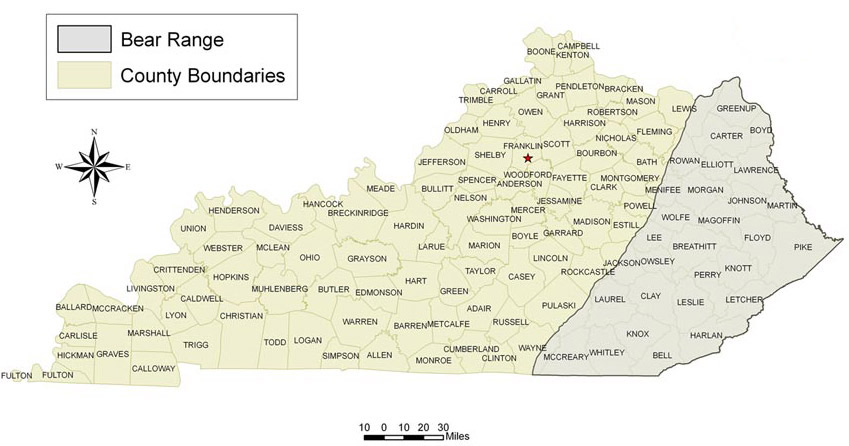 The Bernheim bear, identified by the scar on his snout, was first photographed on July 17. It made a second appearance in late September, indicating that it may intend to stick around. Speculation as to why the bear decided to stay in the area is largely credited to the forest's 23 square mile area, and with no other bears suspected to be in the area, there's no competition.
Arboretum officials have asked their followers to vote on a name for the apparent resident bear. Options include Bernie, Ranger and Wilson. You can weigh in on that particular contest here.
For more information, go to Bernheim.org.