Support NRA American Hunter
DONATE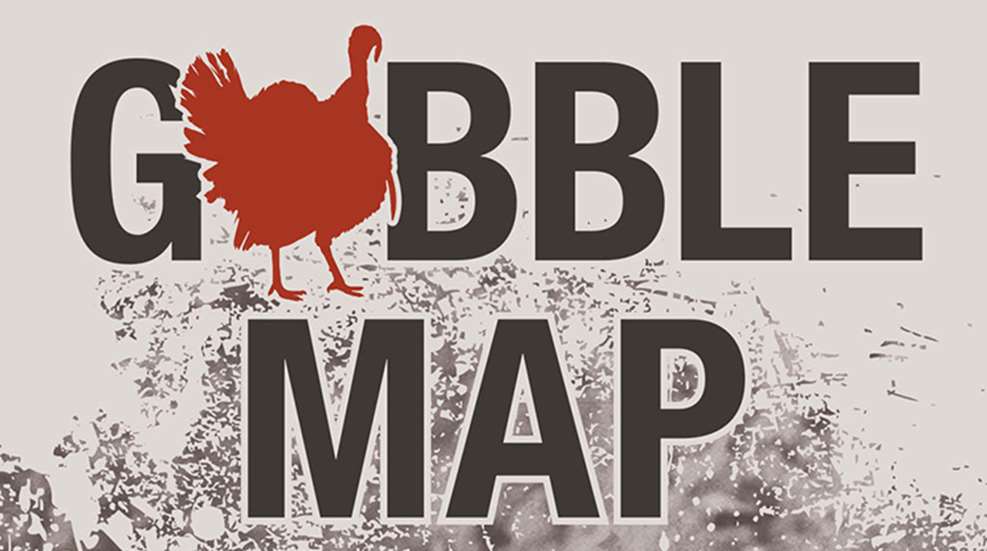 Turkey season is here—and the American Hunter staff has been right in the thick of things. To help hunters fill their tags this spring, the National Wild Turkey Federation and Powderhook have released Gobble Map 2.0, an updated and more fleshed-out version of its original turkey-specific app. The free app is available on both Android and Apple phones.
The original Gobble Map was, as you might imagine, a digital map that keyed on a hunter's location. The app then offered access to reports of turkey activity in the given area, viewing trends on an interactive heat map and more. The new features have been based on user feedback. Push notifications of area activity have been added, along with harvest reports, free public land mapping and a few other bells and whistles.  
"Gobble Map was designed with privacy in mind, so hunter can be assured that we will never reveal their exact locations," said Eric Dinger, Powderhook's founder and CEO. "And with the help of the expert biologists at the National Wild Turkey Federation, Gobble Map brings turkey hunting to life on your phone."
Cabela's, Federal Premium Ammunition and Mossy Oak are among the partners that back Gobble Map. 
"Hunters play the biggest role in conservation efforts across this country through purchasing licenses, firearms and ammunition," said Doug Saunders, NWTF executive vice president of marketing and development. "These days, a hunter may only have limited time to prepare for and plan a hunt. We want to ensure they have the greatest opportunity for an enjoyable time in the woods, so they continue to carry on our hunting heritage."
For more information, go to GobbleMap.com.