In a word, NRA's Susan Recce is a trailblazer. As director of NRA-ILA's Conservation, Wildlife and Natural Resources Division, for four decades she has been a far-sighted champion of America's public lands—looking out not only for our cherished public parcels, but speaking up for the larger idea of the sportsman's right to access them. In recognition of her efforts, Outdoor Life has named her the recipient of a prestigious Outdoor Life Open Country Award to be presented during the 2016 Shooting, Hunting and Outdoor Trade Show in Las Vegas at the Venetian Hotel on Jan. 20 at 5:30 p.m.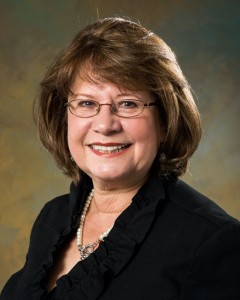 The awards recognize an individual—Recce—a non-profit, a corporation and a state agency that are actively helping outdoorsmen face their toughest challenge: public access to places to shoot, hunt and fish. The honorees were announced in the publication's latest issue (December/January 2015, pages 30-31) on newsstands now.
"It is truly an honor to be acknowledged," said Recce. "I am personally grateful that Outdoor Life is focusing on this issue and underscoring the importance of sportsmen's access to public lands."
Recce began her career with the NRA 40 years ago. She went on to work at the Department of the Interior before returning to assume the position of director of NRA-ILA's CWNR Division. Today she leads the NRA's efforts on hunting, conservation and wildlife resource issues, including affirming hunting access to national wildlife refuges and increasing funding for shooting ranges. As the long-term chair of the Public Lands Hunting, Fishing, and Shooting Sports Roundtable, she works to ensure access for hunting and shooting on public lands and advocates for sportsmen. Recce represents the NRA as she works with more than 40 conservation and hunting organizations and government entities, including the U.S. Forest Service, Bureau of Land Management and U.S. Fish and Wildlife Service.
As avid gun owners, shooters and hunters, we owe much to Recce and her like-minded colleagues. Undoubtedly, those of us who rely on public land for outdoor recreation cherish the specific pieces of land we use. We are such staunch defenders of our access to them that perhaps the larger idea of the public's access to public property gets blurred by our near-sighted focus.
Fortunately, there are visionaries like Recce who are ever focused on the fact that erosion of our public-access doctrine anywhere is a threat to the idea of accessible public land everywhere.
Winners in the remaining three Open Country Award categories include: Non-Profit—Public Land/Water Access Association; Corporate--First Lite clothing company; and State Government/Agency—Pennsylvania Game Commission.
As the largest pro-hunting organization worldwide, the NRA—through its programs, services, legislative efforts, grant funding and national award-winning publications—continues to strengthen the hunting tradition for future generations. For more information on what the NRA does for hunters, shooters and wildlife conservation across America, visit nra.org.