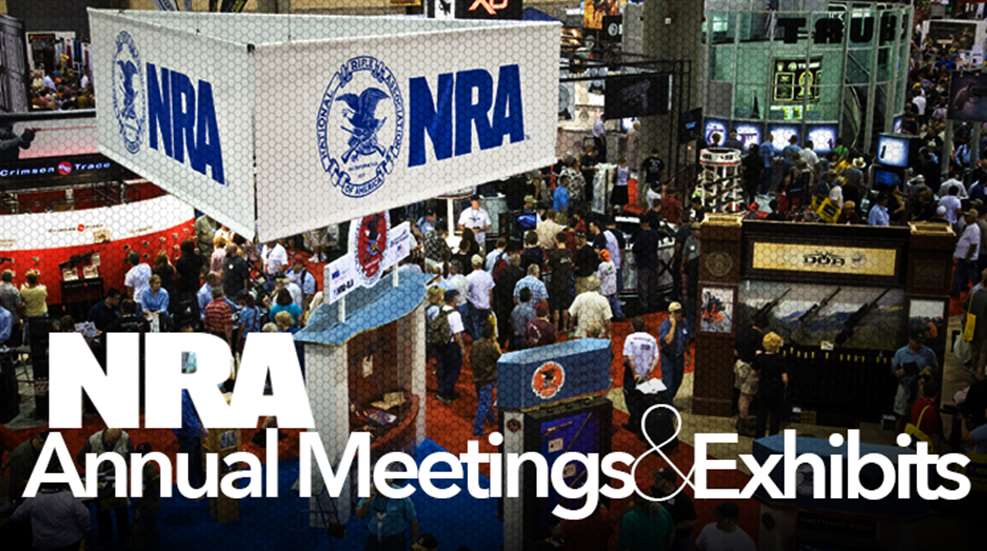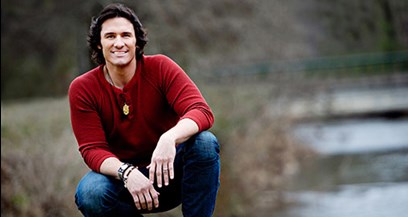 After a full day of looking over guns and gear on the exhibit hall floor of the 143rd NRA Annual Meetings and Exhibits, energetic NRA members packed the house at the Crane Bay Event Center in Indianapolis for NRA Country Jam IV. Silhouetted against the red, white and blue NRA Country Jam logo, artists Joe Nichols and Jerrod Niemann performed hit songs to the sold-out crowd at the event, which was presented by Bushnell and the Folds of Honor Foundation, a charity that assists the families of fallen soldiers.
Jerrod Niemann got the party started by performing his No. 1 single "Lover, Lover" for the standing-room-only crowd. Arkansas native Nichols (pictured above) belted out well-known hits from his list of 14 Top 40 singles, including "Sunny and 75," "Brokenheartsville," and "Gimmie That Girl."
Nichols took a moment to thank military members and their families, and NRA members, before launching into his closing number. Throwing guitar picks into the crowd, he yelled, "I don't want you to just sing it, I want you to feel it!" Attendees were more than happy to oblige, and although hungry for more great music, the crowd wore wide smiles as the two-hour show came to an end.
A celebration of American values, NRA Country is a lifestyle and a bond between the best and brightest in country music and hard-working Americans. NRA Country is powered by pride, love of country, respect for the military, and our responsibility to protect our great American lifestyle. NRA Country celebrates these values with concerts and events benefiting military and veteran services organizations, first responders, conservation organizations, firearm safety programs, and local charities making a difference in their communities.