by
posted on January 26, 2020
Support NRA American Hunter
DONATE
For 2020, Weatherby has expanded their flagship Mark V rifle line and introducing two new models that weigh between 4.9 and 6.3 pounds—the Backcountry and Backcountry Ti.

The Mark V Backcountry features a light, creep-free TriggerTech trigger, carbon fiber stock, and Weatherby's Accubrake ST muzzle brake that reduces felt recoil up to 53 percent. The Mark V Backcountry Ti offers those same features with a brand-new titanium receiver that weighs 42 percent less than the steel version. Both the Backcountry and Backcountry Ti come with a Cerakote ceramic finish for maximum durability (McMillan tan for the Backcountry, Graphite Black for the Backcountry Ti) and Weatherby's new 3DHEX recoil pad that greatly reduces kick.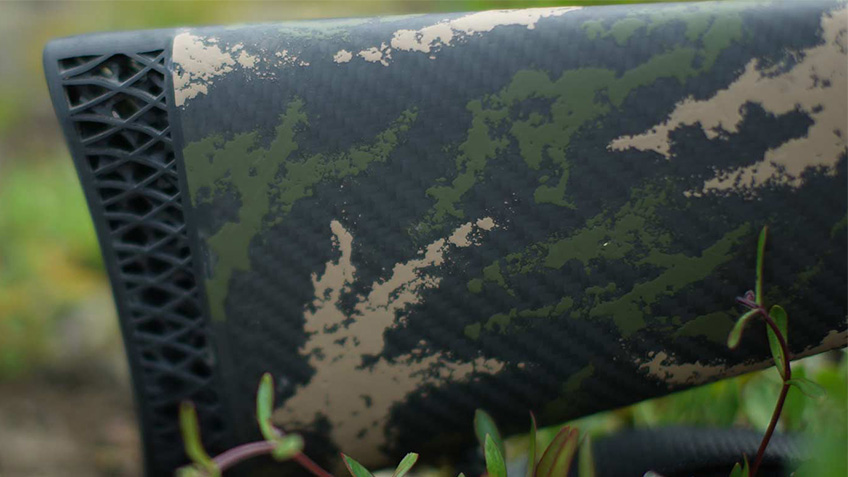 Both rifles are available in .240 Weatherby Magnum, .257 Weatherby Magnum, 6.5-300 Weatherby Magnum, .270 Weatherby Magnum, 7mm Weatherby Magnum and .300 Weatherby Magnum, as well as 6mm Creedmoor, 6.5 Creedmoor and .280 Ackley Improved. They're also chambered in Weatherby's exciting new 6.5 WBY RPM cartridge, which pushes a 140-grain .264-inch bullet over 3000 fps. The RPM's rim is small enough to fit into Weatherby's light 6-lug action which keeps weight to a minimum. What's more, both of these rifles are guaranteed to shoot .99-inch or better at 100 yards.
I had the opportunity to test the Mark V Backcountry in 6.5 WBY RPM and was very impressed. The traditional Monte Carlo stock is gone, but the new carbon-fiber stock is light and extremely durable. Green and tan sponge pattern accents with visible carbon fiber gives the stock a unique and stylish look, and the Titanium version comes with a similar design with gray sponge pattern that looks equally striking. The new trigger is superb, offering a crisp, light break and a wide trigger face for maximum control.

Spiral fluting on the bolt body adds a touch of class to these guns and keeps weight to an absolute minimum. What's more, the Backcountry rifle I tested consistently produced groups around .7-inch at 100 yards with the new 6.5 WBY RPM round. That rifle/cartridge combination in an ideal setup for hunting any North American big-game, especially if you hunt in steep, high country.
Many of the best features of the previous generation Mark V rifles carry over to the new Backcountry rifles, including the reliable and safe push-feed action, short (54-degree) bolt lift and Weatherby's rocker-type two-position safety. These rifles come with internal box magazines and hinged floorplates, and the floorplate metal comes with a stylish topo map design that plays into the backcountry hunting theme.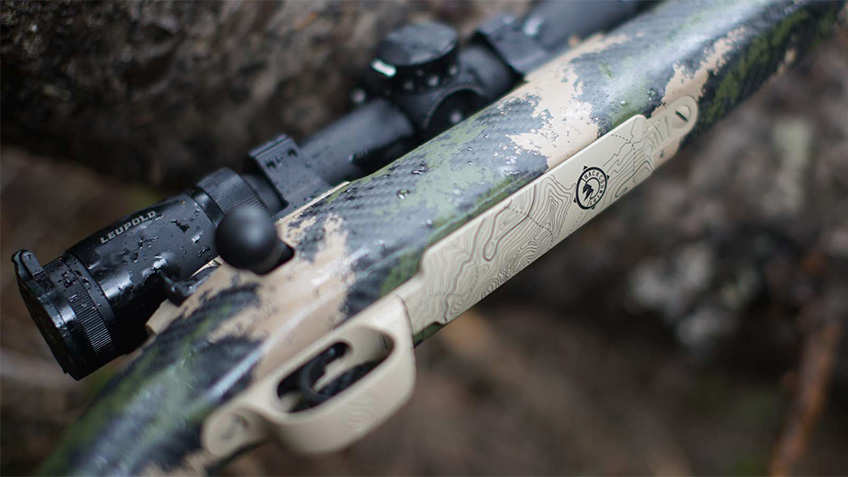 Additionally, there left-handed versions of both rifles available in .257 Weatherby Magnum, 6.5-300 Weatherby Magnum, and .300 Weatherby Magnum.
The Mark V Backcountry has an MSRP of $2,499-$2,599, while the Mark V Backcountry Ti has an MSRP of $3,349-$3,449. For more information, visit weatherby.com.