by
posted on October 14, 2014
Support NRA American Hunter
DONATE
Whether you are a traditionalist shooting charcoal, sulfur and nitrate or a modern in-line enthusiast, you'll learn quickly that there are a number of products you'll need to make your shooting passion more enjoyable. Our friends at Cheaper Than Dirt have plethora of accessories.
Gallery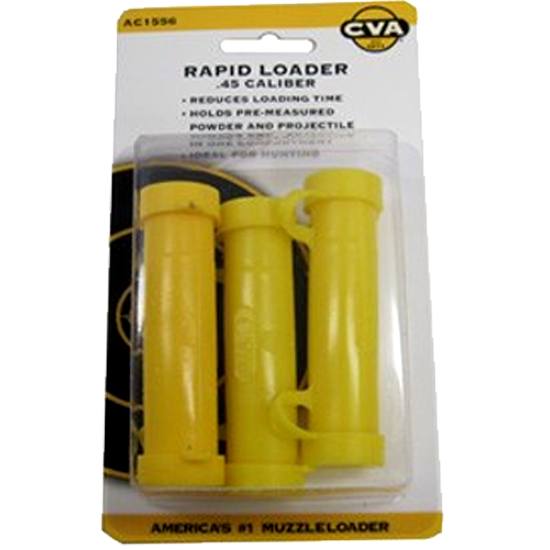 Rapid Loader
You'll get much faster reloads with this Rapid Loader from CVA. Straight through tube allows for loading ball, patch and powder in one fluid motion.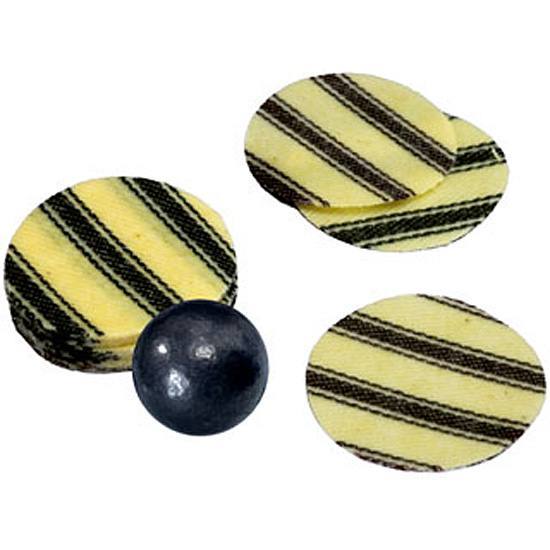 P-Ticking
Pillow ticking was originally designed to be used in the manufacturing of pillow covers. An extremely tight weave 100-percent cotton fabric was needed to keep the feather quills from poking through the fabric. The U.S. Government went so far as to create a set of specifications which had to be adhered to by vendors who manufactured this material for the military (these patches match those military specs). Shooters learned long ago that the same properties which existed in pillow ticking were conducive to making excellent round ball patches. The tight weave 100% cotton fabric was rugged, resisted tearing and prevented burn-through. T/C offers pillow ticking patches pre-lubricated with Natural Lube 1000+. All patches are biodegradable and non-toxic. Uniform thickness assures consistent velocities from shot to shot. 100 per bag.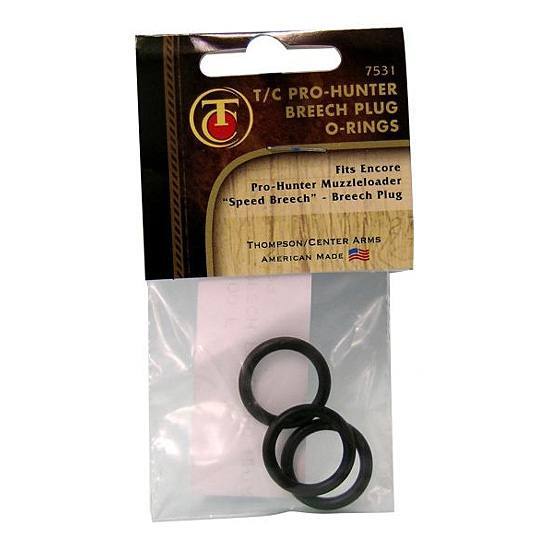 O-Ring
O-rings will wear out, and when they do you'll get leakage at the breech. Save your hunt with a T/C Encore Muzzleloader with these spares.
Measurer
The adjustable powder measure is suitable for use with any traditional percussion or flintlock muzzleloader. The non-spill swivel spout design levels the poured propellant on closing.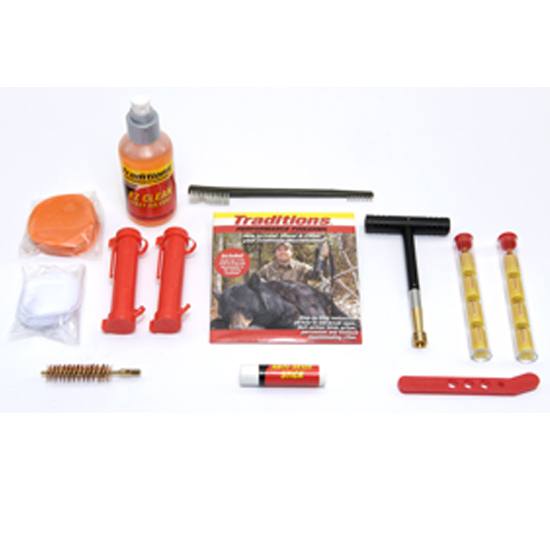 Load-Shoot-Clean
This all-inclusive kit will put you in the field or on the range in one day. Includes Traditions DVD, EZ Clean Solvent, bullet starter with jag, loading and cleaning jag that doubles as a ramrod extension, 209 capper, bore brush, magnum quick loaders, breech plug grease, cleaning patches (40 pcs), season patches (25 pcs), Smackdown SST 250 grain bullets, EZ Load sabots and ammo tubes with caps (2).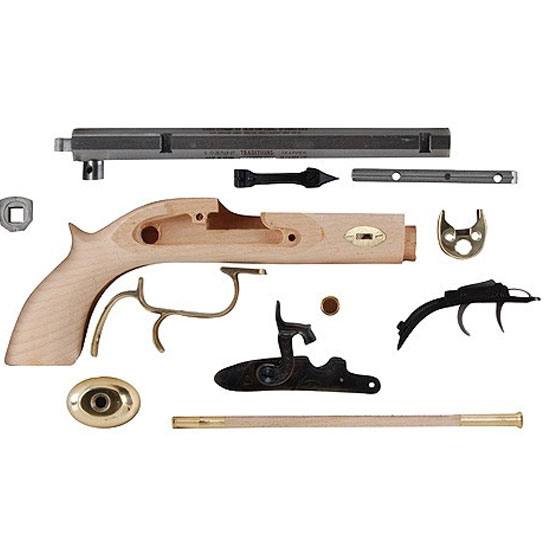 Kit
Build a replica antique Trapper muzzleloader pistol with this easy to assemble kit. It's a great family project or present idea. Learn fascinating techniques our ancestors used to build these primitive single-shot firearms that they used to defend themselves against predators and enemies. The finished pistol shoots a .50-caliber patch and ball through a 9-3/4" octagon barrel. Adjustable rear sight helps put your ball on target. Double-set triggers can be pulled and fired cocked or uncocked. Hardwood stock.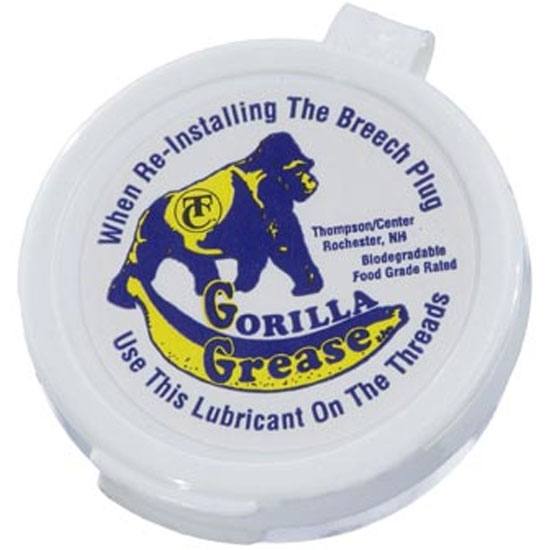 Gorilla Grease
An all-natural anti-seize lubricant formulated for use on the threads of removable breech plugs and nipples. This heavy duty lube will withstand the rigors of extensive firing, allowing the shooter to then remove the breech plug with little effort. Works with any removable breech plug or nipple.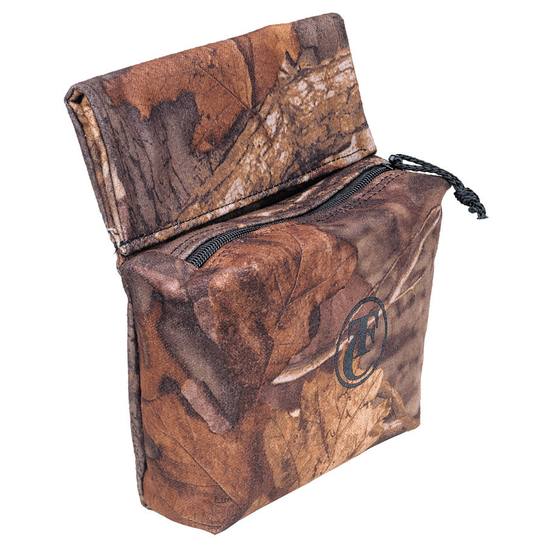 Field Pouch
Here's an economical version of the popular Hunter's field pouch, in Advantage Camo. It features one zippered compartment with elastic loops to hold muzzleloading speed reloads. Made of a durable poly/cotton with waterproof liner for protection, this pouch is the perfect choice to accompany you on your next adventure.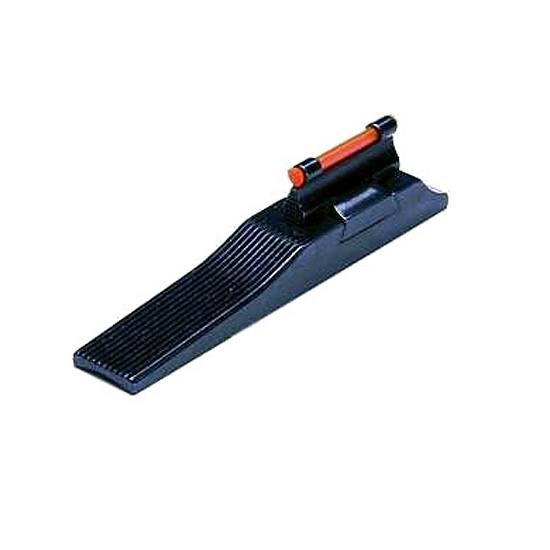 Fiber Optic
Fiber optic front sight made with steel; fits all traditional cap lock muzzleloaders w/octagonal & round barrels. Red insert; Fully adjustable for windage and elevation.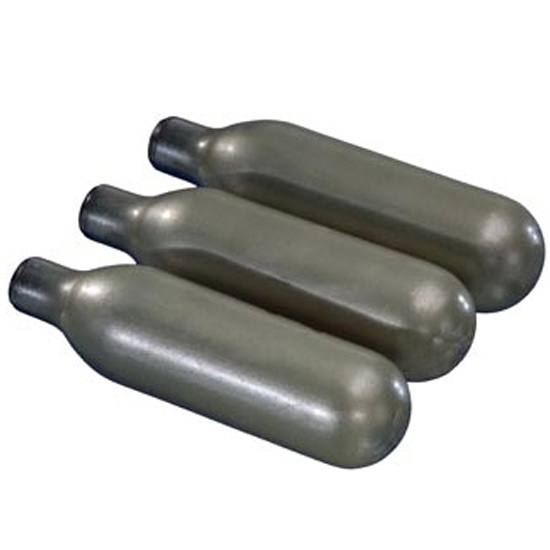 CO2
If you don't want to take a chance on scaring off game when you unload your front-stuffer at the end of the day, try the Silent Ball Discharger from T/C. These CO2 cartridges are for use with the Thompson Center Silent Ball Discharger, a muzzleloading tool that lets you unload by using compressed CO2 without having to fire the muzzleloader.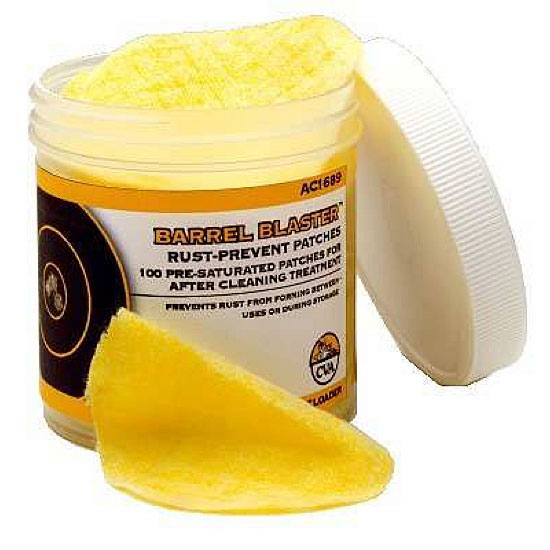 Barrel Blaster
This final step in the Barrel Blaster cleaning process protects the bore from corrosion. Pre-saturated patches, jar of 100.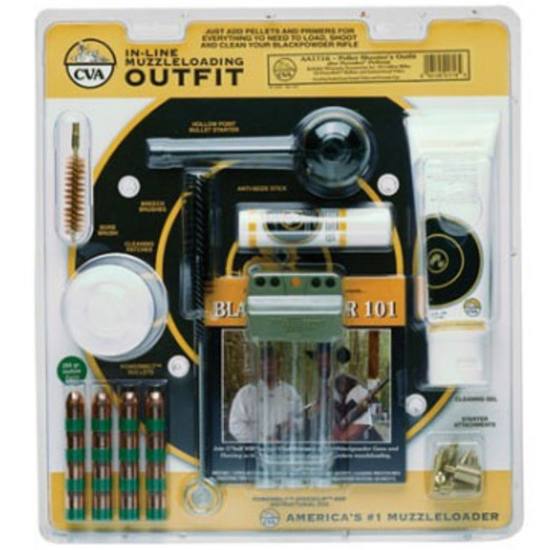 .50 Cal.
CVA's accessory kits are compatible with any brand or type of inline muzzleloader. This kit is designed for those shooters who choose pelletized propellants such as Pyrodex. Includes PowerBelt bullets, hollow-point bullet starter, breech plug/nipple grease, PowerBelt SpeedClip loader, Barrel Blaster solvent, cleaning patches, cleaning brush, breech brush set andInstructional DVD.