by
posted on February 11, 2022
Support NRA American Hunter
DONATE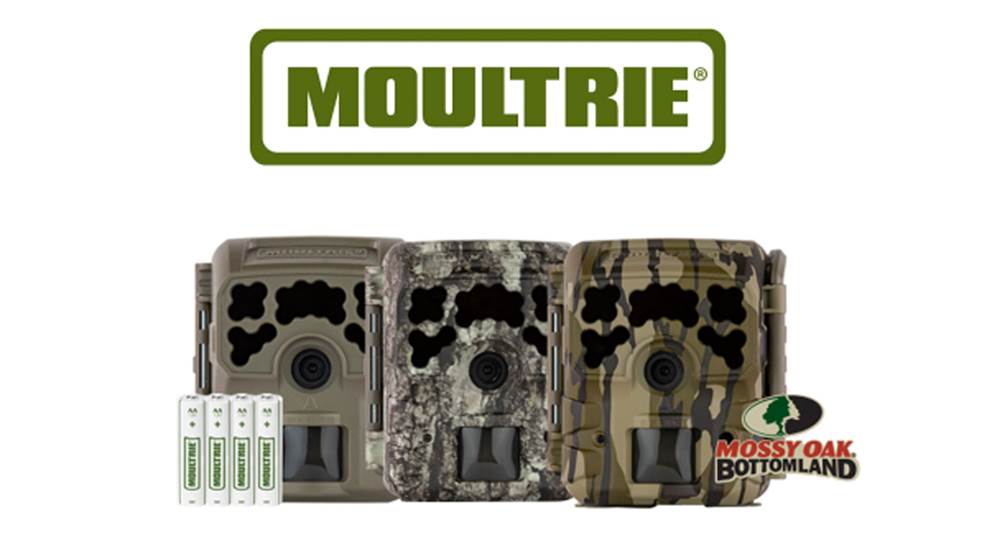 Moultrie's Micro Series cameras offer all the features of a traditional trail camera in a smaller package. Thanks to this, they can be placed anywhere in the woods, including dead zones, or connected together with a modem for maximum flexibility. There are three versions of camera in this new lineup: the Moultrie Micro-42, Moultrie Micro-42i, and Moultrie Micro-32i.
The first, the Micro-42, captures 42 megapixel images and HD video in 1280X720P. A trigger speed of only .4 seconds means the camera will almost never be able to miss a shot, while images can be captured in either single or three-shot bursts. A detection range of 70 feet and a long-range 100-foot flash make the camera effective even at longer distances, while a battery life of 13,000 images keeps the camera running for a long time between battery changes. The camera comes finished in Moultrie White Bark. MSRP: $79.99
Next up is the Moultrie Micro-42i. This kit is virtually identical to the one above, the sole difference being that the (i) after 42 designates the camera as a model with invisible flash. While invisible flash is certainly a boon in and of itself, it does reduce flash range to 80 feet. The camera will also display time, date, temperature (Fahrenheit only), camera name and moon phase. A motion detect delay of zero seconds, 15 seconds, 30 seconds, one minute and five minutes can be engaged depending on where the camera is placed, so the SD card does not fill up with near-duplicate shots. The camera is finished in Mossy Oak Bottomland. MSRP: $89.99
Finally, for folks valuing multiple camera angles, the Micro-32i comes in a two pack. While it records the same 1280X720P HD video, still frames are only 32 megapixel, and trigger speed is a marginally slower .5 seconds. Aside from these differences, however, the camera is much the same as its higher-megapixel brethren, and comes finished in standard green. MSRP: $149.99
For more information on any of the above, please visit moultriefeeders.com.