by
posted on October 30, 2017
Support NRA American Hunter
DONATE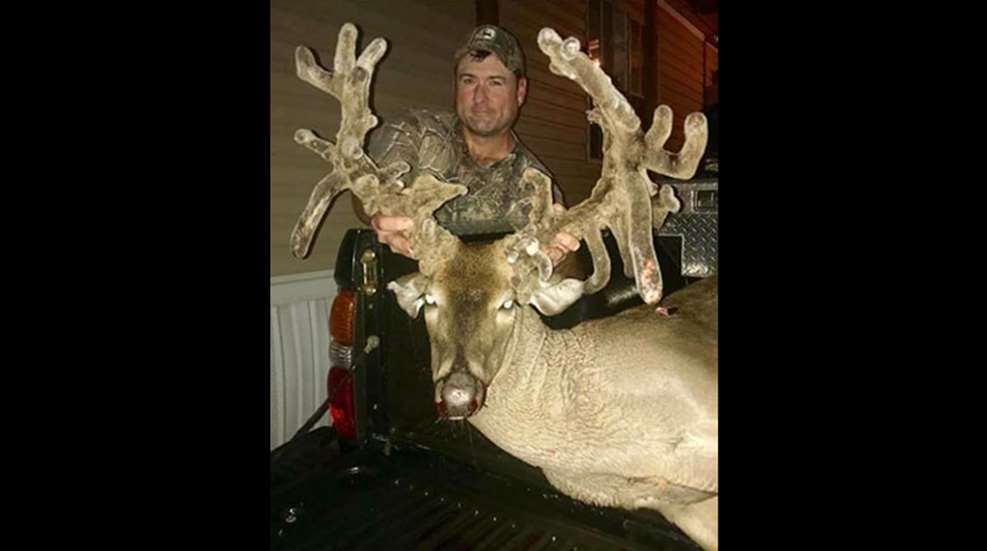 According to The Clarion-Ledger, a Mississippi man's four year hunt for a six-point management buck ended on Oct. 20 with a shockingly rare 36-point deer.
Stan Ethredge of Philadelphia, Miss. had been monitoring the buck over the last four years and planned to shoot the deer last season but never got the opportunity. "He was a big six-point four years ago. He dropped his antlers and grew six points again," Ethredge told The Clarion-Ledger. "After the second year, he was a six-point, I figured that was all he was going to be. I figured he was a good cull buck."
Ethredge continued to monitor the deer throughout the summer and began to notice a few abnormalities on his rack, such as drop-tines and stickers. Over the winter, Ethredge saw that the buck was still in velvet and did not shed his antlers as other typical bucks had.
By the time hunting season arrived this year, the buck's antlers had grown into a mass of twisted tines with enormous bases and was still in velvet. Figuring the schedule change might fool the deer on his property, Ethredge decided to take a vacation day on Oct. 20 to hunt.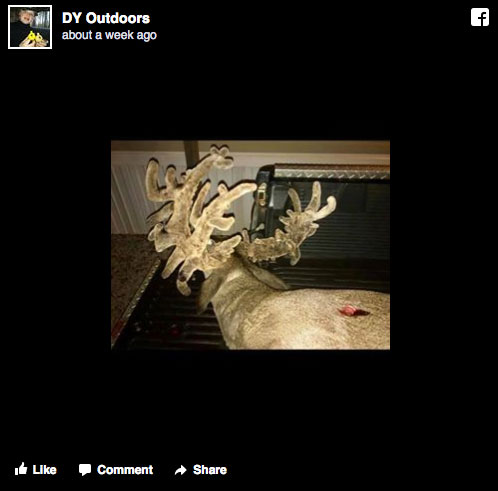 That evening, he finally got his shot at the rare buck. "He got about 30 yards from me. I was telling myself to keep my composure. My heart was beating out of my chest," Ethredge said. "He's eluded me for years, so I didn't want to let him get away. I shot him as soon as I got the chance."
The massive 36-point buck had a 16-inch spread and measured 227 3/8-inches according to the Buckmasters scoring system. The Clarion-Ledger reports that biologists believe the abnormal antler growth may be due to a lack of testosterone production in the deer.
"Something caused the deer to stop producing testosterone," said William McKinley, Deer Program Coordinator for the Mississippi Department of Wildlife, Fisheries and Parks. "Sometimes, bucks castrate themselves on a fence. It's not common, but it's not uncommon. It could have been disease. It could have been a number of things. If a deer doesn't have testosterone, the antlers continue to grow. They never harden and they never lose velvet."
Biologists may never be able to pinpoint exactly what caused the deer to stop producing testosterone, but McKinley noted that Ethredge harvested a truly rare deer.
"I told him this wasn't a deer of a lifetime," McKinley said. "It's a deer of several lifetimes."