by
posted on February 20, 2013
Support NRA American Hunter
DONATE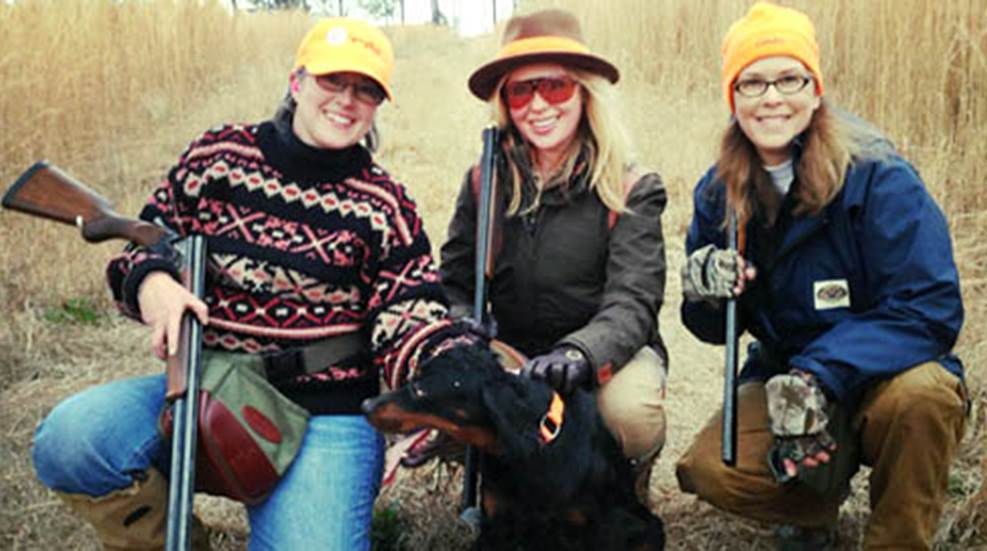 One year ago I set out on an accidental journey, which many now know as the "Girl Hunter Weekend." It began during the publicity tour for my book "Girl Hunter," when I invited a group of food writers to experience a weekend of hunting, cooking and outdoor adventure with me. They happened to all be women and so unsurprisingly, I called the event the "Girl Hunter Weekend."
In the aftermath of that very successful weekend my inbox was flooded with requests from strangers—all women—asking where they could sign up for the next one. With the requests came their personal stories, struggles, aspirations and an overwhelming need to feel empowered. For various reasons they felt that I was the person who could help them achieve this more so than any male hunters in their lives. And so a chemistry experiment ensued and with some trepidation, I planned future weekends.
I never expected the weekends to take off the way they did. There is something about them that is charmed—every single time I say to myself that I couldn't have hand picked a better group of women to come together as total strangers and bond as if they had known each other for years. I feel very lucky to witness and take part in this sort of togetherness. There are also some lessons I have learned from these events about women in the outdoors and just how much they differ from men. The more we pay attention to these differences, the brighter the future of hunting will be.
First, we have to step back and acknowledge that from sheer statistics the face of hunting is changing. While the total number of hunters has declined in the U.S., the number of women hunters has increased. A recent NSGA survey showed more women than men are taking up hunting—163,000 new female hunters were added in one year and today there are 6.42 million women hunters and sport shooters in the United States.
Women have decided that hunting is no longer just for men, and this is changing the world of hunting, not just because women are getting in, but because they are a different kind of woman than we have seen hunting in the past. These aren't women who are interested in becoming one of the guys. These modern day Dianas hail from the well-heeled suburbs and the city. High-heel sporting, lipstick-wearing women who now are picking up shotguns with red nail polish on their trigger fingers. Ten years ago they may have been home cooks content with an eco-friendly farmers market but that isn't enough anymore.
Today's urban and suburban women are seeking a more visceral experience, something akin to what our grandmothers or great grandmothers did, often outdoors, hunched over, weeding, curing, burning or digging. By picking up the shotgun or the deer rifle, no matter how strapped to city life they are, today's women are demonstrating that there is a need in all of us for something more than designer food at restaurants, disconnected from its origins.
The needs of this modern female hunter are very specific. They have to be comfortable, and the harvesting of animals needs to be put in context. Handing these women a gun to use that doesn't fit them will immediately turn them off. And harvesting animals must be followed with cleaning them and cooking them or it will seem heartless. Emotion is allowed and encouraged, it is another life that they are taking after all, and they want to talk about the experience—how it feels and what it means for their role as human beings, as women, mothers and home cooks.
This may all seem sentimental and unappealing to many male hunters, but it has become ever more obvious to me over the course of these weekends, that the power to encourage young people to enjoy the outdoors, the future of hunting, lies with the mothers and wives. And the sooner that we embrace that and make hunting accessible to them, the better off everyone will be.
Learn more about Girl Hunter Weekends, and sign up to stay informed, right here.