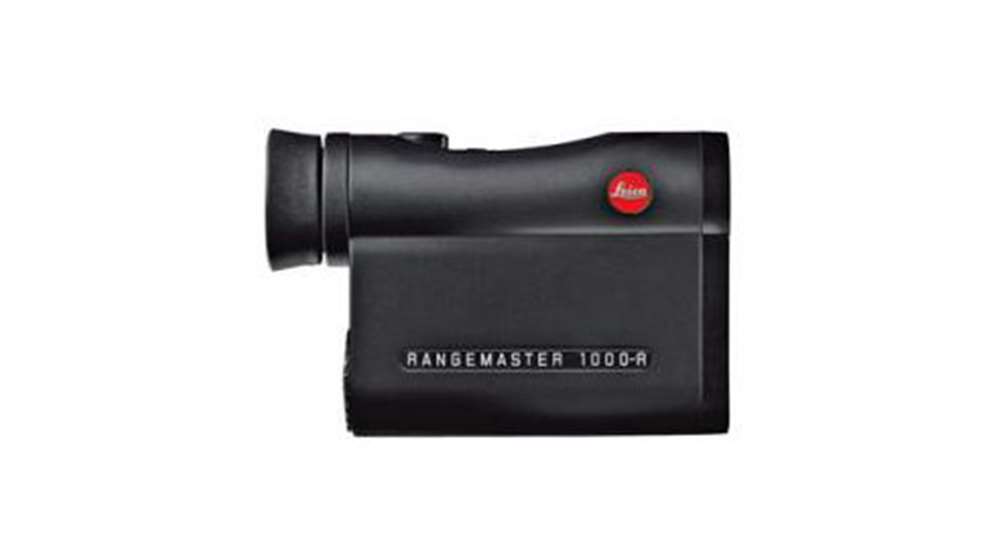 1/31/2013
Leica Sport Optics unveiled its new Rangemaster CRF 1000-R laser rangefinder at SHOT Show 2013, providing the market with a rangefinding solution that's suitable for both gun and bowhunters.
Designed for the everyday hunter, the CRF 1000-R provides the ability to determine Equivalent Horizontal Range (EHR) using the rifleman's rule from 10 to 600 yards. The CRF 1000-R boasts a bright LED display, and is equipped with self-regulating capabilities that allow it to adjust itself to surrounding light conditions.
It also comes equipped with AquaDura hydrophobic coating, ensuring that the lenses are protected from the wear and tear of a hunt.
Technical Data:
Magnification: 7×
Lens diameter: 24 mm
Exit pupil: 3.4 mm
Twilight factor: 13
Field of view at 1,000 m: 115 m
Field of view at 1,000 yds: 347 ft
Eye relief: 15 mm
Objective angle of view: 6.6°
Dioptre compensation: +/- 3.5 dpt.
For more information, go to Leica-SportOptics.com.