Support NRA American Hunter
DONATE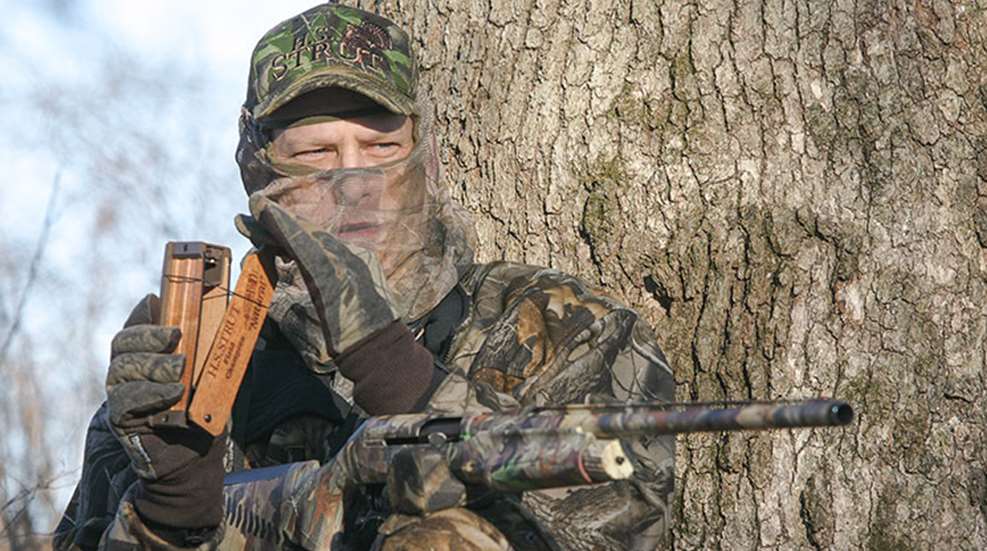 I was 15 years old and my spring turkey season was like nowhere. At 10 o'clock the morning was hot and humid, and I hadn't heard a gobble since sunrise. It was mid-season, and I'd succumbed to fatigue and sat sulking with my back against an oak. I was fed up with gobblers that responded at dawn but then walked off with their hens. I had no turkey-hunting mentor to tell me how solve such a crisis. All I had were some old books filled with more folklore than sense.
So I leaned against that old oak and, as I started to play with a box call, faded into semi-consciousness. I wasn't even trying, just kicking my feet in the leaves casually as I lightly yelped and purred. I had sat there for maybe an hour when, somewhere out of a dream, I saw a gobbler sneaking in. I raised my shotgun and he craned his neck and my waste of a season became a triumph with a bang.
At first I thought this luck. But then, as more years of experience piled up, I realized I'd sleepily stumbled into a killer tactic for bagging call-shy toms.
Gobblers that have been basically shouted at from every direction for weeks get a little cynical. They don't gobble as much, but they are there. These toms might still slip in to check out a hen that isn't just shouting nonsense, but instead is acting like a real hen should.
This only works if you call from a spot where a hen is likely to be: an area where turkeys feed and strut in late morning. Look for places where people haven't walked through much and that have good spring food sources such as clover, or grasses and forbs that green up early.
Use stealth and the terrain to slip in low-impact, and settle in comfortably. Have a cushy seat, a good tree to lean against, mosquito repellent and a patient mindset. You've come to sit for an hour or more.
Keep your shotgun on your knee and pointing in the direction from which you think a tom is most likely to come. Hens leave gobblers at this time of the season in mid- to late morning to lay an egg. Some gobblers suddenly find themselves alone and become easy to call in.
Call softly and often. Relax. Scratch the leaves. Purr. If you're in an open area, quietly put out decoys—I like a hen and jake. Now and then crank up the volume a little, but never for long. You can try gobbling, but don't get impatient. Many of the toms that will come in are subdominant. They don't want to attract the attention of the boss gobbler, but you'll sure notice them.