by
posted on December 15, 2020
Support NRA American Hunter
DONATE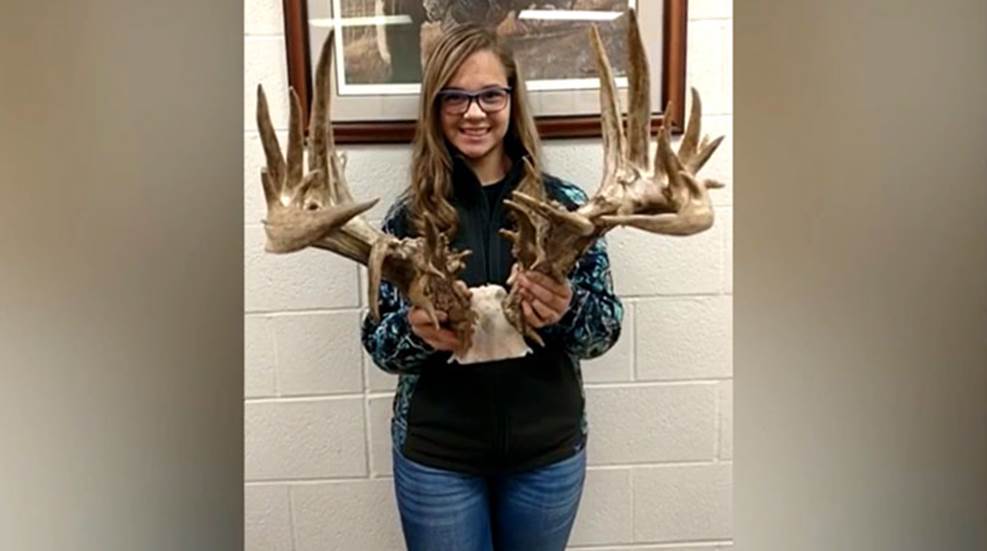 A 14-year-old girl from Cimarron, Kan., shot a world-record-breaking buck while out rifle hunting with her dad. Paslie Werth downed the monster on Sept. 6 of this year when it stood up from a bedding site just 25 yards away. The 42-scorable-point buck initially tallied an unofficial gross green score of 282 6/8 inches, and displayed 44 total points.
"When we got the score, it was hard to wrap around because none of us guessed it to be that much. And it was just very surprising, and I kinda couldn't believe it," said Paslie. "The trail camera pictures that we got, did not do it justice."

The rack tallied a Buckmaster official gross score of 283 inches, and displayed circumference measurements of over 7½ 
inches. After the mandatory 60-day drying period, the rack was officially measured by Boone and Crockett and pulled in a net score of 271 4/8 inches.

The Boone and Crockett net score certified the rack as the largest non-typical whitetail taken by a female not only in the state of Kansas but in the entire world.
The previous record was set more than 20 years ago in 1997 by Jamie Remmers in Marion County. That buck officially measured in at 257⅛ inches, coming in nearly 14 inches less than Werth's buck.
Werth is also currently Kansas' youngest non-typical whitetail record holder and has claimed the fifth-largest buck harvested by any method of any hunter in the entire state. 

For more on the story, check out local news site ksn.com.