by
posted on January 8, 2014
Support NRA American Hunter
DONATE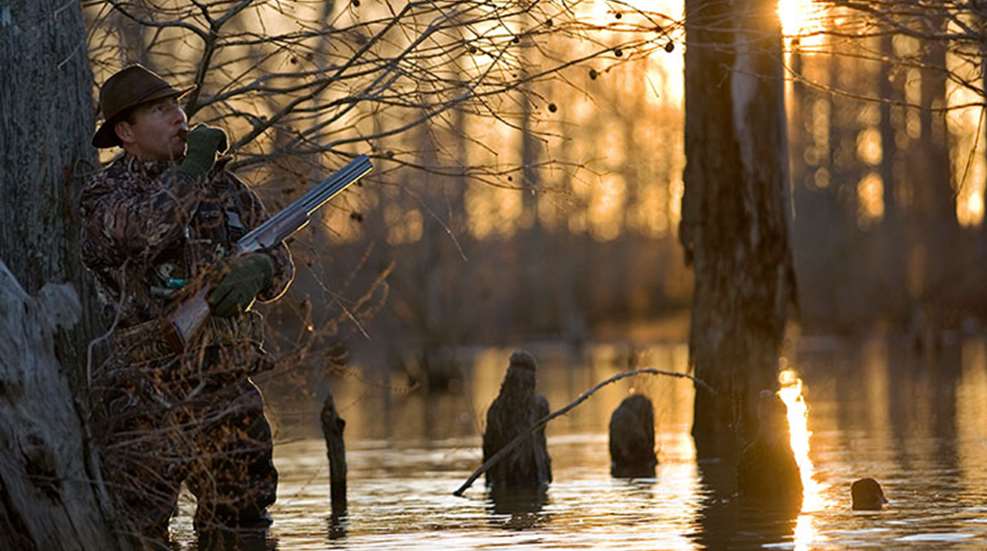 Orion himself would alight from his celestial abode for a chance at hunting the hallowed grounds of the Southern flooded cypress.
Gallery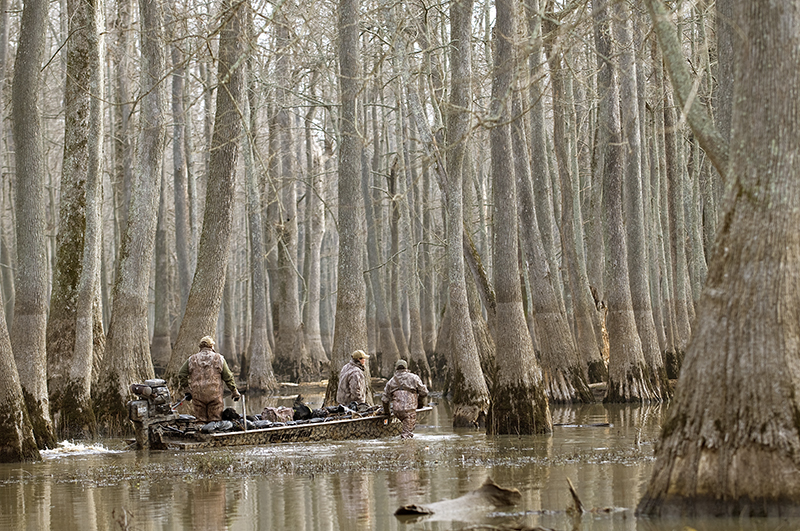 Flooded Cypress
Most fanatic waterfowlers practice their religion in the wide-open expanses of big marshes, open water, even a cut cornfield under a bluing sky. To them church is a horizontal world where you can see horizon to horizon.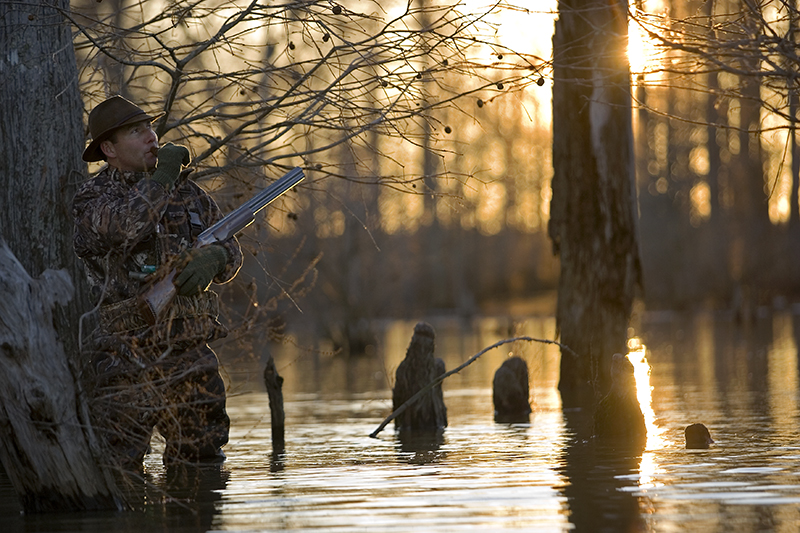 Timber Hunting
But in many Southern states like Arkansas and Mississippi, duck hunters find spiritual fulfillment in the vertical cathedrals of tree boles and canopies, in flooded woods of cypress, oaks and tupelo gums. Visiting sportsmen might get a bit claustrophobic in this tight, intimate setting, but to Southern duck hunters it feels like home—even if getting where you need to be sometimes takes a little trial and error.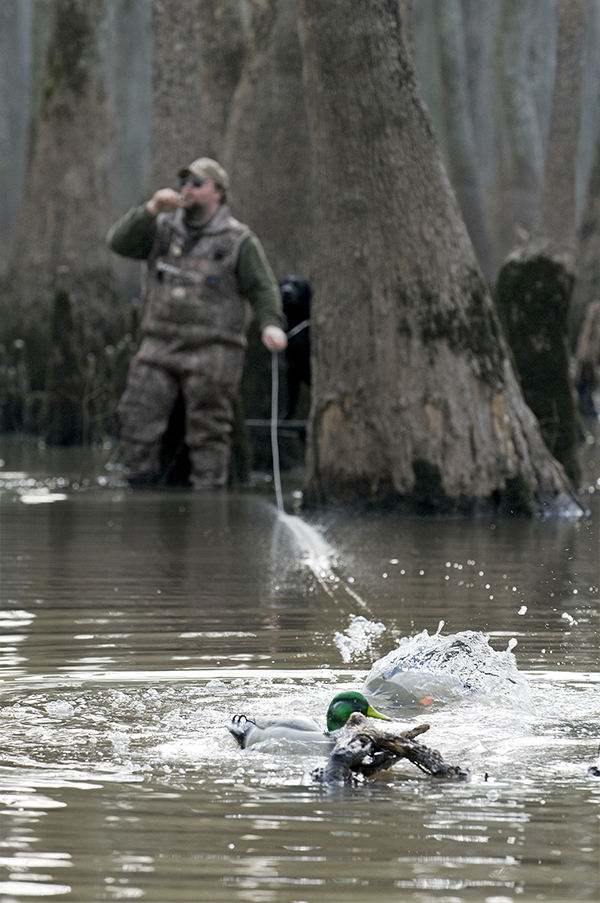 Jerk Cords
Timber hunting is a duck caller's dream come true. Fact is, you're often competing with raucous hens only a few hundred yards of timber away, not to mention other hunters. And you're usually hunting trading birds, which means you better call loud and steady to get their attention and hold it.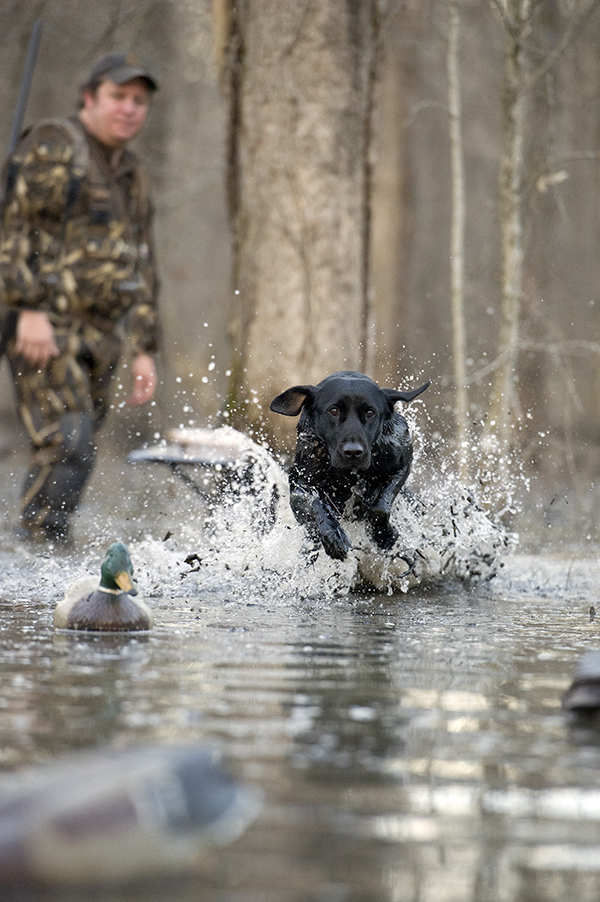 Bounding Lab
Calling isn't the only way to get your spread noticed. Making a splash with jerk cords, or churning water with your feet, adds realistic movement to the water and decoys. Even a Lab bounding to retrieve a greenhead can be more of a draw than a deterrent to circling ducks.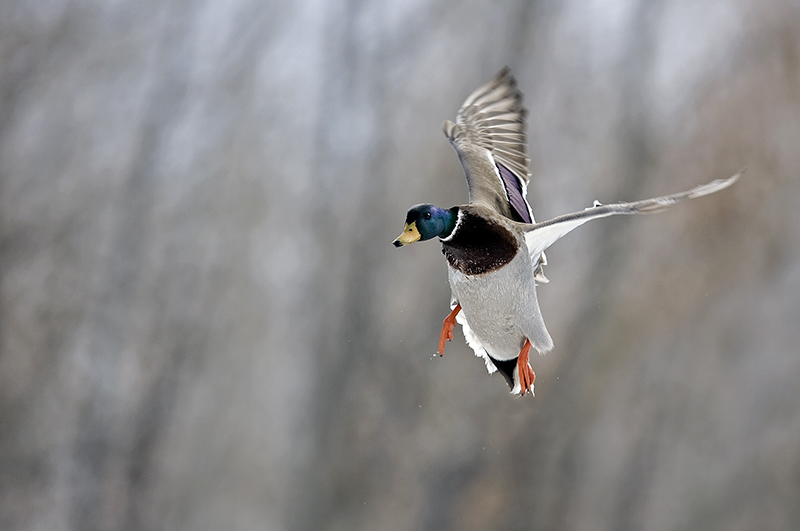 Dropping In
Of course, the real draw to hunting timber is watching greenheads drop vertically into a tight hole, the same ones your retriever spotted circling high over the canopy a few minutes ago.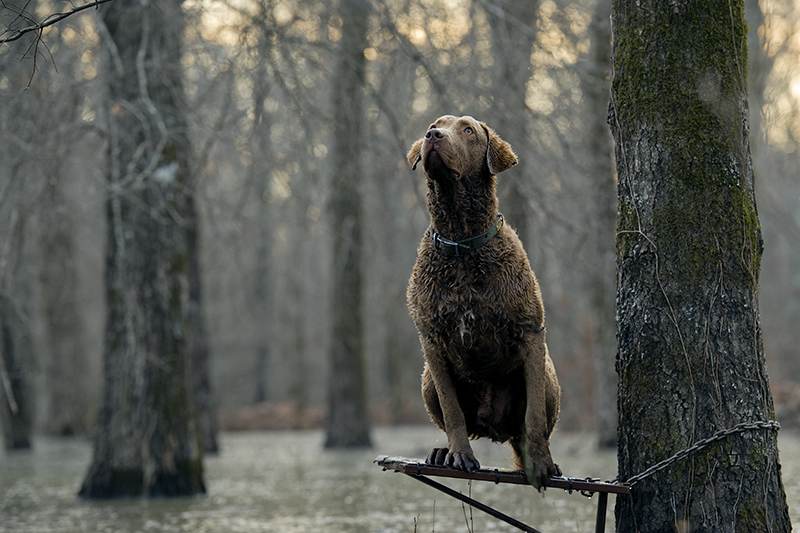 Where's the Dog Looking
If you're having trouble tracking a flock's progression, just face where the dog's looking; he's got you covered.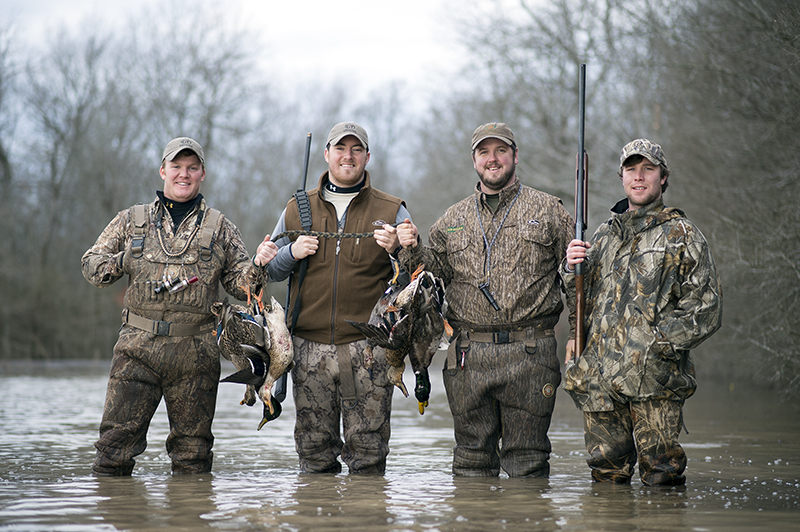 Success
Just be sure to return the favor and shoot straight. That'll make you feel better about getting up at 4:30, too.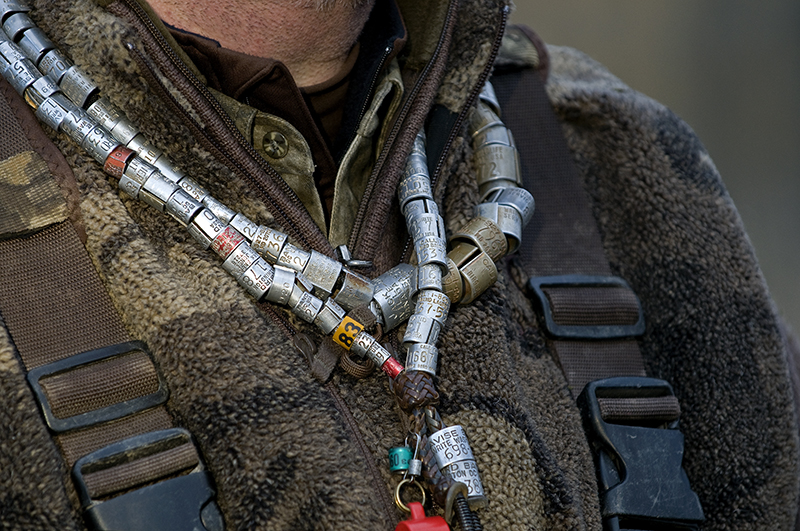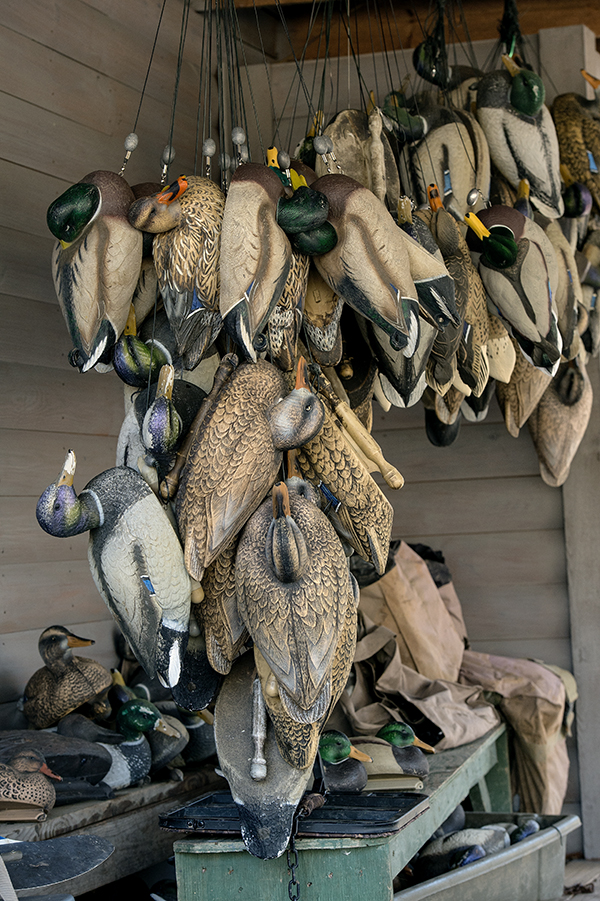 Decoys
Flooded timber is synonymous with mallards. Down here the mallard is king, or as the believers like to say, "If it ain't a mallard, it ain't a duck." And while, honestly, few will pass up an early-morning wood duck streaking through the trees, it's the mallard that keeps a tight grip on hunters' thoughts and dreams.
Limit in Hand
Visions of floating greenheads have them already looking forward to the next morning, even as they leave the woods with a limit in hand.