by
posted on August 24, 2010
Support NRA American Hunter
DONATE
Every hunter follows in the footsteps of those before him. We carry on the knowledge of the men and women who have imparted wisdom and unwritten rules, sage advice that we'll never forget. We asked 13 professional hunters, celebrities and outdoor TV personalities to share the knowledge they've held onto through the years—advice they'll undoubtedly pass on to the next generation. (Photo: NWTF)
Gallery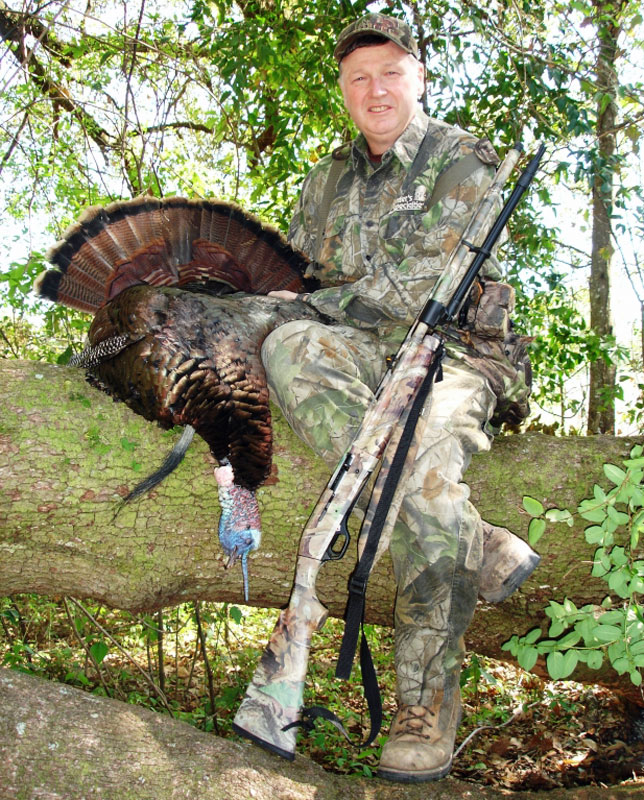 Eddie Salter: 15 More Minutes
An old-time turkey hunter told me that when you run out of patience, if you'll look at your watch and stay another 15 minutes, you'll take a lot more birds. He was right, staying 15 more minutes has really helped me many times over the years. If you stay with it, you'll do really well. 

When you're ready to go, if you'll stay another 15 minutes, you'll kill a lot of turkeys.
--Eddie Salter, Hunter Specialties Pro Staff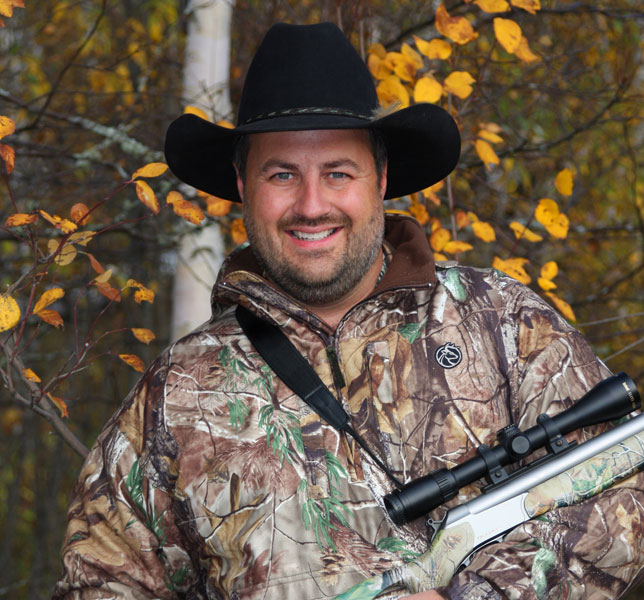 Chad Schearer: Following Tracks
The best elk hunting advice I ever received was from Jack Atcheson Sr. He told me when following elk tracks in the snow, always look to your side.  Many bulls will circle back around before bedding.  Also, look at the beds, if the urine spot is in the center of a bed you can almost be guaranteed that it is a bull that had been lying there. The second best hunting advice I received had to do with guiding.  The late Keith Rush, who was the first outfitter I ever worked for said, "Son, if you get lost, just go back to camp."

The craziest hunting advice would be if a big buck is running past you, yell.  It is so off the wall that the deer will stop to look where it came from and you might just get a shot.  Yes, I have tried it, and it works.
--Chad Schearer, Shoot Straight TV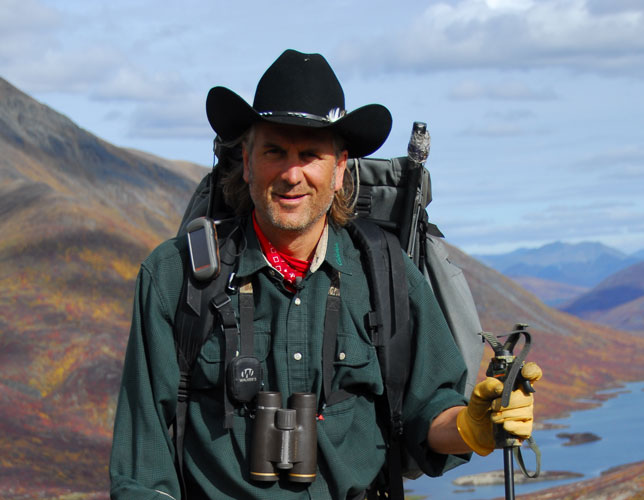 Jim Shockey: Grasshopper Learns a Lesson
Early in my hunting career, after a long, frustrating and deerless day, still hunting through the thick aspensprucepine forest of Saskatchewan, I was complaining about how impossible it was to hunt deer in solid, flat, featureless forest. I couldn't see them, they'd hear me first, and still hunting seemed to be just plain dumb luck. "Old Pete" Mandziuk, my 70-something "jumper" hunting mentor just smiled and said, "The forest is like a bald man's head."

It made not one ounce of sense to me, and of course Old Pete would only smile and continue doing whatever it was he was doing. Implore as young "Grasshopper" might, my mentor had imparted his wisdom, and left it entirely up to me to figure out how to become a better deer hunter with said pearl.

 A week later, I was in a movie theatre, waiting for some movie called "Jaws" to start, and couldn't help but notice that sitting in front of me was a big man with a totally bald head. As I stared at the bald pate, it suddenly occured to me that the man's head wasn't smooth and perfectly round, it was actually covered with subtle ridges, a few bumps and at least two mounds—all of which would have been hidden had the man sported hair. I felt my own head and discovered the same ridges, bumps and mounds and even a few scars.

Epiphany! A forest is like a bald man's head!

That weekend, when I was back in the woods, I made an effort to look for those ridges and bumps and mounds in the forest. When I looked for them, I found them. There were small rises, slight grades, low hills and creases where I would have never imagined. As I stood there, I pictured the forest without the trees, and suddenly the deer corridors, pinch points and runs were as obvious as if there had been street signs. I didn't kill a buck that day, but I saw one. And since then, I've taken a dozen great bucks remembering and applying that one bit of advice.

 When you only see the trees, forests appear flat and featureless and it seems there is no "direction" to hunt, but the fact is, even in the forest, no matter how thick it is, deer use the topography to travel and bed.

Sadly, Old Pete passed away some years back. Grasshopper misses him dearly.

--Jim Shockey, Jim Shockey's Hunting Adventures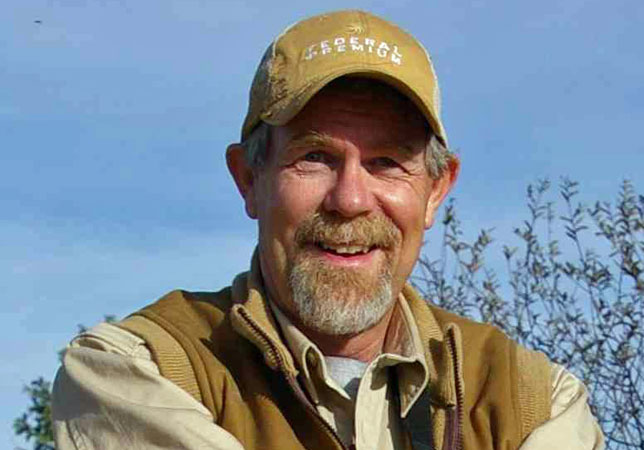 John Zent: On My Terms
I was having a hard time closing the deal on big-game animals, all-too-frequently spooking the buck or bull before I could get a shot. Getting close wasn't the problem, but advancing the last few yards of a stalk or shifting on stand to raise my gun or bow would almost always result in me getting busted.  This annoying tendency came to a head during a bear hunt with my friend, Jimmy. I was closing in on a big boar, doing my best to move only when the bear crossed behind a tree.  But then the bruin popped out just when I was in midstep, and I froze. The bear froze, too, for a few beats, and I've known since that I could've and should've shot him right at that moment.  But it wasn't happening the way I had envisioned and I just wasn't aggressive enough. 
"Geez, you [expletive, expletiving expletive,]" howled Jimmy. "What was that?" 
"He came out too soon," I moaned, "I just needed another second to get in position." 
"Geez, just shoot when you're ready, not when the animal's ready," he snapped. 
That advice didn't immediately make me Fred Bear, but with each passing hunt I started to see my genuine chance more clearly.  Mostly it meant getting myself physically and mentally prepared to act before the encounter got to the tipping point.  It meant being aggressive about moving in—hell, race the animal to the crossroads if you have to—and more aggressive about shooting.  Sure, there are situations where I have to wait it out, and there are still times when I spook an animal.  Far more frequently now I'm pushing to resolve the matter on my terms.  
--John Zent, Editorial Director, NRA Publications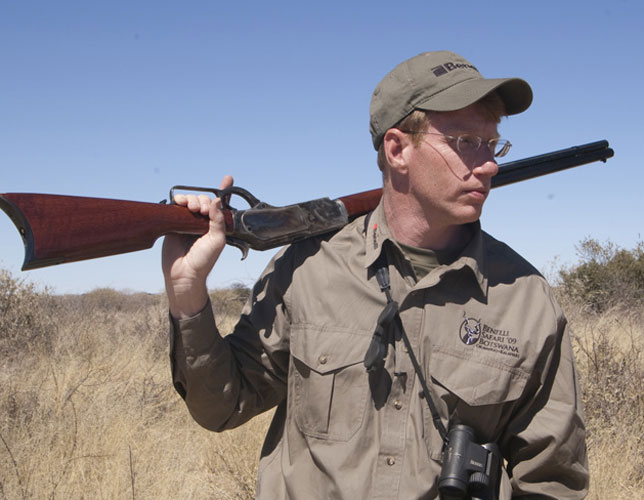 Mark Keefe: Don't Trust, Verify
One of the best pieces of advice I received came from John Zent just before I left for my first "destination" deer hunt. It was about the third time I'd ever flown and the first time I'd traveled with a rifle. Zent admonished me in his distinct and gravelly voice: "Check your zero once you get there, Mark IV." I'm glad he did or otherwise I'd likely have gone home empty handed.

It was a deer hunt on Anticosti Island in Quebec, and the kind and gentle baggage handlers in two countries and three airports managed to bang on my gun case enough to shift my scope's zero a foot down and about 2 feet left at 50 yards. Had I tried to hunt like that, I may have gone home empty handed, or at least wasted a day of hunting.

I identified the problem, readjusted the scope and came home with an 8-point and a 6-point on that trip. I've been on hunts with "famous" writers (no names provided to save egos and embarrassment), and after arriving in camp late in the day, they decided not to check their guns, trusting in their zero back home. At least twice, it cost them; the writers missed big bucks because their guns weren't zeroed anymore. Laziness is it's own reward.

When traveling, always check your gear and your gun when you get to your destination. If your outfitter balks about checking zero, ask him if he wants to hunt the next day or go on a day hike with a rifle and scare game. There's only one way to know which it will be.
--Mark Keefe, Editor-in-cheif, American Rifleman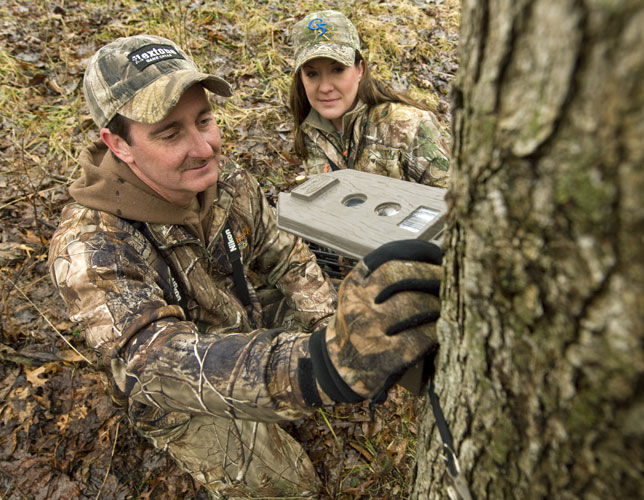 Kandi Kisky: Learning on My Own
The best hunting advice I have ever received was from my husband, Don Kisky. I had never hunted before I met my husband. So practice was everything to my success. He told me that if I wanted to be successful in the field I had to do everything on my own. Many women hunt with their husbands and some men baby their wives. Not my husband! He says you can do it all yourself. You learn from your mistakes. Like when to draw your bow, when to move and when to stop your buck. I attribute my success in the field to the greatest whitetail hunting teacher, Don. The countless hours in the field with him have allowed me to take some great bucks over the last 18 years that we have been married. 

--Kandi Kisky, Whitetail Freaks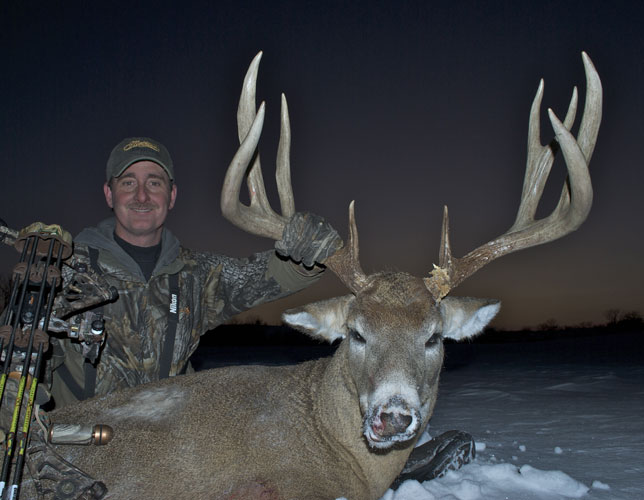 Don Kisky: The "Easy" Way Out
The best hunting advice I have ever received was years ago when I first started hunting. It was easy to get frustrated based on my lack of success. I will never forget my dad would always say that there are no shortcuts to success. His favorite saying was, "If it was easy, anybody could do it." That saying holds so true when it comes to whitetail hunting. Everybody can get lucky once or twice, but there is no easy way to be consistently successful. You have to hunt hard and smart, walk two miles into your stand or two miles out just so you have zero impact on the deer. So many times I want to just cut across a field to get to my stand but I have to stop and realize it is easier but not better. I am not out there looking for the easiest way to my stand, I am out there to hopefully shoot a mature buck. -- Don Kisky, Whitetail Freaks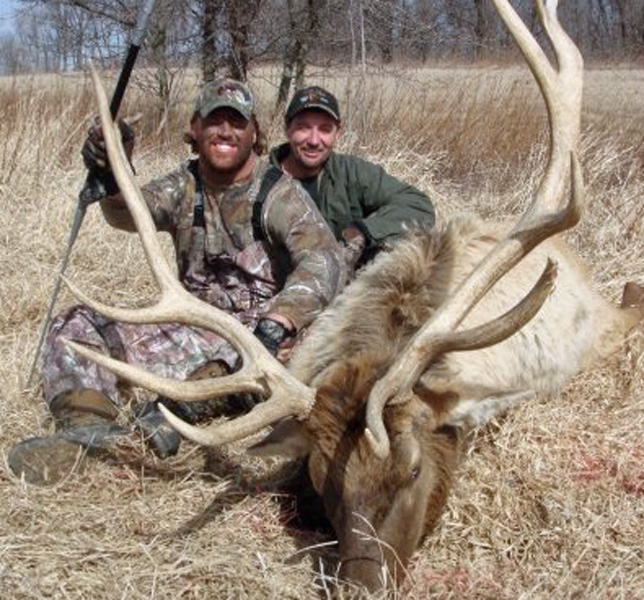 Jared Allen: Breathe
Breathe! When you're pulling the trigger, setting up the shot or even watching that big animal come in, you have to breathe. I've picked the brains of many guides and experts over the years, and that's one that stands out.

--Jared Allen, Minnesota Vikings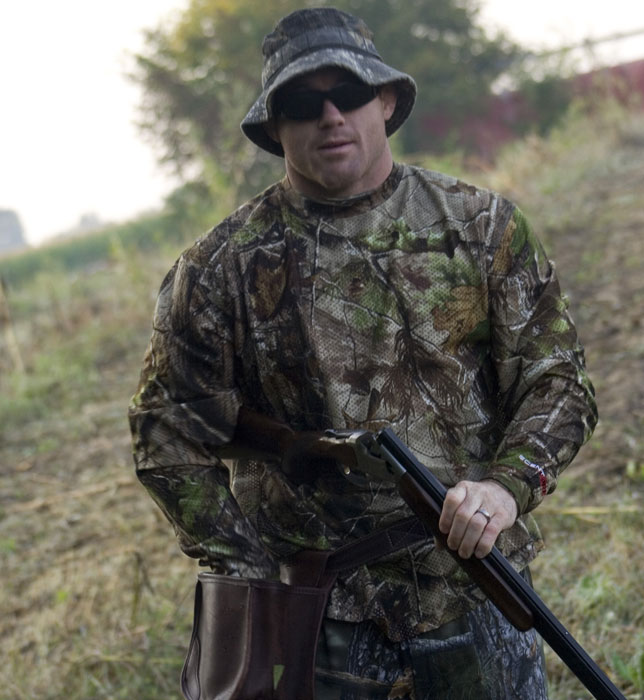 Matt Hughes: A Comeback Story
I grew up hunting small stuff like rabbits and squirrels, never really hunting deer. Then, when I went off to college and started my career, I kind of got away from the hunting a little bit. Eventually when I came back home, I ended up getting married to the former sheriff's daughter. Her dad, Jim Moore, became one of my best friends, and he got me back into hunting. We shoot a lot of sporting clays and do a lot of hunting together.

Jim has always been really good at trap and skeet, so he taught me how to lead a bird and to really knock 'em down. He really taught me how to shoot a moving target. He told me to try to keep both eyes open until you're ready to pull the trigger, if you have to, you can close an eye. Beyond that, everything comes from your feet and a good stance. I could go on forever about what he's taught me.

--Matt Hughes, UFC Hall of Famer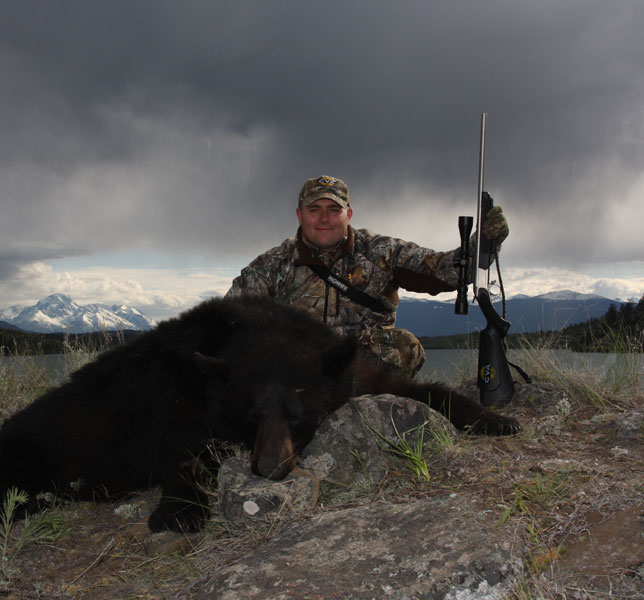 Aaron Carter: Patience
Although it has been said time and again, few things are as applicable in the successful pursuit of game—big or small, fur or feathers—as patience. It was my dad's father, "Cliff" Carter, a diehard hunter and a renowned trapper, who instilled in me patience in all endeavors afield.

For me, his advice has always been best applied to the springtime pursuit of gobblers; however, it certainly pertains to all hunting. As an avid turkey hunter, he would explain that waiting, even if only a few extra minutes—which felt like an eternity to me as a teenager—as opposed to giving in and moving, gives you a better chance at bagging a turkey. In other words, even if all seems lost, sit still and allow things to unfold. As simple as this advice seems, it has enabled me to take a lot of gobblers I otherwise wouldn't have, and especially those that have approached quietly and cautiously.

This sage advice, too, has also allowed me take several trophy-class animals, as well as numerous non-trophy big-game and small game. How? Patience enables one to wait for the best shot opportunity (shot angle/range/et cetera) for a quick, humane kill and easier recovery, and for the composed hunter, oftentimes the highest-quality animal. Patience is a virtue, and it pays big dividends in the hunting fields. 
--Aaron Carter, Managing Editor, American Rifleman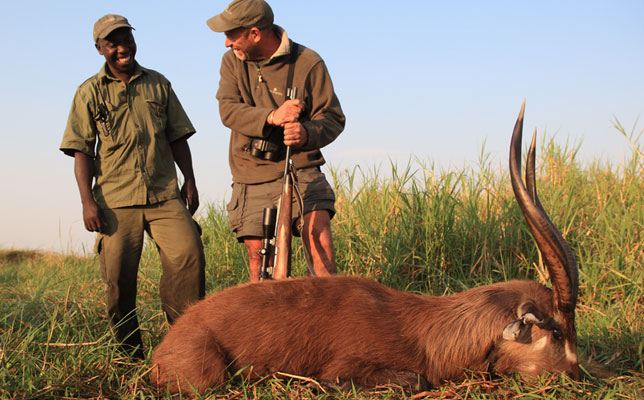 Cameron Hopkins: Aiming Points
Rarely does an animal stand perfectly broadside. The best tip I ever heard on how to pick an aiming point on any angle whatsoever, from slightly quartering-away to sharply quartering-to, is to aim for the front leg's off-shoulder. Come straight up the line of the far front leg to between half and one-third up the animal, depending on your distance, and as long as you're in line with that off-front-leg, the shot will automatically hit the vitals.

--Cameron Hopkins, AmericanHunter.org Contributor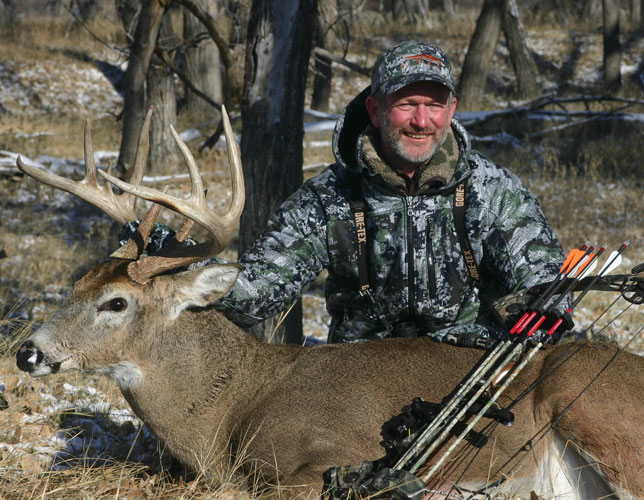 Bob Robb: Stay Still, Stay Quiet
When I was a young puppy learning to hunt mule deer in the Rocky Mountain West, I thought the more ground I covered each day increased my chances of killing a big buck. Hiked 10 miles today and didn't see one? I'd better hike 12 miles tomorrow. Three years into the game, I wondered how come an old mentor my granddad's age always killed the biggest buck every year despite the fact that he couldn't hike worth beans. So I swallowed my pride and asked. He said simply, "Quit running around scaring all the deer out of the country and sit on your behind and glass." Since I was clueless, he showed me why picking the right vantage point in good country, climbing quietly into position well before first light and putting in long hours behind a binocular that was rested on something solid would show me both more deer and bigger bucks without scaring them to death. The keys were patience and persistence. That year, I shot my first 30-inch wide buck. I've been a believer ever since.
--Bob Robb, AmericanHunter.org Contributor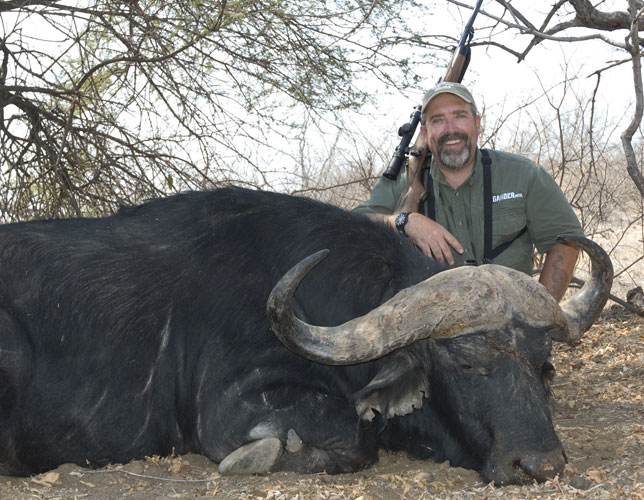 Scott Olmsted: Be There for the Roll
The best piece of advice I can think of comes not from any hunter in my life, but from a gambler.
 
I was in Atlantic City with my buddy, Dave, and his brother, Kenny, who loves to play craps. Dave and I weren't willing to take up the game, so we watched Kenny—who was doing quite well, I might add. After a while, another guy at the table grew frustrated with his losing streak, pulled his chips and walked away right before his bet would have paid off big. Kenny collected the winnings on his own bet, smiled and said, "You gotta be there for the roll."
 
I've never forgotten those words. Today, I pack lots of perseverance every time I venture afield. Regardless of weather, dimwitted foul-ups or just plain bad luck, I'm there for the roll. Sometimes it doesn't come in a day; some seasons it never comes. But when it does, I'm all in, ready to collect on my bet.

--Scott Olmsted, Editor-in-Cheif, American Hunter