by
posted on November 23, 2018
Support NRA American Hunter
DONATE
Dedicated varmint shooters were once compelled to handload out of necessity. Factory ammo provided generic bullet options, but specialty projectiles remained available only as components. Specialized bullets allow the decisive dismantling of burrowing rodents, assure valuable furbearer pelts aren't damaged unduly, and provide fine-tuned or long-range accuracy. Things have certainly changed—die-hard varmint and predator shooters are now able to select any of these functions in factory-loaded ammunition.
Now the question is: Which load should you choose? There is a dizzying array of current options. The answer is often in the bullet, what it's designed to do once it reaches the target and how accurately it gets there.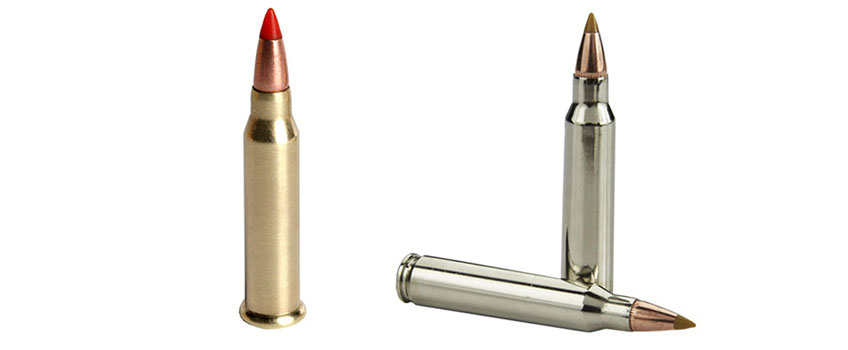 Maximum Devastation
Bona fide small-varmint loads deliver rapidly expanding bullets at maximum velocities with the accuracy needed to snipe diminutive and distant targets. Such loads prove ideal for critters like ground squirrels, prairie dogs, rock chucks and woodchucks. Classic varmint bullets consist of aggressive hollow-point, soft-point or polymer-tipped projectiles with thin jackets. They have basic cup-and-core construction and are designed to fly to pieces after meeting minimal resistance. Such projectiles turn marginal hits into killing shots and prevent rodents from crawling down burrows following solid impacts. Loads that offer maximum expansion include .17 Win. Super Mag. Winchester Varmint HE, .22-250 Rem. Browning BXV Varmint and .243 Win. Hornady Custom V-Max.

Pelt Collection 
When targeting furbearers for market, DOA impact combined with minimal pelt destruction is paramount. Predator calling is the rare hunting endeavor that can actually finance itself—depending on market trends, of course, though fur is always worth something. Still, hide buyers don't assign top dollar to pelts with ragged holes through their middles. Full-metal-jacket bullets offer one solution, but they can lack knock-down power when passing through soft tissue. Controlled-expansion bullets are a better choice. Factory wares fitting this description are often directed toward hog hunters, while other options strive to stretch varmint cartridges into light big-game duties. To control pelt damage on furbearers, try .223 Rem. Federal Fusion MSR, .223 Rem. Remington HTP Copper and .243 Win. Nosler Trophy Grade Partition.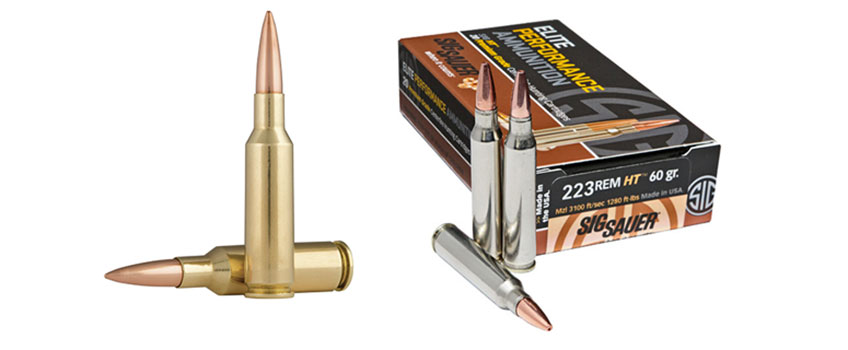 Long-Range Precision 
Other varmint and predator shooters demand the very best accuracy possible. While it is certainly true many of the loads already mentioned are accurate, it's also true ammo manufacturers typically offer loads tailored to produce the tightest groups possible or maximize long-range performance. In most cases this degree of accuracy comes via match-grade bullets, including designs with ultra-high ballistic coefficients that maintain velocity and energy across longer ranges. In many cases such bullets stabilize only with rifling twist rates faster than standard, so know your rifle's barrel before buying. For accuracy at long range, consider .223 Rem. SIG Sauer Elite Performance Match Grade, .224 Valkyrie Federal Premium Gold Medal Sierra MatchKing and 6mm Creedmoor Hornady Superformance ELD Match.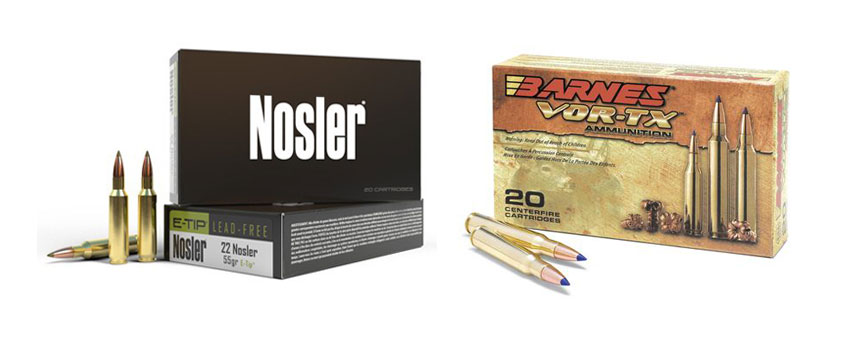 Lead-Free 
In some areas—such as California's "Condor Zones" and many federally managed wildlife areas—lead-free bullets are mandatory. These include all-copper or milled-brass designs, though frangible and quickly expanding options usually consist of compressed copper/zinc compounds. Monolithic copper or gilding metal designs offer the added benefit of controlled expansion for minimal pelt damage, while light-for caliber, compressed-metal bullets fall into the maximum devastation category. In lead-free zones, options include .223 Rem. SIG Sauer Elite Performance HT, .22 Nosler E-Tip and .243 Win. Barnes Vor-Tx Tipped TSX BT.