by
posted on March 6, 2019
Support NRA American Hunter
DONATE
For many years, hunters have used camouflage to conceal themselves from the animal they're hunting, and this tactic is no different when hunting coyotes. When choosing camo to wear when predator hunting, it's important to keep in mind what region of the country you'll be hunting in and what the surroundings will be like during the time of year you're hunting there.
During the spring and summer months, I typically wear a camo that has a lot of green, such as Mossy Oak Obsession or Mountain Country, both of which blend well with green foliage as well as the taller grass that's seen during this time of year. During the fall and winter months, I like a pattern with brown and tan tones such as Mossy Oak Break-Up Country, which easily blends in when hunting in timber that's home to leaves that are changing colors, or have changed completely to brown as winter approaches. This pattern is also great to wear when hunting the edge of a field.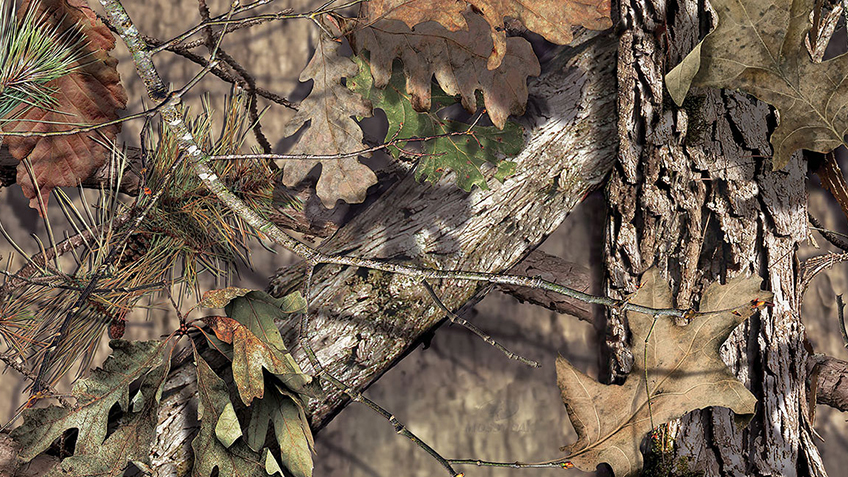 As I mentioned, picking camo that suits that area you'll be hunting is critical. For example, if hunting in an area with a lot of timber, I'll be wearing a pattern like Break-Up Country. However, if hunting in more open areas in the West, I prefer a lighter-colored, "brushier" looking camouflage that will blend in with sagebrush in the open areas of Nevada or red dirt hills of western Oklahoma.
For hunters in search of a more of a universal, all-purpose camo there are pattern choices made to work well across the country. Nomad and Mossy Oak have recently partnered to create a clothing line featuring a new pattern from Mossy Oak Elements called Terra which is exclusive to Nomad. It's a great all-purpose pattern; it has colors that will work well in both the West and Mid-West, even during the early-season due its hints of green. I've used it while sitting on the edge of CRP fields, while sitting amongst hay bales on the edge of cow pastures, and in some timber areas, and have been pleasantly surprised at how easily it blends in with the different types of terrain.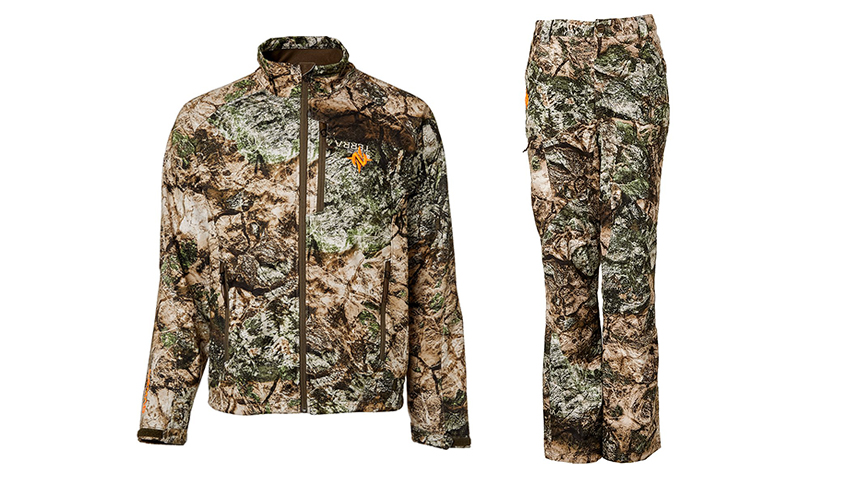 No matter what type of camo you choose to wear when predator hunting, it is still vital to rely on Mother Nature to help make these different camo choices work to their full potential. I've got a friend who is a native of Kansas where hunting predators in open areas is more common. He likes sitting out in the open, yet he usually sits on the side of a hill, relying on the shadows and utilizing the hill face as a backdrop to help his camo blend in. He knows that no matter where he is set up, he still needs camouflage to stay hidden, even if he is hidden in plain sight.
Some may question: If one can sit out in the more open areas and harvest coyotes in the mid-west, then why can't that tactic be used everywhere? The answer is simple: Most of the time when hunters are sitting in the open, it is because they are hunting terrain where vast open landscapes provide greater visibility at distance. This means when a coyote is coming in, it has a more broad area to scan when checking where the call is coming from, and the extra time that it takes for the coyote to scope out the area allows for the hunter to make the shot.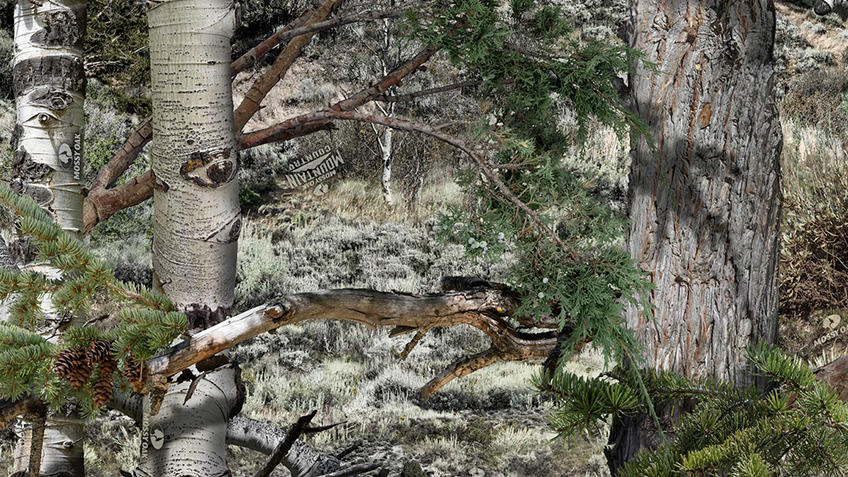 On the contrary, when hunting in a smaller area—such as open timber or a small cow pasture—the timeframe from the initial sighting to taking a shot is reduced because the coyote is generally in range (or close to it) from the moment the hunter first makes eye contact. This means less area for the coyote to have to check out, which usually results in a more alert coyote, one that will spook at the slightest movement. Due to this, hunters must be concealed and ready to make the shot in short order.
Yes, there are hunters out there that wear little to no camo and still harvest coyotes, however, there is no advantage in taking that route. It is no secret that wearing camouflage that blends well with your surroundings can reap huge advantages. This allows for predators to get closer, which in turn creates more successful shot opportunities. The simple fact is that camouflage works.