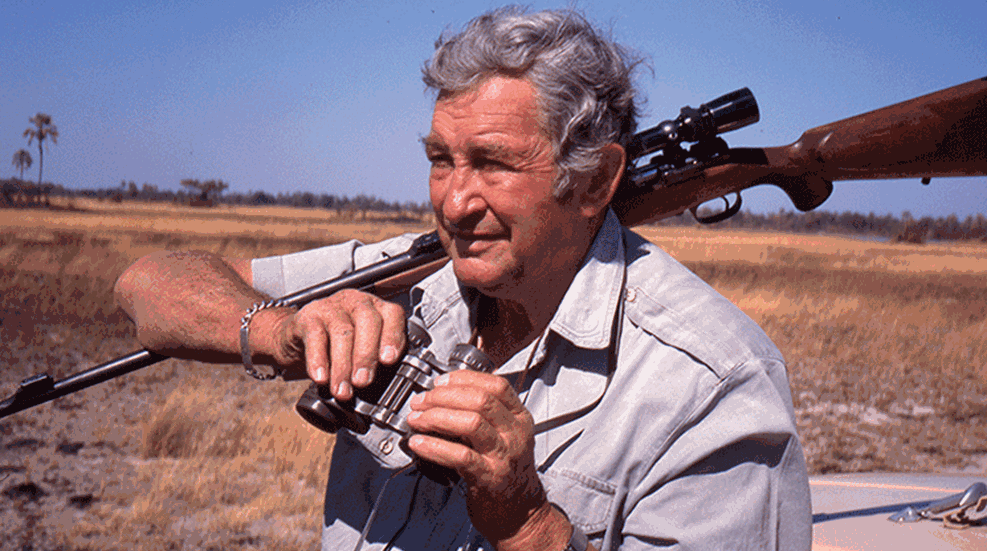 John Henry (Harry) Selby, 92, died peacefully on January 20, 2018, at his home in Maun, Botswana, following a year of declining health.
Harry was born on July 22, 1925, in Frankfort, South Africa, the youngest of six children born to Arthur and Evelyn Selby. When he was 3, his family moved to a sprawling cattle ranch in Kenya rich with game. Growing up in the constant presence of game, Harry learned to stalk and shoot at an early age, hunting small game at the age of 8 and progressing to larger game, taking his first elephant at 14.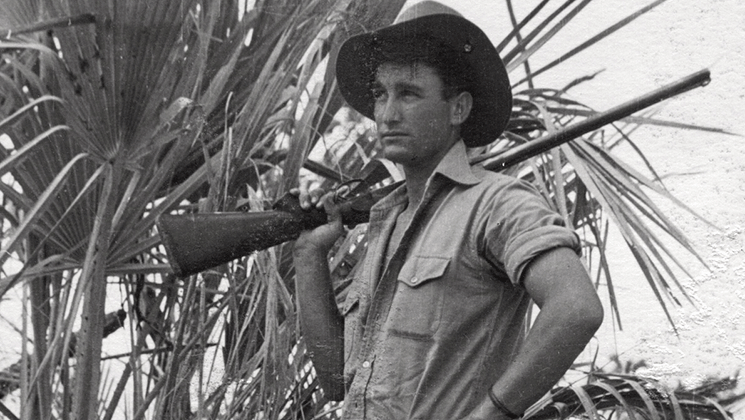 In 1945, Harry received his first professional hunter's license, having completed an apprenticeship under Philip Percival, dean of East African professional hunters. Percival guided Roosevelt in 1909 and, later, led Ernest Hemingway on his Green Hills of Africa safari.
I first met Harry back in December 1972, when he had flown up to Kenya from Botswana to finalize some safari business at Ker, Downey & Selby Safaris headquarters in Nairobi. I remember it like it was yesterday. My brief, but fateful, meeting with Harry set the wheels in motion for me to begin my professional hunter's apprenticeship several months later in Botswana. I was so awestruck by the legendary Selby that, in my mind, working under him would be the equivalent of a garage band opening for the Rolling Stones.
Harry became a master at running an efficient and comfortable safari camp, taking many notable clients on safari, including writer Robert Ruark, who, beginning with Horn of the Hunter, wrote several books about Africa based on Harry's life experiences. In a Reader's Digest article from August 1954, "The Most Unforgettable Character I've Met," Ruark introduced the young professional hunter to readers: "Harry Selby … is the most man I ever met …"
Harry's reputation was well established by the age of 25, and a steady stream of safari clientele had to book five years in advance in order to hunt with him. Some of Harry's clients included Prince Bernhard of the Netherlands, oil-family scion John Mecom Jr., baseball executive Walter O'Malley, opera singer Lauritz Melchior, the maharajah of Jaipur, Prince Stanislaw Radziwill of Poland, and Miguel Alemán Valdés, a former president of Mexico.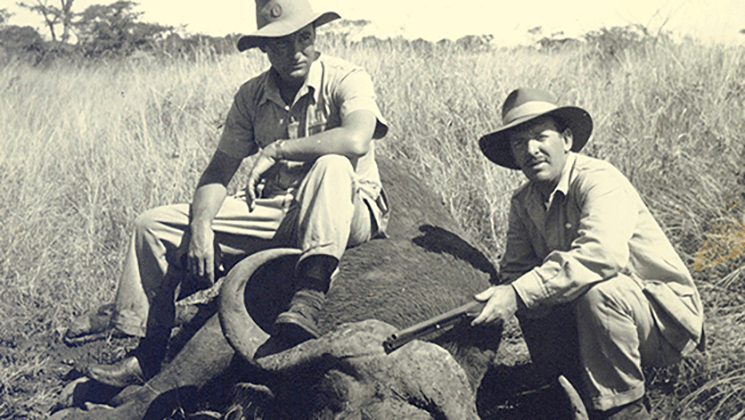 In 1963, Harry moved to Botswana to explore new hunting grounds and establish a thriving safari industry there. In 2009, as one of the most revered names in big-game hunting, he was awarded the Presidential Certificate of Honor in recognition of his long and faithful service to Botswana.
Harry Selby was my mentor, boss, confidant and friend. He handed me the opportunity to live an absolutely incredible way of life. Over the years I was very fortunate to share many a campfire with him while on safari together. As recently as August 2017, I visited Harry at his home overlooking the Thamalakane River. I remember the sparkle in his eye as he gazed out at the gentle flow of the river, and reminisced about the good old days on safari. He was very pleased to have experienced them when he did, enjoying an illustrious and eventful career spanning more than five decades. He experienced the best of Africa, at the best of times and with the very best people.
Harry Selby is survived by Miki, his wife of 65 years, and his daughter, Gail, both of whom who live in Maun, and three grandchildren including Reginah, Serena and Michael. His son, Mark, passed away in 2017.