by
posted on August 19, 2015
Support NRA American Hunter
DONATE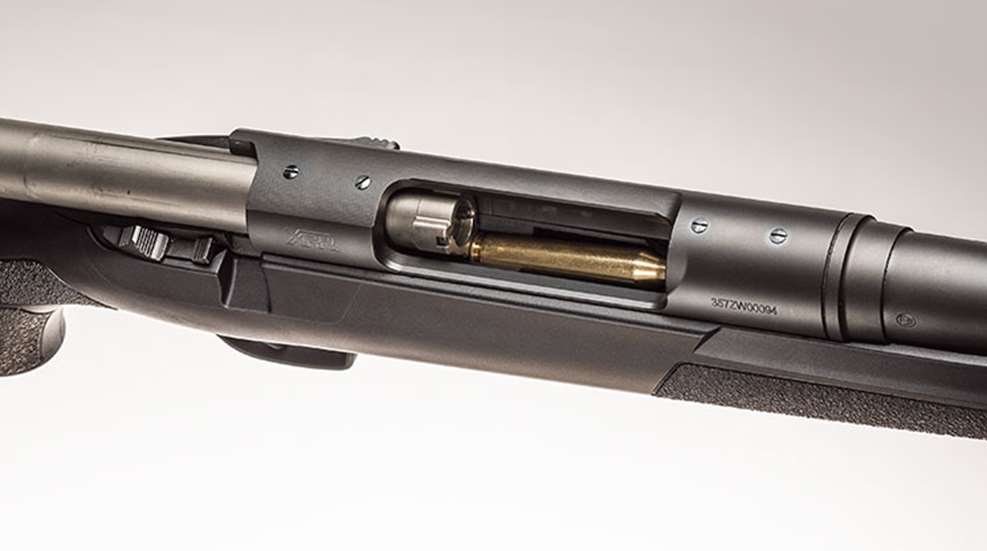 At the same time the firearm industry was smashing sales records for handguns and AR rifles, product developers from high-profile companies were conjuring up a new wave of deer rifles that would be so efficiently manufactured they could sell for 1970s-era prices. These rifles have much in common: They are push-feed bolt-actions with molded synthetic stocks and blued metalwork, and come in limited action lengths, barrel lengths and caliber options. While they lack the workmanship and materials that once made a big difference to hunters, they work pretty darned good.
Always a leader in generational deer rifles—see the Model 94 lever-action, pre-'64 Model 70 "Rifleman's Rifle" and the later, push-feed version of the Model 70—Winchester has jumped into the fray with its new XPR. Beyond the attention it will attract simply by virtue of being a Winchester, the low-cost bolt gun boasts certain premium features and has earned high marks in early published reports. Also noteworthy is how Winchester the firearm company developed the rifle to be co-branded with a new ammo line just introduced by Winchester the ammunition company in a joint venture purposely targeting deer hunters.
Like a lot of current bolt-actions at low and mid-level price points—but unlike the Model 70—the XPR is built on a round-bodied receiver joined to the barrel by a lock nut. This design, originated by Savage in the 1950s, requires fewer machining or hand-fitting steps to regulate the critical headspace dimension, and thus is much in vogue among cost-conscious manufacturers.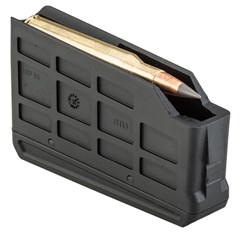 Cylindrical receivers are plenty strong and have compiled impressive track records, but because of their shape and limited surface, provision must be made to reinforce how they are mated to the stock. To check flexing or slippage, it's common practice for the barrel nut washer to double as a recoil lug. In the XPR, however, a steel plate embedded in the injection-molded stock serves as the lug and engages a lateral slot in the front of the receiver. The design bears some similarity to the system used on the Sako 75 and other Finnish rifles, although the XPR lug provides less bearing surface, and so I'm doubtful this new rifle's chamberings will ever exceed the .338 Win. Mag.
Another trendy touch is the XPR's stout bolt, whose .877-inch body diameter is larger than the .853-inch lug diameter—just the opposite of perennial favorites whose slender bolt stems end in prominent protruding lugs. The new thinking is that these smooth-riding fat bolts, especially when equipped with a short-lift, three-lug lockup, make it that much quicker and easier to stroke the action.
According to Winchester, XPR barrels are the same as those found on today's Model 70, forged from chrome-moly steel, button-rifled and "thermally stress-relieved to ensure accuracy." Another premium is the firm's MOA trigger, introduced a few years ago to make the Model 70 more competitive. It is touted as having "zero take-up, zero creep and zero over-travel," and while that may be overstating things, it sure is solid, fast and controllable. My test rifle's trigger broke at a consistent 4-pound pull weight, which may not sound especially fine compared to numbers that get tossed around nowadays, but is ideal in my opinion for a hunting rifle mostly fired from a rest—a perfect example of why clean breaks are more beneficial than super-light pulls in exciting encounters with game. I think these two high-value components are largely responsible for the rifle's demonstrated accuracy.
The injection-molded black polymer stock on the test model (a Mossy Oak Break-Up Country camo version is coming, too) is styled with sculpting that "outlines" a comb and bevels edges along the lower buttstock and barrel channel. The stock also offers impressed stippling done in long fore-end strips plus four small panels bracketing the pistol grip.
The trigger guard/magazine well is an integral, polymer unit; the magazine itself is made of similar material, save for its one metal part, the follower spring. The guard is generously shaped for big trigger fingers, and the three-round, single-stack detachable mag locks snugly but does bump out about 1/4 inch below the stock. Such a look might have been criticized at one time, but it presumably won't be a turn-off to shooters now accustomed to protruding high-capacity magazines.
I got my first licks with the XPR during an Oklahoma hunt, where it was paired with the corresponding Winchester Deer Season XP ammo. NRA colleague Chris Sprangers and I joined ammo marketing director Greg Kosteck for a hands-on go with the new deer-centric sub-brand, and proceeded to rack up one-shot kills on three deer and a hog. Said Sprangers, "The XPR rifle performed in the field just as it did on the range—consistent and accurate in both settings. I especially appreciated the bolt-release button that enabled me to safely and easily unload the firearm when my time on stand came to a close."
Further bench work produced 100-yard groups averaging around 11/2 inches. The best accuracy came with the companion Deer Season XP at just over an inch, proving this shared development has legs. The InFlex recoil pad both reduced recoil and helped tame muzzle jump. The safety lever felt solid, and the bolt-release tab just in front of the safety provided peace of mind by allowing the action to cycle with the gun on safe.
Value performance cuts across demographic lines, and I expect shooters of all ages will focus on what the XPR can do rather than on what it is not. The past two decades have brought big changes in rifle ownership, and while I can't predict what's to come, it wouldn't surprise me if the emerging class of basic bolt guns becomes the new normal for deer hunters. The XPR is clearly a class leader, and though not the most economical, it delivers key high-tech features for about $500—and it is a Winchester.

Technical Specifications:
• Type: bolt-action centerfire rifle
• Caliber: .270 Win. (tested), .30-06, .300 Win. Mag., .338 Win. Mag.
• Barrel: 24"; chrome-moly steel; 4 grooves, 1:10" RH twist
• Magazine: detachable box; 3+1 rnd. capacity
• Trigger: single-stage MOA; 4-lb. pull weight
• Sights: none; drilled and tapped for scope mounts
• Stock: straight-comb synthetic; LOP 13.75"
• Metal Finish: matte black
• Overall Length: 44.5"
• Weight: 7 lbs.
• MSRP: $549