Support NRA American Hunter
DONATE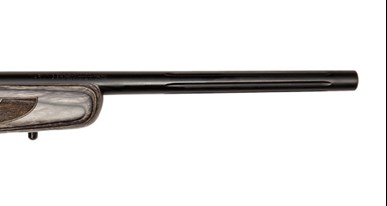 Q: The guy at my gun shop told me the barrel on the rifle I was looking at was "cold hammer-forged." What does this mean?
A: Hammer forging is an ultra-modern method of rifling a gun barrel that is well suited to high-volume production by large manufacturers such as government arsenals and commercial corporations that can afford the sophisticated machinery. This method begins with a metal barrel blank about 12 inches long and 2 inches in diameter with hole in its center honed to a fine finish. A tungsten-carbide mandrel with the pattern of the rifling lands and grooves machined into its surface in reverse relief is then inserted into the hole of the blank. A forging machine with a series of radially opposed hammers is then used to compress to the blank inward against the mandrel. As the hammers compress the outer surface, the blank is reduced in diameter and lengthened, simultaneously creating the bore and rifling. If needed, hammer forging can form the chamber and throat, as well as a fully profiled outer surface. The spiral tracks of the hammers can often been seen on the outer surface of hammer-forged barrels. Some manufacturers turn the barrels to remove this surface, while others leave it in place.
Barrel blanks may be hammer forged cold or hot. Hot hammer forging reduces the amount of effort that the hammers must exert on the blank and can result in better grain structure and improved strength. However, hot hammer forging is more expensive and requires more sophisticated machinery. The cold hammer-forging process produces barrels of excellent quality.