by
posted on February 13, 2018
Support NRA American Hunter
DONATE
Editor's Note: Field Editor Jeff Johnston recently had the chance to put the following gear to use on a gemsbok hunt in Namibia. You can catch up on that story here.

Kimber Hunter
Hunters on safari often opt for classic walnut but I prefer a synthetic stock, because the daily grind of climbing in and out of a rollbar-encased hunting vehicle many times daily can turn a wood stock into something that looks like a buck rub. The Kimber Hunter is easy to carry, accurate and virtually indestructible thanks to its vaunted 84M action, 22-inch stainless barrel, adjustable trigger and synthetic stock. It's a chance to own a genuine Kimber for about $700.
Kimber accomplished this by substituting its usual hand-laid carbon-fiber stock for a cheaper injection-molded plastic one. It features two metal pillars that bed the action as well as provide the studs for its action screws. Kimber also reduced cost by eliminating bottom metal (the trigger guard is plastic). The only thing I didn't love about the rifle was its plastic box magazine that occasionally jammed if rounds were bumped forward during the hunt. Kimber says subsequent units have been remedied.
I tested several types of ammo and found Federal's Trophy Copper load produced admirable groups of 1.1 inches. Is the 5.5-pound rifle "whippy?" It's not your old 9-pound weight-forward Mauser, that's for sure, but it's delightful to carry all day while scraping through the camel thorns. kimberamerica.com.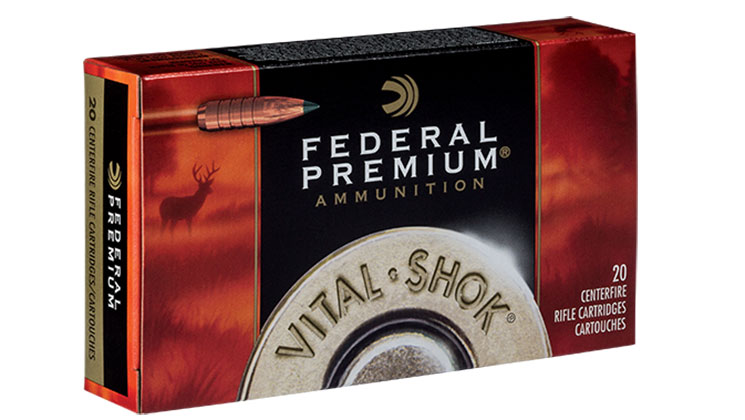 Federal Premium Trophy Copper
Some people opine that a .308 Winchester is not enough gun for tough African plains game. I disagree. A .308, with a tough bullet like the all-copper. Federal Premium Trophy Copper, will work beautifully. In general, the heart and lungs of African animals are located farther forward than in American game, and clients are urged to shoot straight through both shoulders if the animal is broadside. I experienced seven one-shot kills with my .308 Win. Federal Trophy Copper load. federalpremium.com.