Game wardens have a job that is often misunderstood by hunters. When I applied for the job, I thought I knew about conservation officers (what they were called in my state at the time) and what their job entailed—but I did not. After 36 years on the job, I certainly knew more about it—some of it I liked, some I didn't.
In most states game wardens, conservation officers, rangers, natural resources police—whatever you call them—are law enforcement officers. And those involved in law enforcement are exposed to some gritty things, that's just the way it is.
I never suspected the job would involve routinely dealing with death. I didn't think much of it when I started my career—it was part of the job, and I was too young and dumb to give it second thought. Just to be clear, I'm not implying I saw more blood and guts in my time on the job than anyone else. There are policemen and wildlife officers all over the country that experienced more than I did, but I definitely I saw my share. Here are a few.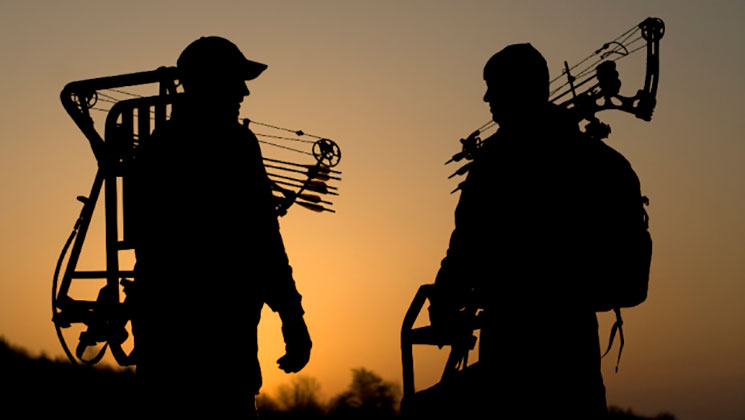 A Different Kind of Hunting Incident
Early in my career, I got a call on the radio one night to go to the local hospital. The dispatcher said there had been a hunting accident, it was a fatality and the body was at the hospital. Even though I was fairly new, I had been around hunting related shootings and fatalities. But I did find it unusual that it was mid-October, and the dispatcher said these guys were deer hunting. I remember thinking "Man, that is pretty brazen—rifle hunting for deer in bow season, rifle season is weeks away."
Waiting for me at the hospital was a state trooper friend of mine. He gave me a look at the door like "wait till you see this." I couldn't figure out what the look was for, but followed the nurse into the morgue. I've forgotten many things over the years, but I will always remember when the nurse grabbed the handle on that drawer and pulled out the body. A camo-clad man lay there with an arrow sticking out of his chest. I'm sure I stared for several seconds—I had assumed he had been killed with a rifle.
Following a day of hunting, the victim and his hunting partner were returning to the truck just before sunset when they noticed some deer in a brushy field. The two separated and were soon out of each other's sight in the thick brush. After several minutes, it was almost dark and the friend saw what he thought was the neck of a deer, which turned out to be the beard of the victim.
I've investigated dozens of hunting accidents over the years, with many fatalities, and there's never a good way to explain them. A person can make a split-second error in judgement which ends the life of another, and they have to live with it the rest of their days. This one was caused primarily, I believe, by low-light conditions and the shooter breaking the cardinal rule of hunter safety—positively identifying your target every time.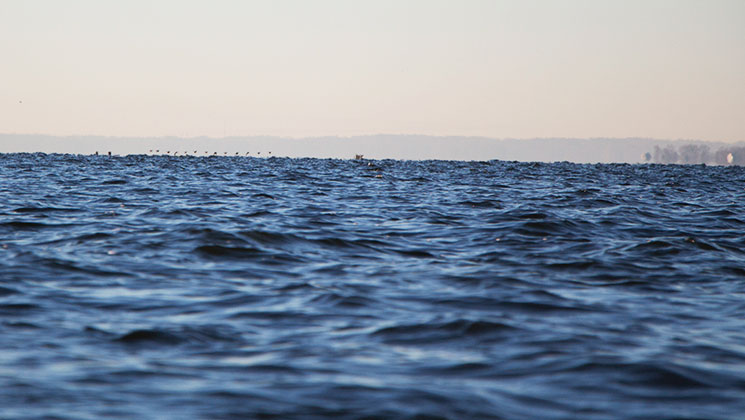 It's All Different When You Have Kids
I was on the job for several years before I got married and had children. By then, I considered myself a pretty rough-and-tough game warden. I had been in fights and fiascos, and seen all manner of death and corruption. Like many in the early years of a law enforcement career, I most likely felt I was bulletproof—physically and mentally.
Drownings are something that natural resource law enforcement agencies deal with quite frequently. Most of these departments handle the boat patrol in their respective states, so they get the call on boating accidents and drownings. Summertime often involves families with children in and around the water. Pulling a child's body from the water was always a terrible thing, but became much worse after I had kids of my own.
There is no way to adequately explain the phenomenon of thinking that it could have been your own child that you retrieved from the water instead of someone else's. Then you think to yourself, "How would I deal with this?" The child's parents and relatives were often at the scene during recovery efforts. I did this often, and it may have appeared that I had it together and that this kind of thing didn't affect me, but I always felt inadequate and at a loss for words regarding what to say to the family.
During the early 1990s, the area I worked experienced a large amount of hunting accidents during the spring gobbler season. One year, I believe there were nine incidents in a seven-day stretch. I was sergeant for a three county area at the time, and after about the third day of calling the officers in my area and saying we had another incident to investigate, they were starting to get a little dubious. One morning, of them said, "Really sarge? I mean you're kidding, right?" It was hard to believe we were having more than one per day.
There may have been several reasons for the flood of shootings at that time. I believe we had more turkeys and turkey hunters during this period, and a lot of hunters were new to spring gobbler hunting. I have been an avid turkey hunter for many years, but when you're engrossed in a job where you're looking at another hunter shot every day or two, you definitely start to think about it. I was picking my hunting spots carefully, and steering clear of any hen calling I heard, whether I thought it was a real hen or not.
I personally believe our total number of spring hunters is down, and we have a more seasoned spring hunter population. Thankfully, the number shooting incidents during this past season has declined drastically, in my opinion it's partially due to the hunter safety education efforts of DNR law enforcement in my state.
I don't wish to paint the picture that my years as a conservation officer were all drudgery and always included the darker aspects of the job. There were plenty of good times. I made many good friends, and had several accomplishments in a chosen field that I love. If you have a desire to work in law enforcement and have a love of the outdoors, despite the tough situations you may come across, it's the best job there is.