Support NRA American Hunter
DONATE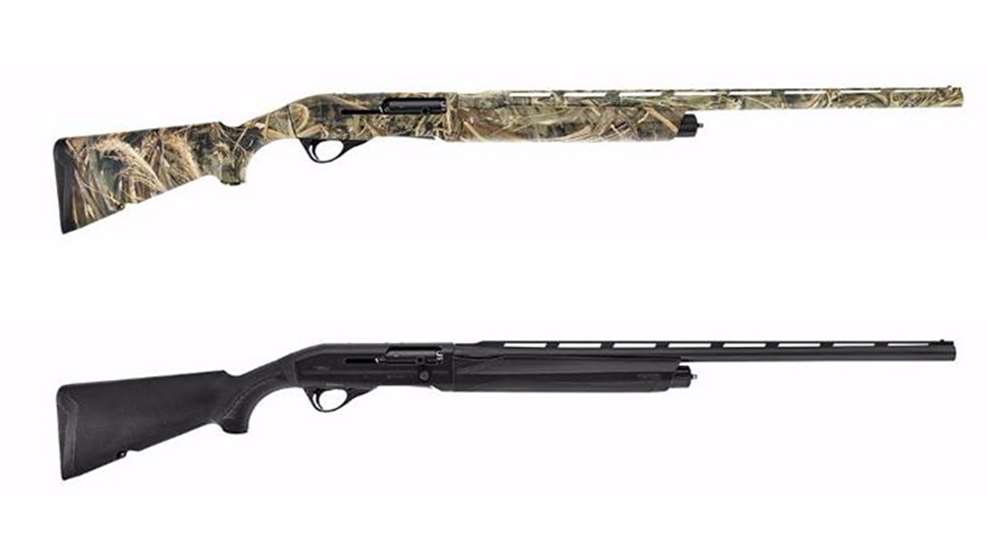 Franchi's Affinity line was a hit when it dropped a few years ago—so much so that it was an awarded a Golden Bullseye from our sister publication, American Rifleman. For 2017, the company decided it was time to take the Affinity to the next level, and as such it has announced a redesign.
The redesigned Franchi Affinity line of Inertia-Driven semi-auto shotguns includes the Affinity 3, available in both 12 and 20 gauge and chambered for 2-3/4 and 3-inch shells, as well as the Affinity 3.5, a 12-gauge shotgun chambered for shells up to 3-1/2 inches in length. Like all Franchi shotguns, both the new Affinity 3 and Affinity 3.5 come with a 7-year warranty.
The new design features the addition of an oversized bolt handle and bolt-release button, plus an enlarged loading port. The idea is to make the shotguns easier to operate with cold or gloved hands. A TSA recoil pad reduces felt recoil for shooters, while allowing length-of-pull adjustments to give shooters a near-custom fit and feel. An included shim kit also allows for drop and cast adjustments for increased customization.
Available with A-Grade Satin Walnut stocks and black, anodized finishes, in addition to black synthetic and today's most popular camo patterns from Realtree and Mossy Oak, the new Franchi Affinity 3 is available in 12 gauge with 28- and 26-inch barrels and in 20 gauge with a 26-inch barrel.
The Affinity 3.5 will replace the Franchi Intensity in the company's lineup of 3-1/2-inch offerings. The Affinity 3.5 can accommodate 2-3/4, 3 and 3-1/2-inch shells, making it versatile enough for use at the sporting clays range or the pit blind. The Affinity 3.5 is available with 28-inch barrel in black synthetic, Realtree MAX-5 and Mossy Oak Bottomland or with a 26-inch barrel and Realtree MAX-5.
For more information, go to FranchiUSA.com.